19 People Killed And 59 Injured At An Ariana Grande Concert
May 22. 2017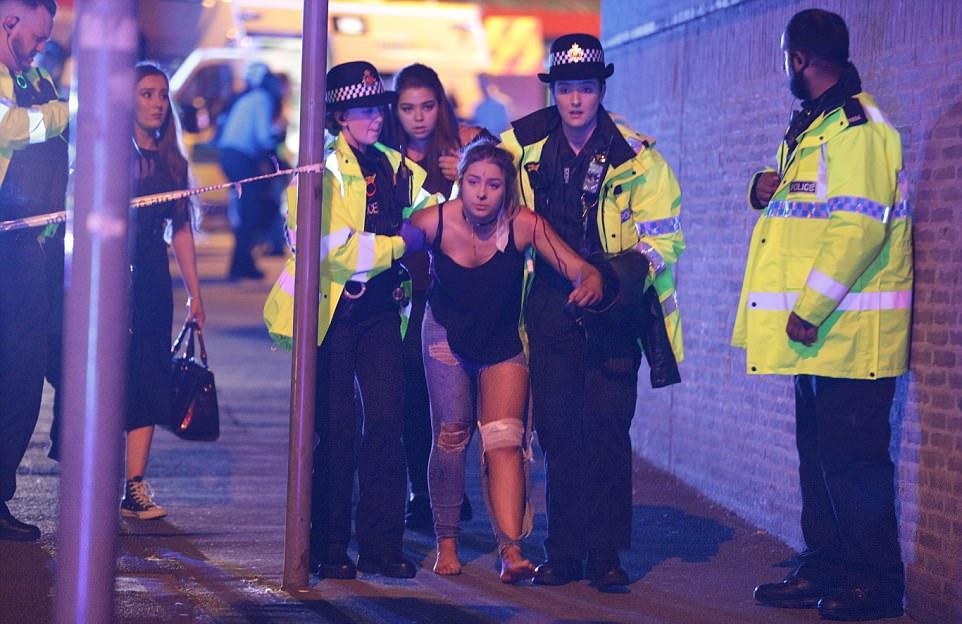 Terrorism victim bearing injuries at Ariana Grande concert being assisted by police
News broke today that 19 people were killed and 59 injured at an Ariana Grande concert in Manchester, England. Grande, who is from Florida in the United States, had just wrapped up her show and as audiences poured out of the Manchester Arena, a venue that holds 21,000 people, a loud explosion was heard. Some panic and began running from the venue. Others wrongly thought it was more balloons popping, as the end of the show featured 200 of them falling from the ceiling during the closing number.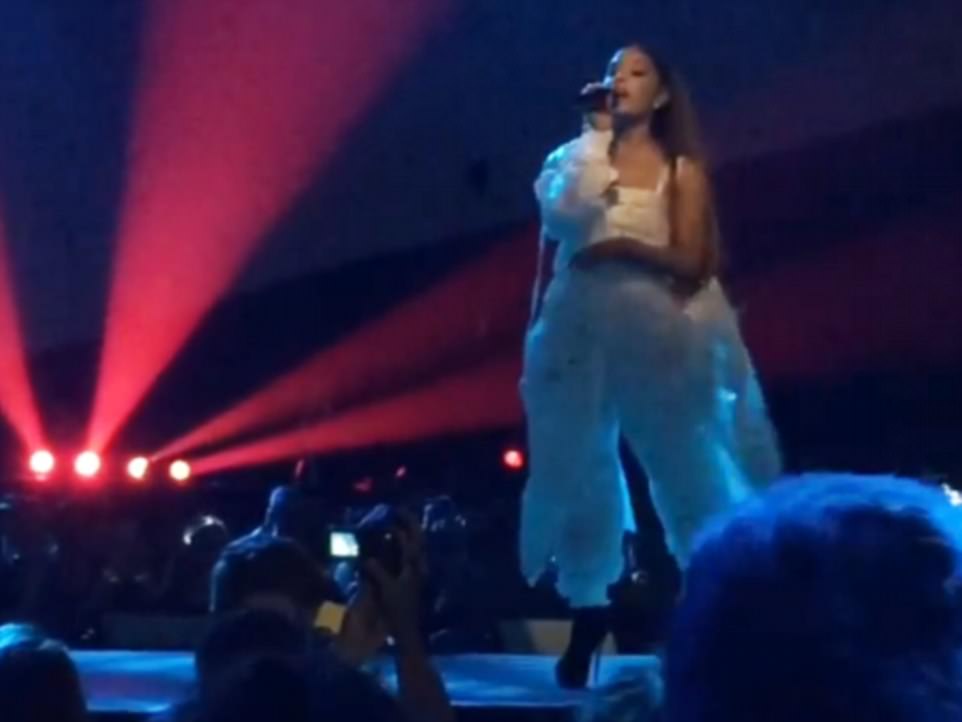 Ariana Grande on stage at the concert prior to the terrorist bombing
Police reports indicate, a suicide bomber detonated a hidden bomb outside the venue as crowds exited the show, which is difficult to prevent. This is especially heinous considering the concert was mostly frequented by preteens and teens. A report indicated a child was airlifted to the hospital with injuries, which is horribly sad. Other children have been reported missing, leaving their families frantically searching for them. My condolences to the families and friends of the deceased victims. My thoughts and prayers are also with the injured as well.
STORY SOURCE
BREAKING NEWS: Several people killed and many injured after two explosions in Manchester Arena at the end of Ariana Grande gig as bloodied teenage concert-goers flee to their waiting parents
Published: 17:47 EDT, 22 May 2017 | Updated: 19:33 EDT, 22 May 2017 - Several people have been killed after explosions were heard inside Manchester Arena at the end of a teen concert. Video footage showed thousands of people fleeing in tears from the venue, many covered in blood, after the Ariana Grande concert finished.
Armed officers surrounded the venue and bloodied concertgoers were pictured being helped by emergency services outside the gig. Evie Brewster, who attended the concert, told MailOnline: 'Ariana Grande had just finished her last song and left the stage when a huge explosion sounded. 'Suddenly everybody started screaming and running for the exit.
RELATED ARTICLE
Singer Ariana Grande Slammed On Social Networking For Calling Herself 'The Hardest Working 23-Year-Old Human Being On Earth'