3 More People Arrested And Rupert Murdoch's Private Investigator Ordered To Reveal Who Gave Him The Orders In The News Corp Phone Hacking Scandal
July 5. 2012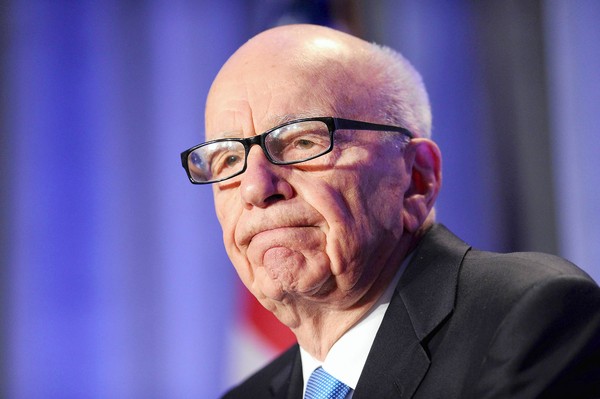 Rupert Murdoch
[Article background: this is another in the series of phone hacking articles the Judiciary Report has published, regarding a scandal I broke first in October 2005, via a police complaint I filed with the Metropolitan Police in London, England. 53 people have been arrested by the Metropolitan Police since the time I filed the complaint. However, the Murdochs and other key conspirators remain free and the FBI has not arrested anyone, though the crimes began and continue in News Corp's New York headquarters]
Three more people have been arrested in connection with the News Corp phone hacking scandal, bringing the total to 56. Three individuals were arrested by the Metropolitan Police, over corrupt payments to public officials, also known as bribery.
In other phone hacking news, Rupert Murdoch's private investigator, Glenn Mulclaire, has been ordered by the courts, to reveal who at News Corp ordered him to engage in illegal wiretapping. News Corp and Mulclaire have been fighting this for sometime, but victims are applauding the court's decision in this matter. Either way the orders came from the very top and Murdoch had his minions execute his corrupt plans.
Murdoch is a man that went into the U.S. Congress reciting information he had learned via phone hacking, which is a serious offense. This was before the scandal broke wide open this year, when his confidence in corruption was still firmly intact. Now his top two lieutenants, Rebekah Brooks and Andy Coulson have been arrested twice and charged, wiping the smug grin off Murdoch's unattractive mug.
RELATED ARTICLES
Rupert Murdoch Unconvincingly Denies News Corp Split Is Due To Phone Hacking Scandal
Rupert Murdoch's Right Hand Man Andy Coulson Arrested For Perjury In The Phone Hacking Scandal
A Teary Eyed Rebekah Brooks And Her Coconspirators In The Phone Hacking Scandal Face First Court Hearing On Bail
Rupert Murdoch's News Corp And Madonna Are Still Phone Hacking And With The Support Of The FBI
Madonna Sets Up Photo Op With Paparazzi To Take Pics Of Her 14-Year-Old Daughter Smoking Cigarettes