8 People Die In South Florida Nursing Home After Hurricane Irma Cuts FPL Supplied Electricity (Video)
September 13. 2017
Florida Power & Light (FPL) is being blamed in the deaths of 8 elderly people in Hollywood, Florida, a city on the outskirts of Miami. My condolences to the families of the departed. The deceased were residents at the Rehabilitation Center in Hollywood Hills, which is an assisted living facility largely occupied by the elderly. Hurricane Irma knocked out power to most of the state of Florida this past weekend.
FPL failed to respond in a timely manner to a priority call from the Rehabilitation Center to restore electricity. Reports indicate two back-up power generators failed, due to FPL equipment knocking out the machinery during power surges, as Hurricane Irma pummeled Florida on Saturday, September 9, 2017.
FPL had issued an oral agreement to go out to the Rehabilitation Center by a specified time to restore electricity, but failed to meet the deadline, which left vulnerable, elderly people, some of whom have weakened immune systems and are attached to life sustaining medical equipment, suffering in the sweltering heat.
At approximately 4:00AM this morning, an employee found several residents unresponsive and in a manner indicating some of them had died at the Rehabilitation Center. Residents exhibiting signs of being deceased or unwell in "varying degrees of medical distress" were rushed to Memorial Regional Hospital next door. As the death toll began to rise, state officials held a press conference stating the police have opened a criminal investigation into the matter.
FPL failed to prioritize the call and on a day where temperatures left people feeling like it was 100-123 degrees in various parts of South Florida. Weather reports indicated that adjoining Pembroke Pines, Florida felt like it was 123 degrees on the heat index. The Judiciary Report wrote about this matter 1-month ago, regarding record temperatures in Florida and their adverse effects on people, wildlife and weather (Unprecedented Hot Temperatures And Rain Hits Miami).
That level of heat and humidity, in a state (Florida) with no real wind/breeze feels terrible. It's an awful feeling. If a person has cardiac related respiratory issues, asthma or emphysema, breathing will become labored in this type of Florida heat. Air conditioning is a necessity, not a luxury for such people.
Who is to blame for the deaths at the rehabilitation Center? The deaths occurred very early in the morning. Employees may have assumed residents were sleeping and not deceased. The schedule for checking on patients will be brought into scrutiny in this case.
Currently over 6,500,000 people are still without power in Florida. The estimated date of electricity restoration is September 17, 2017. Many people are suffering as a result of this development and are very upset with FPL. One of the issues many in Florida dread about hurricanes is having no electricity during and or after the storm.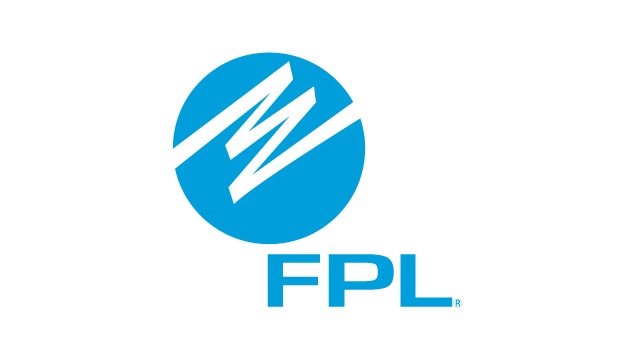 FPL is often woefully slow at restoring electricity. I have not forgotten Hurricane Wilma in 2005. The storm did no real damage to my house. However, FPL took 2-whole-weeks to restore power. My family and I were left in a state of pervasive darkness and sweltering heat the entire time. It was terrible.
In Florida power lines are above ground and attached to very old wooden poles, exposing them to massive damage during hurricanes. In Britain power lines are underground to limit damage to equipment. In Jamaica when a hurricane is approaching, an islandwide notice is sent out that electricity will be shutdown at a specific time to prevent catastrophic damage to the power grid and equipment, thus enabling the light company to restore power fairly quickly after the storm.
There are better alternatives to the manner in which FPL does business. They have not made the necessary statewide upgrades that would prevent downtime after storms. To make matters worse, FPL charges a lot for electricity and when they are hit with massive financial losses from repairing damaged equipment and restoring electricity after hurricanes, they pass these costs on to consumers, via bills going up.
This causes other deaths. In Florida, some people on a fixed income, especially the elderly, will refuse to turn on the heat component of their air conditioners during unusually cold winters and die from hypothermia. During very hot summers, to save on air conditioning bills, some people on a fixed income, especially the elderly, do not turn on air-conditioning and die of heat strokes.
Whenever there is a claim of property damage, FPL would drag their feet for months or ignore formal written notices regarding it. Suing FPL is also very difficult. The court system in Miami is extremely corrupt due to judges who take bribes and others who rule how the FBI and CIA tell them to, which is completely illegal. To make matters worse, liability laws were enacted to protect FPL from all lawsuits concerning property damage caused by their equipment, even if they engage in negligent actions that physically harm or kill you.
FPL has been paying lobbyists to get their way in Congress and it is killing people. In fact, there was a story in the popular local newspaper Miami New Times which exposed FPL for charging customers $9,500,000 in lobbying fees. The senate also advanced a bill that will force FPL customers to pay fracking costs.
Natural disasters can happen anywhere in this world. However, this latest natural disaster and the aforementioned ensuing tragedies has exposed some of the corruption, fraud and gouging going on in America. Ironically "an act of God" as insurers call it, via a hurricane, wiped out all of FPL's profits and has exposed serious problems in how the corporate sector, Congress and the judicial system dangerously does business at the expense of public health and safety.
Time and time again it is being exposed that laws are being enacted to protect corporations and not the American people, with judges rubberstamping corruption in favor of the corporate sector. The federal government can whine and fume all it wants that anyone dares call them out on the current, horrendous levels of corruption, but I ask this salient question, what happens when your corruption destroys America and its future, which is what you are doing. What then.
RELATED ARTICLES
Florida Power And Light (FPL) Sending Unsafe Electricity Into People's Homes Due To Inadequate Security And Breaches By Hackers