A Nervous Looking President Obama In A Pickle Trying To Explain The Secret Service Prostitution Scandal (Video)
April 16. 2012
U.S. President Barack Obama nervously spoke about the Secret Service scandal, involving 12 agents who allegedly hired prostitutes to party with them at a hotel in Colombia, during a state visit. It's almost amusing watching Obama talk about the incident, because he looks scared, with this expression that indicates, if he throws the agents under the train over this, they and others in the service will duck at that crucial time they are not supposed to, when protecting him.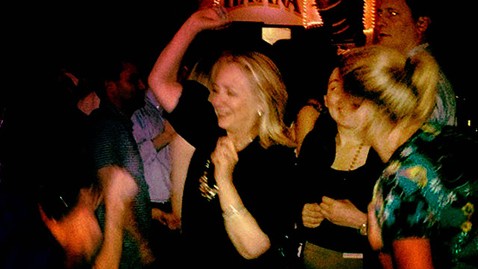 Hillary Clinton partying and drinking beer in Colombia
In other officials partying in Colombia news, Hillary Clinton was also shaking her tail feather like she just hit a full bottle of something. Hmm was Clinton partying with the Secret Service men (and you would assume I'm talking about Bubba, but I mean Hillary).
RELATED ARTICLE
Obama's Secret Service In Prostitution Scandal During State Visit To Colombia