Actors Corey Feldman And Dominick Brascia State Charlie Sheen Raped Corey Haim When He Was 13-Years-Old
November 9. 2017
Charlie Sheen
For years former child star, Corey Feldman, has stated there is a pedophile ring in Hollywood among stars and executives, who sexually pass children around (Former Child Star Corey Feldman Says He And Corey Haim Were Sexually Molested And Passed Around By Hollywood Pedophile Ring Beginning At Age 11).
Recently, there have been attempts to silence Feldman, who began threatening to name names (Rose McGowan And Corey Feldman Mysteriously Arrested After Going Public With Credible Claims Of Rape And Pedophilia In Hollywood In The Fall Out From The Harvey Weinstein Sex Scandal).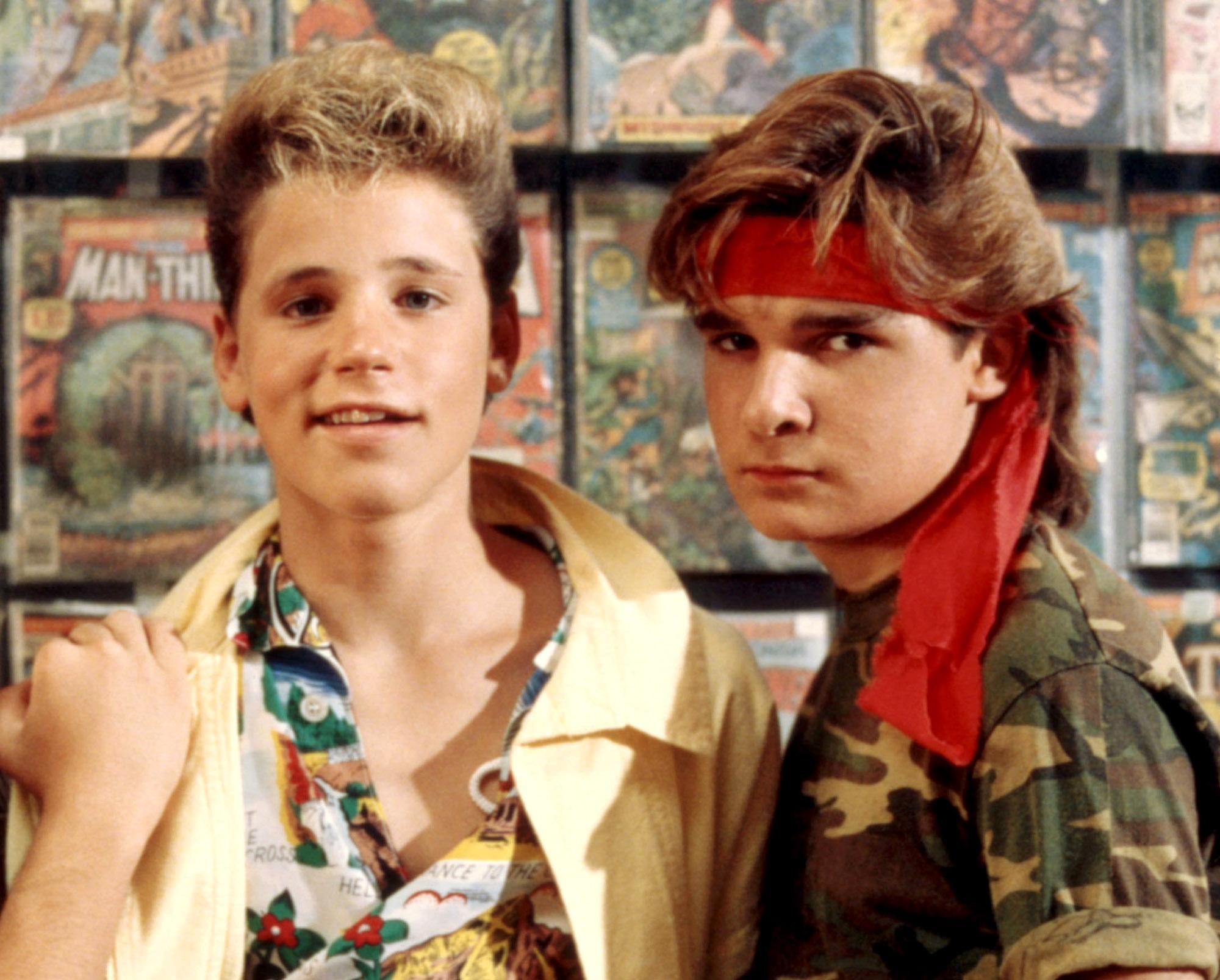 Corey Haim and Corey Feldman as kids in Hollywood in the 1980s
Feldman came forward yesterday stating Hollywood actor and Kabbalah cult member Charlie Sheen raped Corey Haim when he was 13-years-old. Feldman and Haim, known as the two Coreys, starred in a number of teen films in the 1980s and 1990s. In 1986, Haim did a film at age 13 entitled "Lucas" which co-starred Sheen, who was 21-years-old at the time (Sheen was born in 1965). Feldman revealed Sheen gave Haim drugs (marijuana) and "sodomized" the child star (anal rape).
As stated on the site a week ago, some famous and non-famous gays are preying on 13-year-old boys as some sick rite of passage, when it is a criminal violation of the law (Kevin Spacey Slammed All Over Social Networking For Sexually Assaulting A Underage Male Child Actor Then Coming Out As Gay).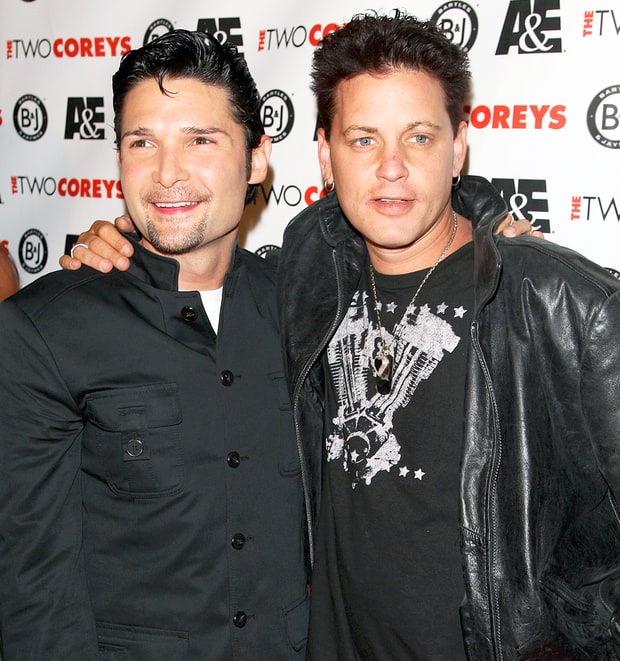 Corey Feldman and Corey Haim, shortly before the latter's death in 2010 from a drug overdose
Former actor, Dominick Brascia, confirmed Feldman's story, stating Haim told him Sheen molested him on the set of "Lucas" then rejected him after the rape. Feldman has been stating he is going to the police regarding the rampant pedophilia in Hollywood. Based on what has been written online, Feldman, who was also molested as a child star, has recently contacted the Los Angeles Police Department.
Previously, Sheen's ex-wife Denise Richards stated in a divorce petition that the actor likes to watch gay porn featuring actors who "look underage." Richards was unable to ascertain their ages, but stated they looked like minors. Sheen, who is now HIV positive, has been in court fighting lawsuits from former sex partners, who have been stating he knowingly exposed them to the sexually transmitted disease.
RELATED ARTICLES
Rose McGowan And Corey Feldman Mysteriously Arrested After Going Public With Credible Claims Of Rape And Pedophilia In Hollywood In The Fall Out From The Harvey Weinstein Sex Scandal
Hollywood Executives Like Harvey Weinstein Who Cross The Line Into Sexual Harassment And Rape In The Workplace Inflict A World Of Harm On Their Victims
Former Child Star Corey Feldman Says He And Corey Haim Were Sexually Molested And Passed Around By Hollywood Pedophile Ring Beginning At Age 11
Madonna Has Sexually Harassed And Groped People Without Permission Much Like Harvey Weinstein