"Al Qaeda Link In Foiled Terrorist Plot"
December 26. 2009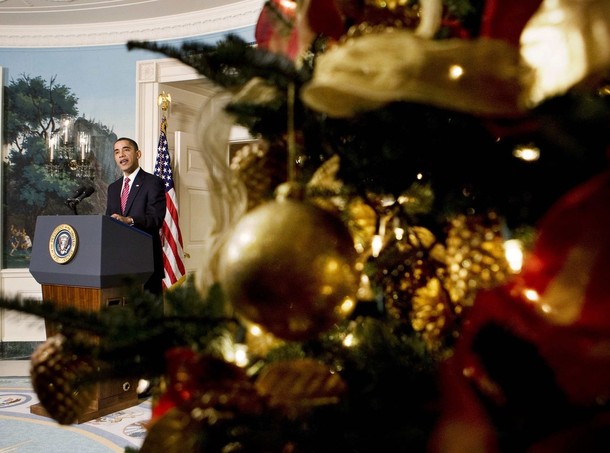 U.S. President Barack Obama
The United States Congress is calling for hearings into the attempted bombing of an NWA airlines flight on Christmas Day, as it landed in Detroit, Michigan in America. This winter, terrorists have ramped up their efforts against America, in deeds such as the aforementioned, Fort Hood and an attempt in Queens, New York. Something is clearly going on, creating these incidents in such close proximity to each other. It lends the appearance they are in a mad rush to bomb this nation.
Video: AP Sources: Al-Qaida Link in Failed Plane Attack - The Associated Press
Some U.S. law enforcement officials are doing damage control regarding the NWA flight, in attempting to play down the terrorist's ties to Al Qaeda, but if he is an insignificant rogue figure, merely inspired by the aforementioned terrorist faction, why was he in the United States government's watch list, on a database, as someone with terrorist ties. Said officials are contradicting themselves.
Furthermore, based on reports, the bomb he smuggled on the flight undetected, then assembled, seemed quite "sophisticated." Then there is the obvious fact he was able to get through various international security checkpoints undetected. How was he able to foil national security for three nations. That level of security breach hardly seems something a 23-year-old student could accomplish on his own with no help from experienced terrorists.