Angelina Jolie Creeped Out By Octuplets' Mom
February 13. 2009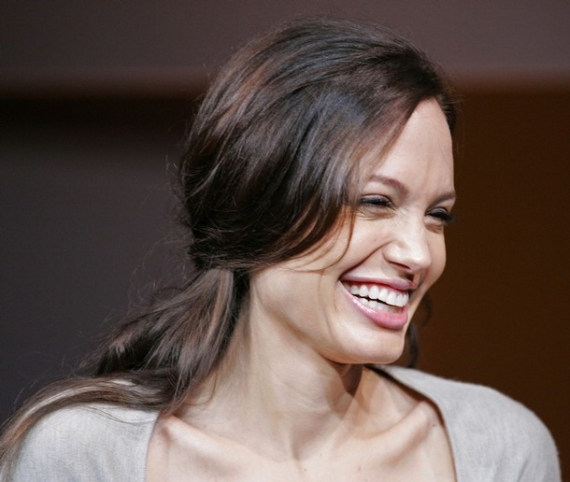 Angelina Jolie is reportedly creeped out by the mother of America's most famous octuplets, Nadya Suleman.

Nadya

, who lives in California, received fertility treatments with the goal of becoming impregnated with eight babies. She began writing letters to Angelina Jolie and receiving plastic surgery to look like the Oscar winning actress. One should not do that.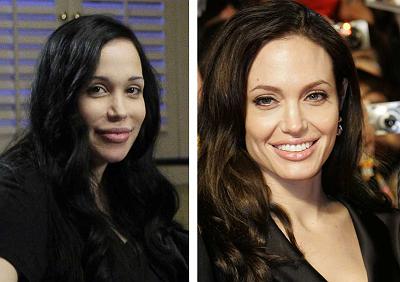 Nadya

Suleman (left) and Angelina Jolie (right)

I think the entire story is inappropriate. Nadya Suleman is unmarried, already had six children and is living on government assistance. She did these children a disservice in bringing them into the world under these circumstances. However, since they are here, hopefully the government will intervene and frequently check on these children. Suleman should also face psychiatric evaluation.

What she undertook in becoming pregnant in this manner (single with octuplets) was not emotionally or mentally healthy nor was it rational for her particular financial and marriage status. She will also likely experience post partum depression and the strain of caring for that many children, which will get chaotic.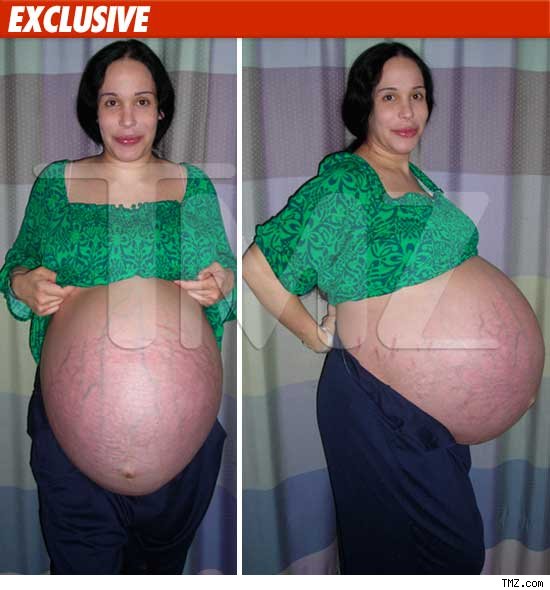 She has been receiving death threats and this misconduct should stop, as she is now responsible for 14 children and further damaging her state of mind could be detrimental to the kids. There's nothing wrong with having a lot of children. My grandmother had nine children, but she was steadily working in home as a seamstress designing and making everything from clothes to curtains, while my granddad worked as a chauffer and ran an auto mechanic shop. Their children had the support and attention they needed of two working parents. However, I do not agree with what Suleman has done.
Octuplets' mom 'creepy' -- irritates Angelina Jolie
Along with many Americans, Angelina Jolie herself is said to be ''totally creeped out'' by Nadya Suleman, the now-infamous mother of six who just gave birth to octuplets -- all thanks to artificial insemination. Though Suleman categorically denies she's undergone any plastic surgery to make her look like Jolie, neighbors, friends and family members of the unemployed single mom of 14 challenge those denials -- as do earlier photographs of Suleman clearly indicating thinner lips and a different-looking nose….
Apparently, over the past year or so, Suleman has made attempts to reach out the the actress -- sending her admiring letters and extolling her talent and humanitarian efforts on behalf of children's issues around the world…