Angry Bodybuilder Losing Contest Slaps Judge And Whips Out His Manhood (Video)
December 21. 2016
Greek bodybuilder Giannis Magkos made the news after he got into an altercation during the IFBB Diamond Cup event in Greece. Magkos became disgruntled and lost the plot when he placed second in the competition. It was the third time this happened to him and he could take no more. Magkos did not keep his dissatisfaction to himself, regarding the end result of the competition.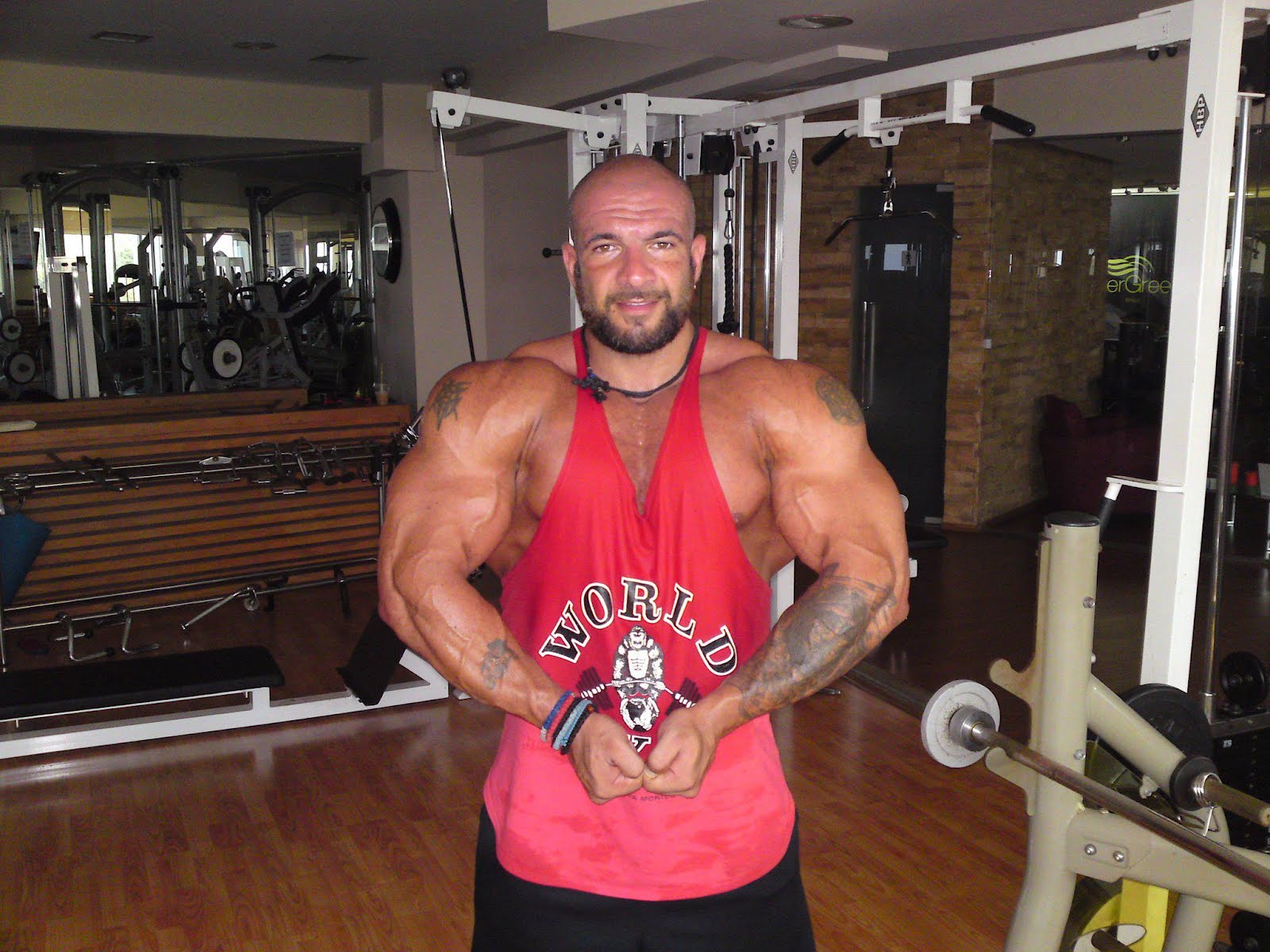 Giannis Magkos
Magkos flipped over a table and whipped out his penis, exposing himself to the entire room. This was his misguided way of showing the room how much of a man he is and that in his estimation deserved to win. It didn't end there. Magkos then pimp slapped a judge, who fell to the floor from the force of the hit to his face. The judge was completely startled by the unprovoked slap. The video of the incident is pure comedy. It looked like a spoof. However, sadly for the judge, it was real.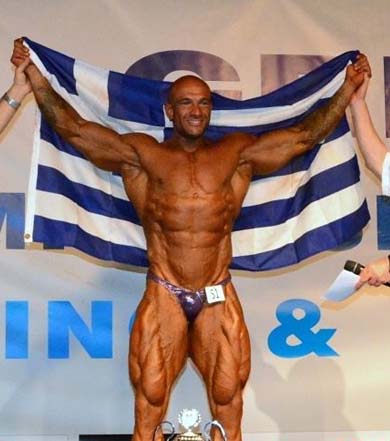 Giannis Magkos
If I didn't know better I would say Magkos is suffering from roid rage. Sadly for Magkos, the IFBB Disciplinary Commission is looking into suspending him for life from all future IFBB Diamond Cup competitions. Maybe second place isn't so bad after all. It's better than not competing.
STORY SOURCE
Watch Bodybuilder Flip Out, Assault Judge at Competition
November 30, 2016 - Say hello to Giannis Magkos, the angriest (and maybe scariest) bodybuilder in the world. During the 2016 IFBB Diamond Cup in Greece over the weekend, Magkos became the talk of the town when he got into a physical altercation with a judge.
As the story goes, Magkos won his 100-kilogram division but placed second overall in the competition, and proceeded to completely lose it having already placed second at the event twice before. First he took his anger out on one of the judges – Armando Marquez, apparently a well-respected judge in the bodybuilding world – by slapping him in the face. Then, according to Australia's Yahoo7 News, Magos flipped a table and pulled out his penis for everyone to see...