Antigua PM Vowing Recovery After Stanford
Freeze And Seize
February 26. 2009
"Video: Antigua's PM Pledges Action in Stanford Case"
When one breaks the law and racks up financial losses, one automatically becomes a candidate for having one's assets frozen and seized by the government. This rule holds true in many countries. The R. Allen Stanford case is no exception, with multiple nations announcing plans to seize his assets, both business and personal. However, the damage Stanford has left extends far beyond finances. Articles by Caribbean journalists, even those on islands not affected by the scandal, have revealed offense at R. Allen Stanford's conduct, referring to it as "Colonialism."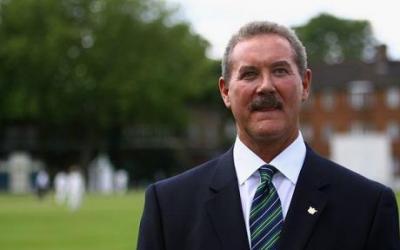 R. Allen Stanford
Some feel they have been taken advantage of by a man clearly committing fraud, while offensively returning them to days of dependence. That's a big no-no in the Caribbean, as it is equated with slavery. Representatives for the bank in Antigua, that Stanford owns, stated the $8 billion dollars he is claiming in assets, in essence customers' money, is not there. He has in effect used the Caribbean island of Antigua and left it very damaged.
Stanford investigation sparks fears in Antigua
ST JOHN'S, Antigua (Reuters) - On the streets of Antigua, Texas billionaire Allen Stanford is a controversial figure. Some embrace him while others deride him as a modern-day colonialist.
But nearly all say they fear a U.S. investigation into the tycoon's financial empire and Antigua-based offshore bank could damage the Caribbean island where Stanford is a household name, its biggest private employer and powerful business force.
Stanford - the man from Texas, Montserrat, Antigua
I saw, in Antigua, how he acted. How he reacted to the people like he was their master, apart from the fact that at his Twenty20 matches he never moved without the camera, how he strutted about like he owned the country, and the manner in which he spoke to his 'Legends'...
modern-day colonialist
Apart from hearing that he had been investigated a few times by the American government, I heard that he had to leave Montserrat, I heard that the then Opposition party was opposed to many things about him, I heard that he had the then government eating out of his hand, I heard that the then Opposition leader had referred to Stanford as a "modern-day colonialist", I heard that the then Opposition now Govern-ment had said that when it came to power, it would cut him down...
Stanford spoke to the heroes of the people of the West Indies, to most of them, like they owed him something...Every time I think of Stanford and his chest full of money, I remember the Greeks and their gifts.
http://www.jamaica-gleaner.com
Islanders count cost of billionaire's collapsed empire
Smith has a different take on the grip Stanford has acquired on this former slave colony. "His aim is to develop total loyalty to him, to create Stanford people. He likes it best when individuals rest all their weight on him, like the old-time master with his servant."
Profile: Behind Allen Stanford's easy charm there is the glint of steel
Some see him as a benefactor, others as just another colonialist.
Allen Stanford: a sorry tale of greed and shame
At least Stanford's fall from grace may be good news for Baldwin Spencer, the embattled Prime Minister, who has an election to win and who has clashed with Stanford in the past, calling him a modern-day colonialist. The fiasco of the Sir Vivian Richards Stadium can be forgotten now.
Antigua plans to seize Stanford land and property
Antigua plans to seize tens of millions of dollars of land and property belonging to Sir Allen Stanford in a move that threatens to confuse efforts to investigate the tycoon's empire and recover investors' money.
The Antiguan government said yesterday it wanted to expropriate more than 250 acres of land and buildings, including a private island, a cricket ground and the palatial Stanford International Bank headquarters, to help stabilise an island thrown into turmoil by the $8bn fraud allegations against Sir Allen.
The action adds to tensions stemming from the lack of a formal agreement between the Antiguan regulators and their US counterparts, which is complicating efforts by receivers in both countries to unravel the web of Stanford businesses.