As Rupert Murdoch And Family Try To Pin Their Phone Hacking Crimes On Others Their Private Investigator Points The Finger At Them
July 29. 2011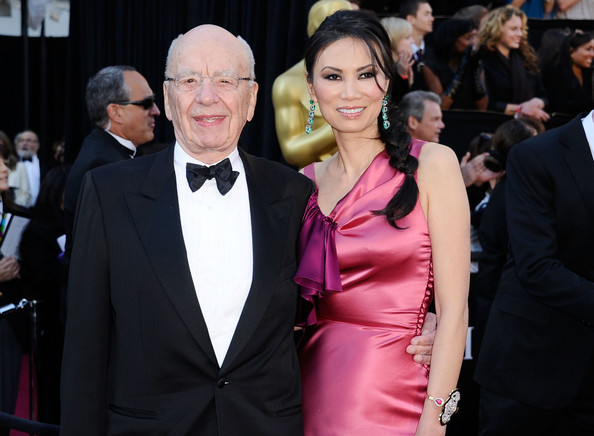 Rupert Murdoch and wife Wendi Murdoch
Private investigator, Glenn Mulcaire, who was jailed in 2007 for phone hacking on behalf of Rupert Murdoch's News International/News Corp, has spoken out this week, denying allegations he acted on his own. Mulcaire stated through his attorney, "As an employee he acted on the instructions of others."
The Murdoch family really think people are idiots and would believe, several overpaid private investigators on their payroll, just upped and criminally wiretapped 12,000 people out of the goodness of their heart, in an effort to boost Rupert Murdoch's profits, via printing the results of the illegal surveillance in his newspapers as scoops and exclusives.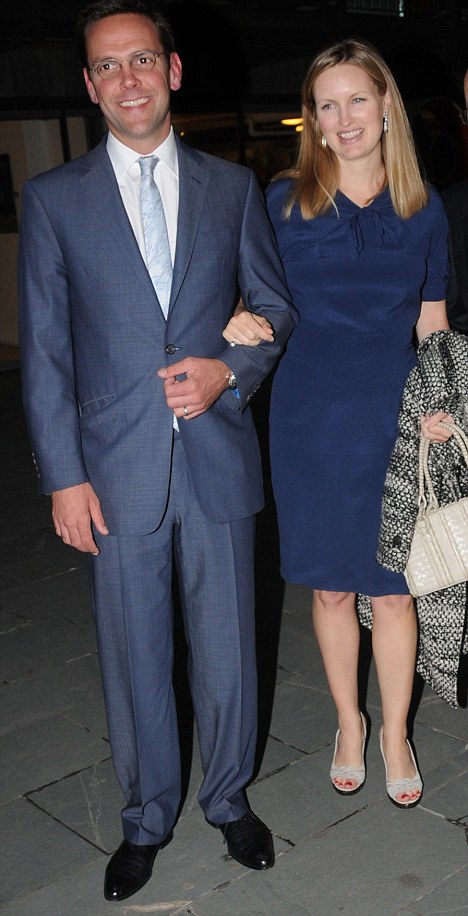 James Murdoch and his wife Kathryn
Don't insult the public's intelligence anymore than you already have, especially in light of that condescending, sham of a deceitful performance in the British Parliament this month. Even talk show host and former News International/News Corp editor, Piers Morgan, bragged in a recording that the company hired third party private investigators, to illegally wiretap phones and go through people's garbage for secrets to print in the newspaper.
Glenn Mulcaire and Jonathan Rees in Britain, along with Anthony Pellicano and Gavin DeBecker in America, are but a few of the private investigators News International/News Corp have employed to do their dirty bidding. Mulcaire and Pellicano, have actually been convicted of illegal wiretapping.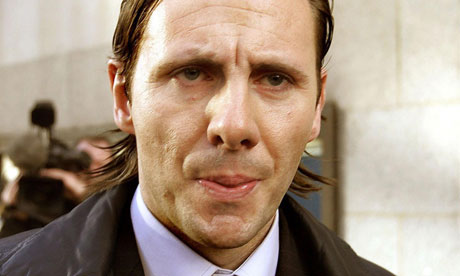 Glenn Mulcaire
World governments need to indefinitely wiretap, audio bug, hack and shadow Rupert Murdoch and his crooked family at home and work, because what they would witness is a crime spree unmatched in corporate history. However, due to certain politicians and policemen being on the family's payroll and criminally so, this madness has been allowed to continue for years, to the public's detriment.
Mark my words, either remove that family from News International/News Corp or that company is going to financially collapse in spectacular fashion and be bought off in pieces by corporate vultures, for pennies on the dollar, with sizable layoffs. Don't think it can't happen. Just ask Rupert. He's unethically done that to others.
RELATED ARTICLES
Fox News Has A Secret Phone Hacking Department In The Building Says Former Employee
Senator Demands FBI Investigate Rupert Murdoch For Hacking Rival & Stealing Their Copyrights
News Corp Employees State James Murdoch Lied In Parliament About The Phone Hacking Scandal
News Corp And Insider Trading In The Phone Hacking Scandal
Australian Prime Minister Slams Rupert Murdoch And News Corp
A Second News Corp Whistleblower Died
Rupert Murdoch Illegally Accessed The Medical Records Of The Prime Minister's Sick Child
Delusional Rupert Murdoch Thinks The Public Adores Him
Rupert Murdoch Executive Admitted To Bribing The Metropolitan Police (Video)
The Head Of The Wall Street Journal Resigns Due To Rupert Murdoch Phone Hacking Scandal
Privacy Invader Rebekah Brooks Resigns From Rupert Murdoch's News Company
The FBI To Investigate Rupert Murdoch's News Corp
Report: Rupert Murdoch To Relaunch News Of The World As The Sun On Sunday
Rupert Murdoch's News Corp In Trouble As More Employees Are Arrested And News Of The World Closes
Rebekah Brooks Played Sex Games In The Office With Rupert Murdoch
Rupert Murdoch Finally Admits His Company's Phone Hacking And Wiretapping Crimes
The FBI Corruptly Granted "Sovereign Immunity" In The Aisha v. FBI Case
Madonna's Connection To Phone Hacking And Wiretapping Scandal