Ashley Darby Lashed Out At Husband In Mean Tirade On 'Real Housewives Of Potomac' (Video)
May 30. 2017
In the most recent episode of the "Real Housewives Of Potomac" Ashley Darby went on a mean tirade against her husband, businessman Michael Darby. She called him an "insane as***le" over wanting to shutdown the costly restaurant she asked him to start, to allow her to manage a business. I was embarrassed for them watching on television, their argument that took place on the street. He was trying to diffuse it, but she kept going.
Michael, fearing further financial losses and business humiliation, began threatening to shut the restaurant down. Ashley, who is half his age, complained that he is treating her like a child. Ashley's words give the impression she did not marry him for love, but financial security, as people on social networking have repeatedly stated about their union.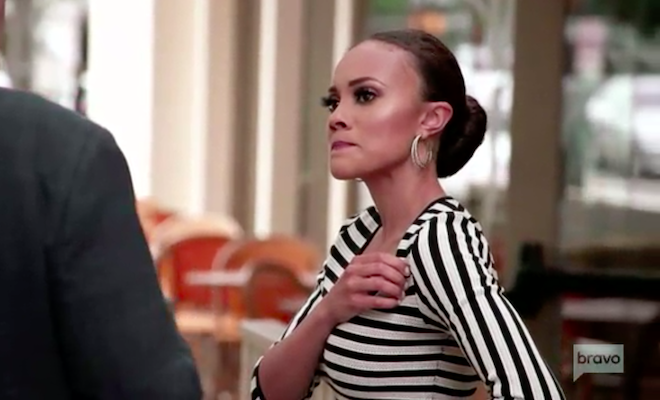 Ashley Darby arguing with her husband Michael Darby
Michael is partly to blame for the mess, as he insisted on an Australia restaurant in a region of America that does not know much about his nation's cuisine. There are scenes of the show where the restaurant is empty. If the restaurant had been in Australia, it would have been more profitable with far more customers.
Take for example Wal-mart. In predominately black neighborhoods, Wal-mart will stock items in food, make-up (browner shades of concealer and face powder) and hair products that cater to people of color. In predominantly white neighborhoods, the make-up department carries more lighter/whiter shades for white women and a few more European products. In predominantly Hispanic areas, Wal-Mart carries more brown and olive hues of make-up and Spanish food. Wal-mart even opened stores in China and brought in Chinese delicacies in the grocery areas of the store to appeal to their clientele.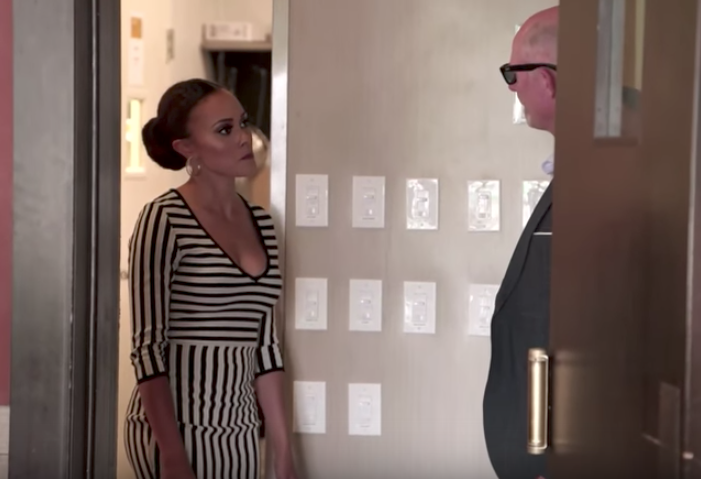 Ashley Darby and Michael Darby arguing
My point, you have to cater to the demographic of the place your business is situated. Michael is resisting doing so in favor of trying to introduce exotic Australian game to an area of America that opts for more traditional American fare. Ashley is also to blame for insisting on marrying a rich man twice her age, while not bringing money to the relationship, but expecting to run the show, pardon the pun. In watching her fight for control of the restaurant and her marriage, I couldn't help but think, she really should have seen this coming under the circumstances, in a marriage with that dynamic.
RELATED ARTICLES
'Real Housewives Of Potomac' Reality Star Ashley Darby Argues With Husband That If He Closes His Restaurant She Runs Their Marriage Is Over (Video)
Women On 'Real Housewives Of Potomac' Married To Famous Athletes Having Trouble Dealing With Their Marriages Failing Due To Cheating
Robyn Dixon Should Not Blame Ashley Darby For Relationship Problems On The 'Real Housewives Of Potomac'
Ashley Darby Marrying An Older Man Is Presenting Problems For Her On 'Real Housewives Of Potomac'