Barack Obama's Great Weakness In The Presidential Debates Is The Economy
October 3. 2012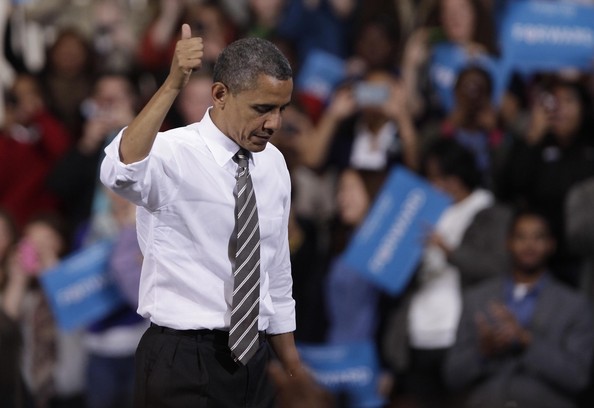 Barack Obama
The first presidential debate in the 2012 election, pitting incumbent Barack Obama against challenger Mitt Romney, occurred tonight. The president was hammered on the economy and it was to be expected. It is hard to argue from such a disadvantageous standpoint, as there are so many bad economic numbers in existence, showing deterioration throughout Obama's time in office that there is no way to effectively counter it.
Blaming Bush, who does deserve it, does not cover events that occurred during the Obama presidency as well, which were economic missteps of a very serious nature. Obama for his part, did invoke Romney's wealth and lower tax rate and his alleged intent to do the same for rich folks in America. However, Romney denied said claims.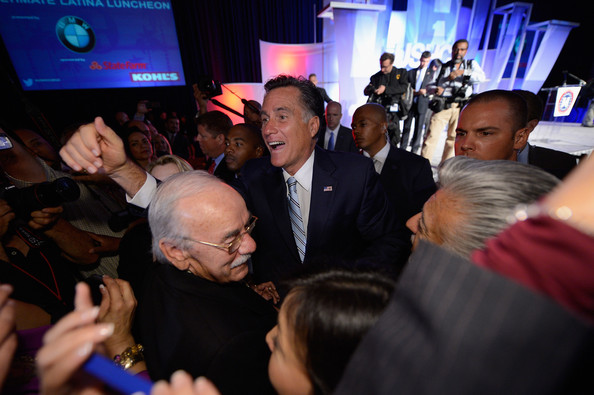 Mitt Romney
Furthermore, Romney still pays millions in taxes, more than the average person in America. Yes, the Judiciary Report is of the belief the rich should pay more personal income taxes during these difficult financial times (a small 5% increase), but that's something Obama has failed to address during his time in office, though he had ample time to do so.
Obama exhibited a clear working knowledge of the nation's financial affairs, but Romney's business experience and ability to cite how he would apply it to the U.S. economy, far outshone any economic speak that came from the president.
RELATED ARTICLES
Documentary Film 'Obama's America 2016' Rakes In Millions At The Box Office
U.S. Economy Is Stagnating In A Troubling Pattern And Cycle Of Corruption
The U.S. Economy Takes Another Nose Dive On Dismal Job Numbers And Negative Manufacturing Data
Pollster States If The U.S. Economy Does Not Improve Barack Obama Will Lose The Election To Mitt Romney
Barack Obama In Over His Head With The Economy And In Need Of Help
U.S. Economy Adds Fewer Jobs Than Expected In A Significant Slowdown
Mitt Romney Ad Slams Barack Obama For High Unemployment Among Minorities
Ben Bernake Rings Sobering Alarm On The Dismal State Of The U.S. Economy
Joe Biden: We Can't Replace The 8 Million Jobs Lost
Ben Bernake Didn't See The Financial Crisis Coming
Bernake Defends Reckless Spending
U.S. Unemployment Continues To Rise
The Benefits Of Government Cost Cutting
GDP Data Shows The Recovery Failed