Basketball Wives Star Evelyn Lozada Suing Over Damaging Blog Rumor She Slept With Fiancé's Teammate
October 10. 2011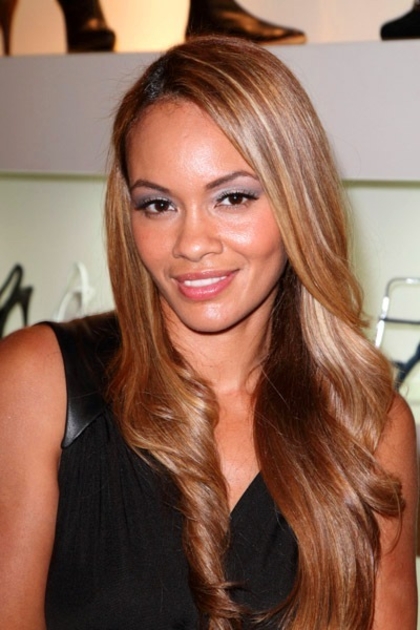 Evelyn Lozada
"Basketball Wives" reality star, Evelyn Lozada, is suing mad over online claims she cheated on fiancé, football player, Chad "Ochocinco" Johnson, with his former Cincinnati Bengals teammate, Terrell Owens. So much so, she has filed a libel and defamation lawsuit in court against the originator of the online rumor, the frequently read website, Media Take Out, which was spooled into other blogs. Lozada filed suit in Miami, stating Media Take Out's claims about her are false.
Johnson now plays for the New England Patriots and Lozada has accompanied him to Boston. Media Take Out should not be surprised that Lozada is angry. After all, she told off her own best friend on television, Jennifer Williams, over being unsupportive on a radio show, over her relationship with Johnson, so what did you think she would do over a blogger she doesn't know.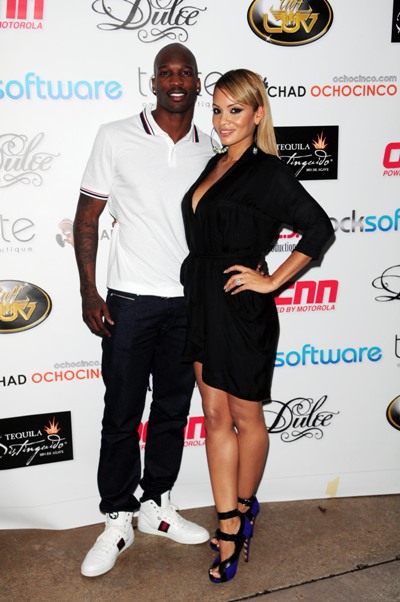 Evelyn Lozada and Chad "Ochocinco" Johnson
Lozada is not playing when it comes to milk dud (translation: milk dud is slang for a bald black man, named after the delicious chocolate candy of the same name). Ironically, I don't think their relationship will last, for different reasons, but that's their business.
This is why you have to make sure you can back up claims on your blogs and websites or it can lead to legal trouble. I do not publish anything online unless I know I can back it up. This has led to a solid, reliable and bountiful exclusives page. I know for a fact Media Take Out has printed stories it did not fact check. I've seen items on their website I knew to be untrue based on what I personally know, saw or was told.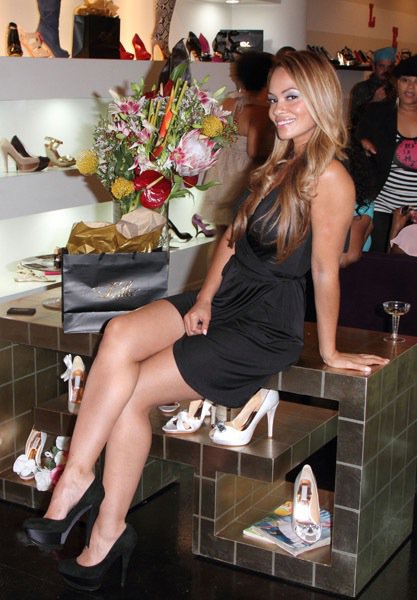 Evelyn Lozada
One of their biggest blunders came courtesy of an obsessed fan of rapper Jay-Z (girl, you must have a thing for camels) who sent in a story to them, which she later admitted on the Dr. Phil television show, was packed with lies, but they printed it as truth.
Publicists also routinely send them items to print and Media Take Out does not verify where the information came from, publishing claims that have been derived from criminal wiretapping, hacking and phone hacking, which is a serious set of felonies. You have to know what you are publishing or the legal consequences can get quite high.
RELATED ARTICLES
Shaunie O'Neal Gives Impression She Is Clueless About Lozada's Announced Departure From Basketball Wives
Evelyn Lozada Questions Boston's Flavor
Meeka Claxton Has Left Basketball Wives And Is Suing
Basketball Wives Season Ends On A Bad Note
Will Kim Kardashian Join Basketball Wives
Eric Williams Throws Drink In His Wife's Face (Video)
Shaunie O'Neal Slams Her Show Basketball Wives
Did Evelyn Lozada Leave Her Fiancé Because He Lost His Money
Has "Basketball Wives" Topped "The Real Housewives Of Atlanta"
Shaunie O'Neal Addresses "Basketball Wives" Departure Claims