Beyonce And Jay Z Bidding On Another Los Angeles Mansion They Can't Afford In Attempts At Maintaining An Overblown Image ($140,000,000)
August 1. 2017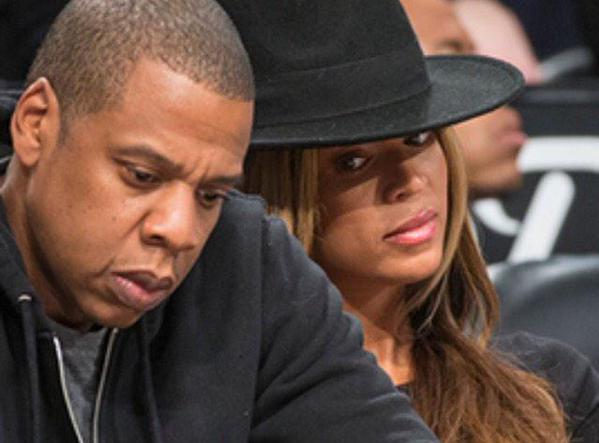 Jay Z and Beyonce
Over the past several years, Beyonce and Jay Z have repeatedly been outbid by buyers, who are actual billionaires, for properties that range in price from $60 - $150 million dollars. The couple repeatedly bids far below asking price. They are currently trying to buy a $140,000,000 Los Angeles mansion, but are short on money and have bid tens of millions of dollars below the asking price.
According to the website TMZ, Jay Z and Beyonce are asking the seller in Bel Air to remove over $50,000,000 from the asking price. If you have to ask for large deductions in the asking price, it means you can't afford the house. If one can't afford the asking price, the mortgage and maintenance will cause the buyer severe financial problems and potential bankruptcy.
A property that sells for $140,000,000 will cost $5-$8 million per year in mortgage, maintenance, tax and staff costs. The Los Angeles property taxes on a house of that assessed value is approximately $1.5 million every year. Dependent upon the type of loan one obtains, the mortgage payments would be between $300,000 to $400,000 per month, totaling $3.6 to $ 4.8 million per year.
A number of celebrities qualify for mortgages based on a few large paychecks, but can't afford to live in the property year after year, as their checks are not a fixed monthly sum. Celebrities income fluctuates from year to year. Hence, many celebrities going bankrupt in spending off their money over a short period of time, in trying to live the high life.
The richest man in America, Bill Gates, doesn't even live in a $140,000,000 home and his net worth is $90 billion dollars. Once again, despite their deceitful claims, Jay Z and Beyonce's net worth is approximately $200 million. And that's a generous estimate. Jay Z's last few albums have been given away for free, as he kept flopping in the sales department. He was paid cents on the dollar per unit given away by mobile carriers. All his business ventures have failed and many were shuttered.
Beyonce last few albums sold a moderate amount, but after all the recoupment costs associated with her overblown promotions, there's not a big profit left for her. Beyonce's past few tours did not sell out either. Some tour stops were cancelled due to poor sales. In contrast, Beyonce's labelmate Adele, made far more money than she did in album sales and touring. Adele's past two albums sold over 10,000,000 copies each in America. Beyonce's past two albums sold approximately 1,500,000 and 2,300,000 copies respectively in America.
Beyonce, like Madonna, likes to inflate her global sales, where there is no real tabulation system to account for what was actually sold. They are estimates. Therefore, there is room for lying and some artists and labels do. In general, albums by U.S. labels and American artists usually sell the most copies in America, which will account for at least half if not more of global sales.
You can't have an album sell 1,500,000 copies in America then claim it sold 20,000,000 worldwide, where there are no real receipts to back it up, only estimates on how many copies the label shipped to outlets, not actually sold. Industry averages never followed such a sales pattern. For Beyonce to have sold the 160,000,000 albums she is falsely claiming, she would have had to sell on average 10,000,000 albums per year since her solo debut between 2003 to the present. She did not sell anything near than amount.
Beyonce and Jay Z's careers are a big hype machine, featuring placed and paid for articles in many press outlets, with the goal of inducing fanaticism and idolatrous worship, in elevating them to a status beyond who they are as mere mortals. There is not a lot of profit behind each venture the couple releases. Hence all the criminal copyright infringement in trying to pay for a lifestyle they can't afford.
RELATED ARTICLES
Obama Administration Wastes Huge Sums Of American Taxpayer Money Breaking The Law In America, Britain And Jamaica On Behalf Of Madonna's Kabbalah Center In Committing Egregious Human Rights Abuses
Madonna, Jay Z, Beyonce, Rihanna, Rita Ora And Jessie J Sued Over Copyright Infringement, Invasion Of Privacy, Commissioned Criminal Harassment And Assault Via The Kabbalah Center
Jay Z And Madonna's Floundering Tidal Sued For $5,000,000 Over Copyright Infringement In Not Paying Artists While Inflating Their Own Sales To Go Number One On Billboard
Serial Copyright Thieves Beyonce And Jay Z Sued For Stealing 'Drunk In Love' And Even Including A Clip Of The Original Artist's Voice On The Track
Jay Z Lied About Loaning Kanye West $20,000,000 And Continues To Give Artists And Athletes Very Bad Advice That Is Causing Trouble
Jay Z Will Resume Cheating On Beyonce Again When He Goes On New Tour To Support Failed Album The Billboard Charts Rejected
TMZ Changes Story About Beyonce And Jay Z Buying A $40,000,000 House In Los Angeles And Are Now Stating They Have No Home
Beyonce Steals Again This Time Ripping Off Short Film For HBO Lemonade Special Resulting In Copyright Infringement Lawsuit
Police In Florida Begin Boycotting Beyonce Over 'Formation' Video And Super Bowl Performance In A Move That Is Spreading
Beyonce Sued Again For Copyright Infringement This Time For Stealing From Deceased Rapper Messy Mya
Beyonce And Jay Z Keep Trying To Buy Homes They Can't Afford And Losing Real Estate Bids
Social Networking Complains Beyonce And Jay Z Twins Look Like Him