Beyonce And Jay-Z Lose Trademark Battle To Register The Name Of Their Child Blue Ivy
October 24. 2012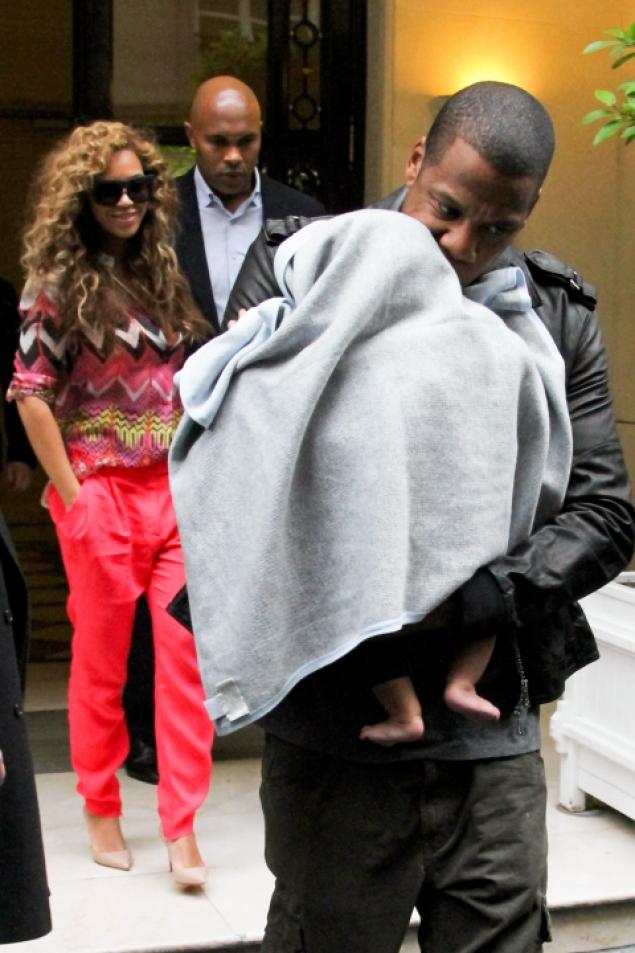 Really, let the poor baby breathe (Photo Credit: Film Magic)
Singer Beyonce Knowles and rapper Jay-Z have lost a battle to register their daughter's name Blue Ivy, who was born this year. Their application was rejected like a bad weave, as the name was registered by a successful wedding planner in Boston in 2008, when she came up with the name. Blue Ivy isn't a common name and maybe Jay-Z and Beyonce, known for poaching things, came across her website when they were getting married. Under the circumstances, they are not entitled to the name. Furthermore, with the way Beyonce steals everything, she should change her name to Poisin Ivy (that way, the baby won't be the only Ivy in the family).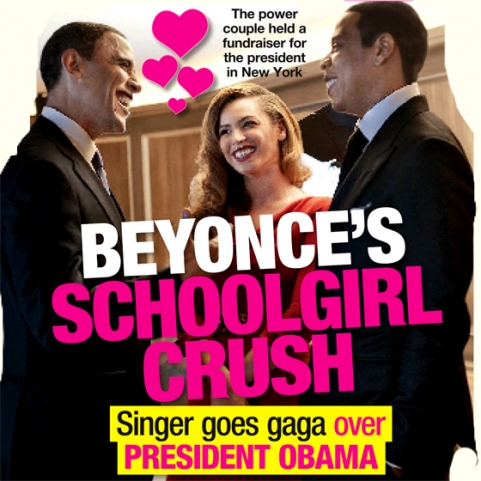 Beyonce is always showing Obama all of her teeth, even the back ones (I know she wants to show him a lot more than that, ahem, that's if she hasn't already *hint hint*)
People have been writing hilarious comments in feedback sections online regarding this incident, slamming Knowles and Jay-Z for being greedy. It was originally announced the couple planned to use the name for a string of merchandising items, such as dolls patterned after their daughter. One commenter on the Rhymes With Snitch blog stated, "I think it's odd they would have blue ivy dolls when they don't even show the real kid's face...would the doll have a blanket over it's face. Confused." I laughed until I cried when I read that. But it shows exactly what people think of the money and publicity hungry couple.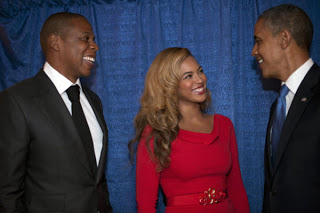 With her crush on the President, you know Beyonce wishes Obama were the father of her child
Side Bar: Speaking of that, as stated before, I was informed Blue Ivy is not Knowles biological child and she was indeed wearing a prosthetic baby bump throughout her fake pregnancy. Why she felt it necessary to go to such lengths to deceive people is strange and now she seeks to profit off the little baby in an unethical way.
RELATED ARTICLES
While Mrs. Obama Praises Beyonce Knowles She Betrays Her By Flirting With Her Husband Barack Obama Who She Has A Crush On
Some People Think This Girl Is Singing About President Obama's Penis On The Song 'Uncle Obama'