Beyonce Leaks Information About Her Sex Life With Husband Jay-Z
February 14. 2013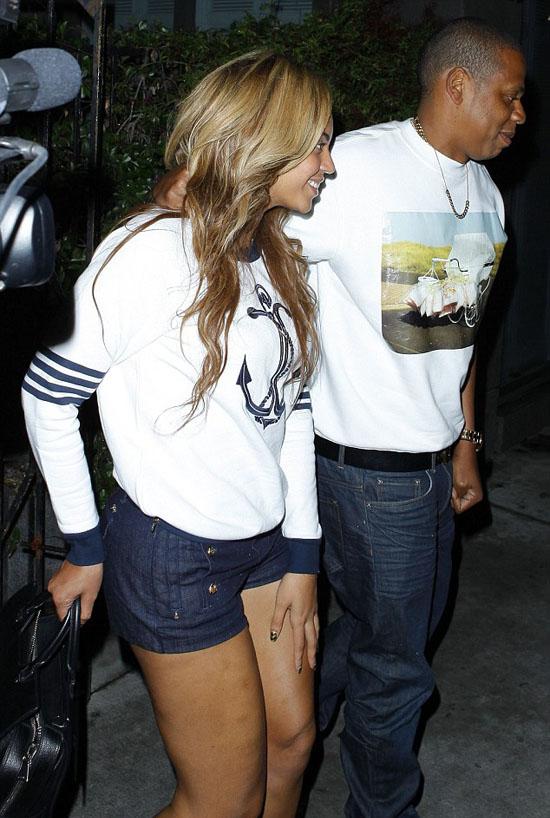 Beyonce and Jay-Z
Due to rampant online claims her husband, rapper and chronic copyright infringer, Jay-Z, has been cheating on her with a number of industry women such as Rihanna and Rita Ora as well as groupies, singer Beyonce has been leaking information about their sex life that we the public really didn't need to know.
The latest tidbit Beyonce leaked claims she likes tying him up (bondage) which made me laugh. I'm sorry, but all I could think was, "Tying up what? His face?" As many have publicly stated, Jay-Z is not considered a pretty dude (inside or out). But you can't tell him that. Judging by some of his raps, he thinks he is handsome like Denzel Washington.
As the phrase goes, beauty is in the eye of the beholder. I don't know how Beyonce does it. I'm trying to be nice, but if I were married to Jay-Z I'd need a strong sedative at night - one strong enough to make me hallucinate and think he looked like Lebron James or Paul Walker (LOL).
RELATED ARTICLES
Amanda Bynes Deletes Tweet Calling Jay-Z 'Ugly'
Actress Amanda Bynes Calls Jay-Z 'Ugly' On Twitter
Close Up Photo Of Jay-Z Reveals His Displeasure At Obama's Inauguration