Beyonce Slammed By Super Bowl Staff As 'The Most Difficult Celebrity'
January 29. 2013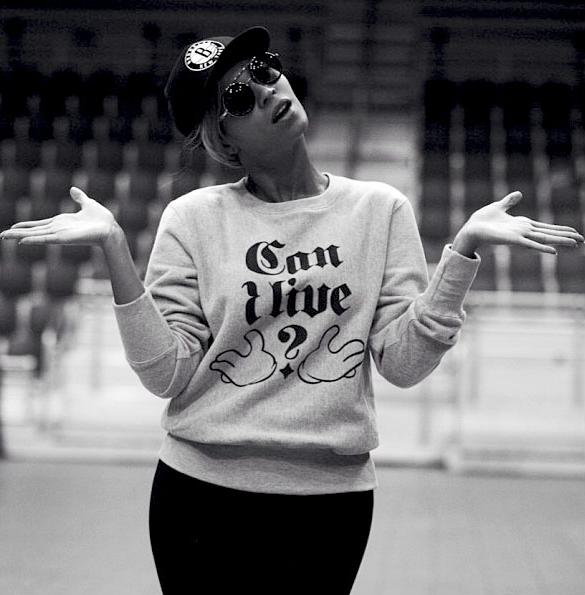 Beyonce's 2013 is off to a bad start
This is not singer Beyonce Knowles' month. According to widespread reports, she is being slammed as "the most difficult celebrity" due to her backstage demands in preparation for the 2013 Super Bowl. That's quite a diss, considering the number of stars who've done the show without such a negative report surfacing about them. However, Beyonce is all about firsts - such as being the first artist to lip-sync the national anthem at a presidential inauguration, bringing controversy and shame on herself for doing so.
STORY SOURCE
'She's The Most Difficult Celebrity': Beyonce's Super Bowl Demands Revealed
And most of it focuses on daughter Blue Ivy. Beyonce is certainly living up to her reputation as one of the world's biggest divas with her dressing room demands for her upcoming Super Bowl performance causing "difficulties" for organisers of the event...
With the pressure mounting for Beyonce following her Inauguration lip-syncing scandal last week, it's hardly surprising that the singer wants to be as comfortable as possible backstage. According to the Daily Star, Beyonce's backstage rider not only caters for the star herself but also for her one-year-old daughter Blue Ivy and her husband Jay-Z. The newspaper claims that Beyonce has asked for Blue Ivy's £14,000 cedar cot to be shipped from their home in New York to the New Orlean's Superdome where the game will take place.
'Watch The Throne' star Jay-Z is apparently enjoying having a night off to support his wife and is planning on letting loose with £4,000 worth of cigars and alcohol. Meanwhile, Beyonce, 31, has requested that Blue Ivy's nursery be decorated with rose-scented candles and kept at exactly 26C. Of course, all this fuss has caused a lot of stress for runners who have to cater to the diva's demands and they are far from impressed.
"She's by far one of the most difficult celebrities we've ever dealt with," a source told the newspaper. "The list is as long as my arm. She may be a superstar, but this day is about football not her." Beyonce's diva demands are hardly surprising!