Beyonce Slammed For Lip-Syncing The National Anthem At President Obama's Second Inauguration
January 22. 2013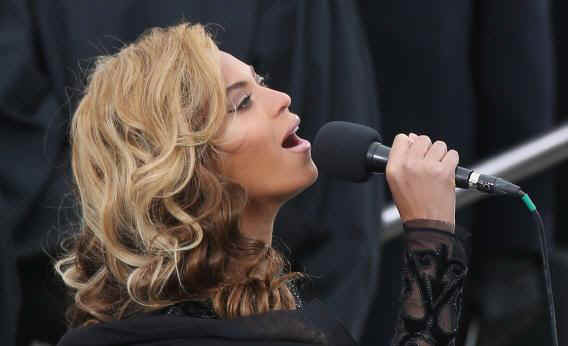 Beyonce: I ain't even singing this y'all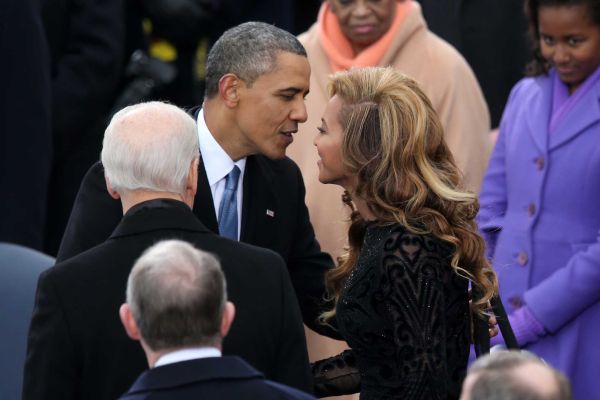 Beyonce to Obama: "I don't think you're ready for this jelly"
Spotlight loving singer Beyonce Knowles is being slammed today for lip syncing the national anthem at the second inauguration of U.S. President Barack Obama. In trying to outdo legendary singer Whitney Houston, whose version of the anthem in Atlanta, Georgia at the 1992 Olympics is considered the best version ever, Knowles cheated by lip syncing and still didn't top the woman known as "The Voice."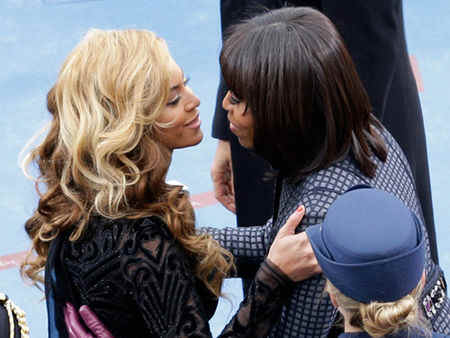 Mrs. Obama: touch him again and I will cut you and your dry Seabiscuit weave!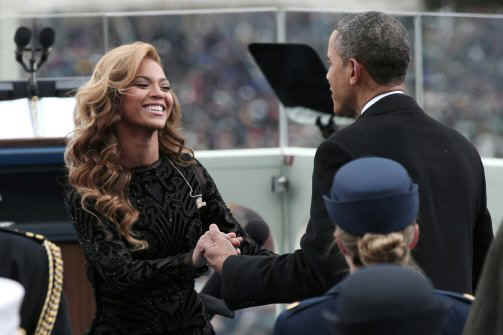 Beyonce to Obama: I wish I was married to you instead of Joe Camel
Beyonce making eyes at the president throughout the event, much like actress Marilyn Monroe brazenly did while she was flirting with former president John F. Kennedy, didn't help the adultery rumors going around Washington and the blogosphere. How the news got out you ask, probably Mrs. Obama for Beyonce giving the president her best bedroom faces.
STORY SOURCE
First Faker: Beyoncé Lip-Synched 'Star Spangled Banner'
22 Jan 2013, 9:21 AM PDT 398 post a comment - Well, well, well... Look what we're just learning now about the tolerant, inclusive star who tweeted "Take That Mitches," on election night: Beyoncé did not sing the national anthem live at President Obama's inauguration. Millions of viewers around the world were stunned by the singer's spectacular rendition of the anthem but The Times has learnt that she was lip-syncing to a pre-recorded backing track.
A spokeswoman for the Marine Corp Band said it was standard procedure to record a backing track and Beyoncé decided shortly before her performance to rely on the studio version rather than risk. When it comes to the national anthem, that would make Beyonce' our nation's First Faker. According to the Washingtonian "there are no previously known cases of a singer lip-syncing the national anthem during an inaugural performance." They suspect the President's band also faked it.