Beyonce Snubbed By Grammy Committee Over Fake Attempt To Nab A Country Music Category Nomination
December 9. 2016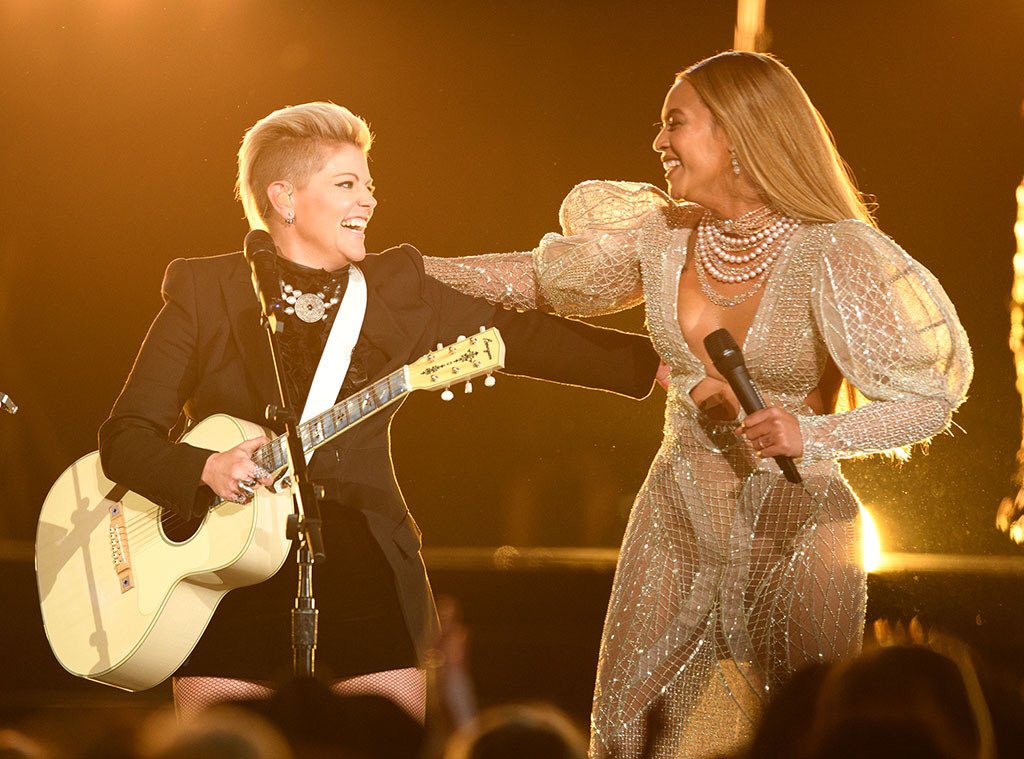 Natalie Maines of the Dixie Chicks (left) and Beyonce (right)
Last month overly competitive, publicity seeking, R&B singer Beyonce, was roundly rejected by country audiences over her attempt to worm her way into the genre for bragging rights, with no credentials or love for the music (Beyonce Slammed On Social Networking Over Her Performance At The Country Music Awards And Is Removed From Their Site). Beyonce's appearance at the Country Music Awards was the subject of such contempt and scorn online, she was scrubbed from the show's website for fear of further offending their core audience.
Beyonce's team submitted her song "Daddy Lessons" to the Grammy awards committee for consideration as a nomination in the best country music song category. The Grammy committee rejected the submission. Oh the irony. The Grammy committee has given Beyonce and others awards for songs she has criminally stolen from other people in acts of copyright infringement. The award's credibility is gone.
STORY SOURCE
Beyonce Denied Country Nomination By Grammy Panel - Report
December 8, 2016 | 11:10am EST - Beyonce was reportedly denied a 10th Grammy Award nomination after the Recording Academyís country music committee rejected her. The 35-year-old R&B superstar earned nine Grammy nods when the nominations were announced on Tuesday, with her groundbreaking album Lemonade even putting her in with a chance of winning in the best rock performance category due to a collaboration with rocker Jack White.
According to the Associated Press, an anonymous insider revealed judges of the country music categories were less receptive to her genre hopping as they refused to accept the albumís rustic number Daddy Lessons as a contender for the best country song and country solo performance prizes. The alleged rejection comes despite Beyonce performing the track at last monthís Country Music Association Awards with the Dixie Chicks, who covered the song on their 2016 tour and collaborated with Beyonce on a new version of the track.
RELATED ARTICLES
Obama Administration Wastes Huge Sums Of American Taxpayer Money Breaking The Law In America, Britain And Jamaica On Behalf Of Madonna's Kabbalah Center In Committing Egregious Human Rights Abuses
Madonna, Jay Z, Beyonce, Rihanna, Rita Ora And Jessie J Sued Over Copyright Infringement, Invasion Of Privacy, Commissioned Criminal Harassment And Assault Via The Kabbalah Center
Beyonce Slammed On Social Networking Over Her Performance At The Country Music Awards And Is Removed From Their Site