Beyonce Still Lying About Writing "Irreplaceable"
September 24. 2008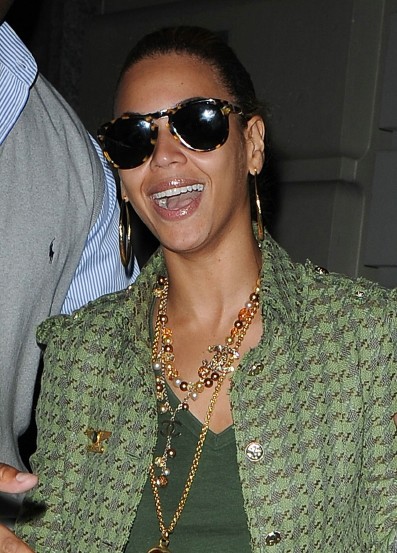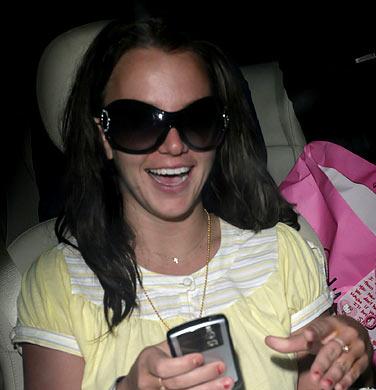 Beyonce (left) and Britney (right) sporting the same goofy expression with shades

It's amazing that after being outed to the public

by several press outlets,

as a chronic copyright thief, who fraudulently took credit for writing songs such as "Irreplaceable" Beyonce continues to stubbornly lie to the masses about the song's authorship.

Do you somehow believe that when you tell baldface lies it makes it so? Do you realize the gross lack of character it reveals to the public about you as a person?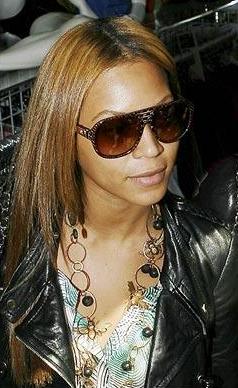 I can't comprehend how anyone in good faith could so such a thing, and persistently so, even in the face of the public roundly condemning one online for dishonestly robbing and defrauding others of what is rightfully theirs.
Why are you so covetous, greedy, money grubbing, dishonest, devious and a disseminator of such ill will? It's so low class. However, what goes around comes around and God promises, that which you do to another, He will bring back to you. You can count on it.
These Knowles' really are something else. MediaTakeOut.com told you nearly a year ago that R&B singer Ne-Yo admitted to writing 100% of the lyrics to Beyonce's hit song Irreplaceable. But apparently that hasn't stopped Beyonce from taking credit for penning the lyrics.
MediaTakeOut.com learned that in a recent interview with British magazine Marie Claire, an interviewer asked Beyonce whether she "wrote" the song Irreplaceable to describe her relationship with Jay Z.
Instead of saying that she didn't write the lyrics - which would have been the truth - here's how Beyonce replied:
I'm sure people think I wrote it about [Jay-Z] or something, but… the obvious person is not the person at all.
Nuh uhhhhh!! What is wrong with this chick. The words "I wrote" and "Irreplaceable" should never be in the same sentence, hun.