Blac Chyna Obtains Restraining Order Against Rob Kardashian After Domestic Violence Claims And Nudes Leak
July 11. 2017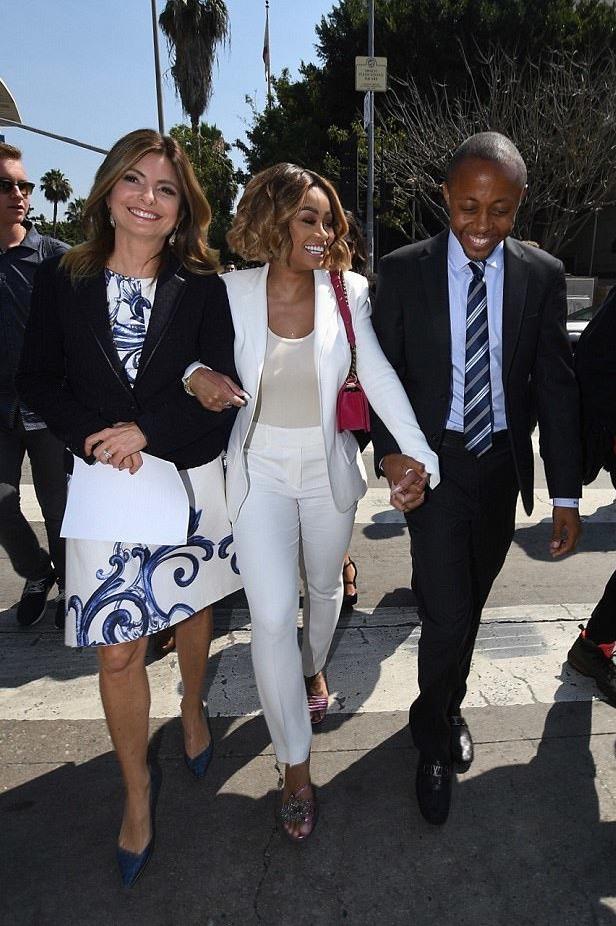 Blac Chyna (center) leaving court with her lawyers
Fame hungry stripper, Blac Chyna, 29, has filed a restraining order against fellow reality star, Rob Kardashian, 30. The two dated and have a 1-year-old child together. Kardasahian, who had become a recluse, gave Chyna money and gifts valued at $2,000,000, but became angry at her cheating. Chyna also alleges he cheated.
Angry at alleged physical abuse and stalking, Chyna began throwing her sexual relationships in Kardashian's face by sending him a video of herself kissing another man in bed, rapper Ferrari. She also sent him a photo of her new boyfriend wearing Kardashian's robe and in the former couple's bed. She stated she did so to get rid of Kardashian.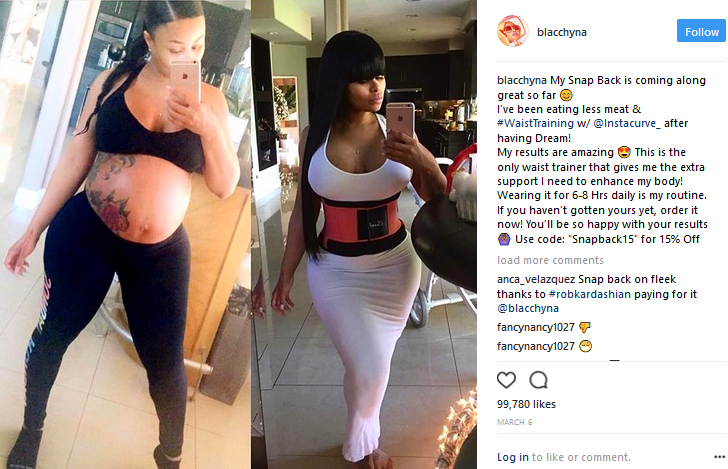 Fans angry with Blac Chyna over weight loss products while hiding the fact she had liposuction
The incidents enraged Kardashian, who went on an online tirade, disclosing some of Chyna's secrets, such as he paid $100,000 for her to get breast implants and liposuction. He posted video of her being wheeling into surgery. Chyna lied to the public stating she lost the weight naturally. This news has upset her followers on social networking, who believed the weight loss gimmicks she was selling to them.
Kardashian also began leaking nudes of Chyna to the social networking website Instagram. The site removed the photos, but Kardashian put them back three times. Kardashian was subsequently banned from Instagram as a result of this unlawful behavior. Kardashian's conduct violated Instagram's no nude pictures policy.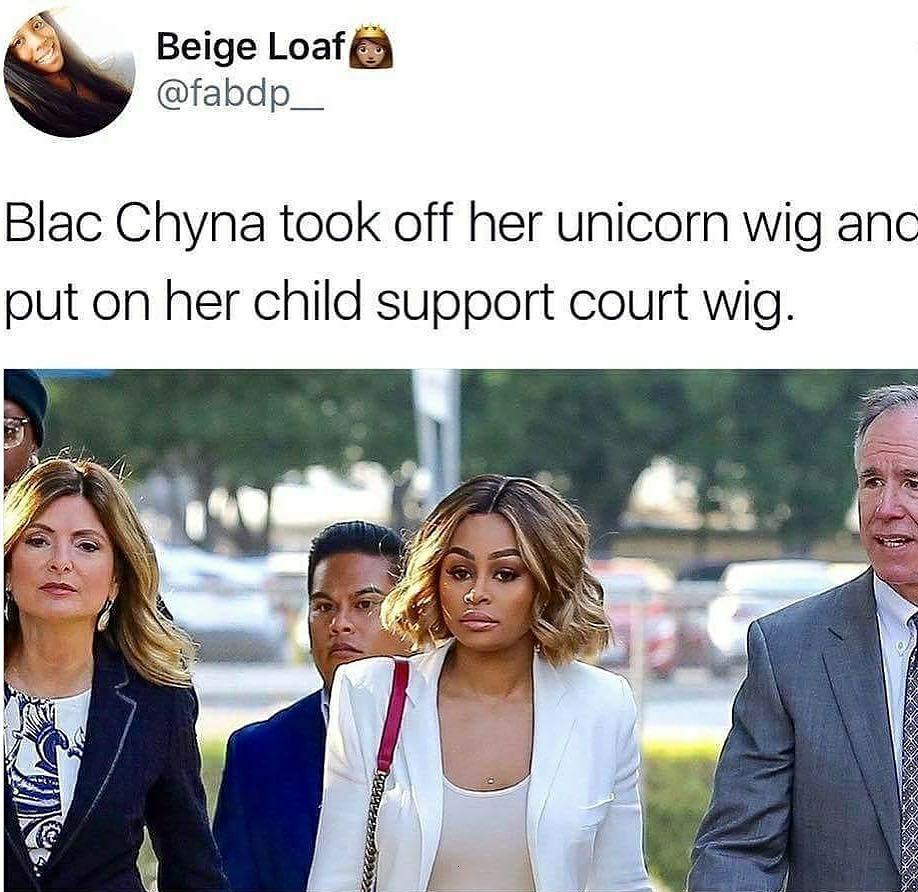 Blac Chyna is being trolled on social networking
Kardashian's misconduct also violated California revenge porn laws. Blac Chyna and her attorney are mulling her legal options regarding criminal and or civil proceedings. Yesterday Chyna obtained a restraining order against Kardashian. He has yet to comment on the court developments.
Kardashian is of the belief Chyna got pregnant for him to get money and revenge against her ex-boyfriend, rapper Tyga. Many online state Chyna used and exploited Kardashian, whom she took for a sucker. Famous men are calling him foolish for knocking up a woman on a stripper pole, stating he should have seen these troubles, embarrassment and financial losses coming.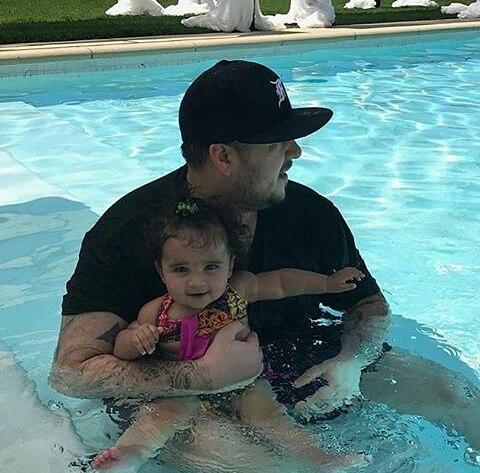 Rob Kardashian and daughter Dream
The fact of the matter is his late father, Robert Kardashian Sr., who was an accomplished attorney, would never have approved of his son dating or knocking up a woman on a stripper pole. It has a stigma, as it is not considered a respectable job. Chyna has not carried herself well by being on a stripper pole, dressing in a very revealing manner and posting sexually charged photos online. When men see that it leads them to believe that woman is only to be exploited for cheap sex and is not someone they should marry.
It is the reason that many rappers such as Drake, as well as famous athletes avoided a relationship with her. I know it is difficult for some women to find out, but men generally do not want long term relationships with women who conduct themselves in this manner. They become embarrassed if their child's mother is on a stripper pole and some will even lie about it.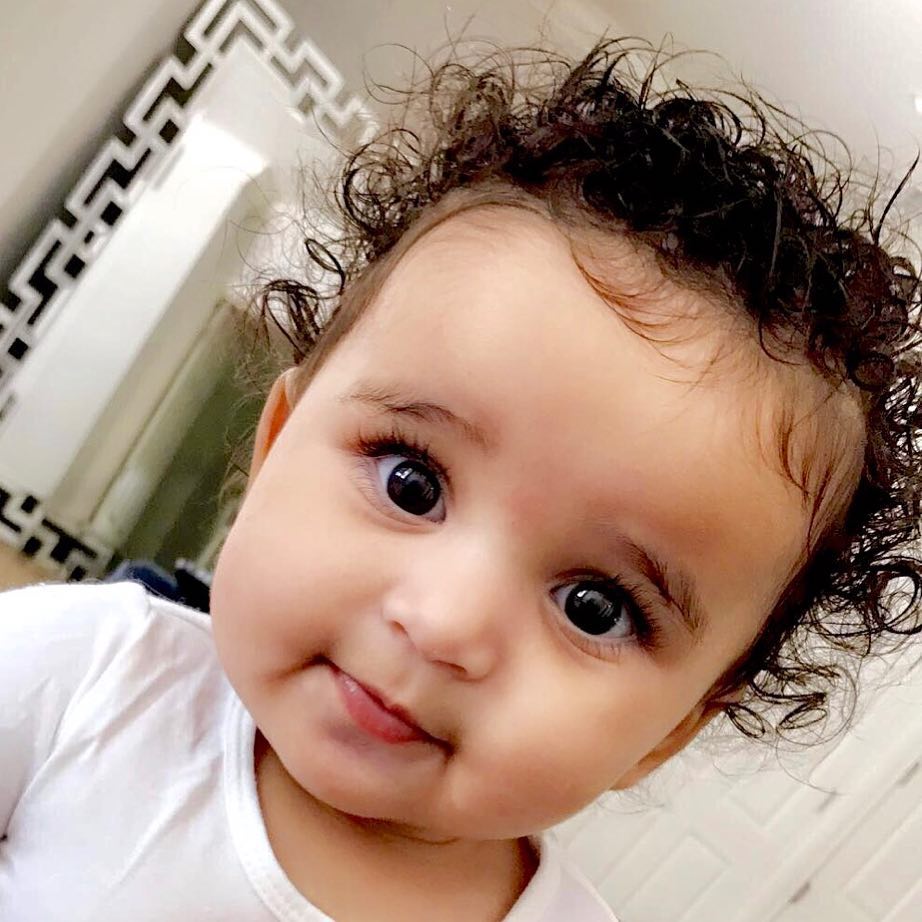 Dream Kardashian
Chyna has brought out the worst in Kardashian, provoking him to acts of rage. She was wrong to send him photos and video of herself in sexual situations with another man. Her was also wrong to break the law in his response to her conduct. He has lost money and his name because of her.
Now he is being called an abuser and has a restraining order against him. She is also being slammed as a gold digger, who greedily and unethically took Kardashian for all she could get out of him financially and to become famous. Those two did not belong together.
RELATED ARTICLES
Jay Z Lied About Loaning Kanye West $20,000,000 And Continues To Give Artists And Athletes Very Bad Advice That Is Causing Trouble