Bow Wow Forced To Face The Music After Treating The Mother Of His Child Badly And Embarrassing Her With Groupies
June 6. 2017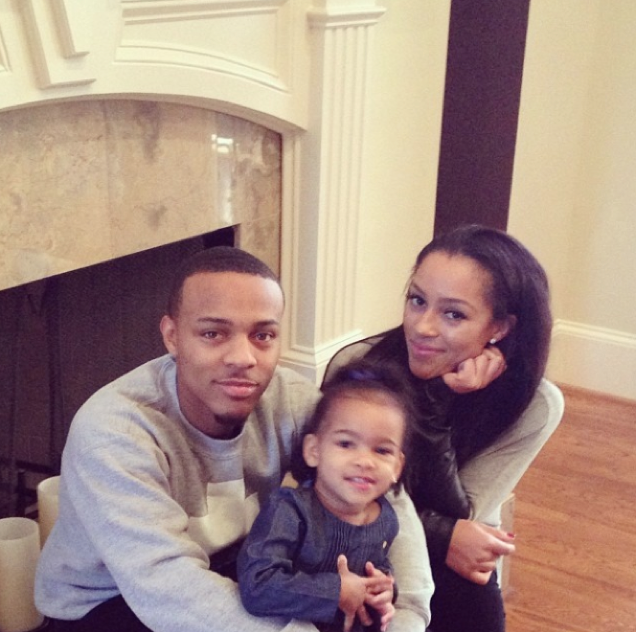 Bow Wow, Shai and Joie
In the second episode of "Growing Up Hip Hop Atlanta" rapper Bow Wow is forced to face the music regarding Joie, who is the mother of his child. The two have a 5-year-old daughter, a beautiful little girl, Shai (girl, you named the baby after the 1990s group though. Still, it would have been so wrong if you named her after Shai's rivals, you know, Boyz II Men . I'm just playing).
Bow Wow is supposed to be dating Joie, but constantly embarrasses her with other women that he arrogantly posts videos of on his Instagram Live and Snapchat. His behavior is so unnecessary and wrong. One video on Instagram Live featured Bow Wow in a bed with four groupies in a hotel room. Another video weeks later featured topless women in his hotel room. For a man to claim he is dating someone, then post that type of photo or video of himself with groupies and fame whores, is disgraceful and disrespectful.
Bow Wow doesn't have the kind of woman as the mother of his child, who gives stories to the tabloids, blogs and gossip sites out of revenge, exposing his behavior and making him look bad. She has kept quiet, even in the face of bad treatment from him. Joie stated of Bow Wow, "You humiliate me, embarrass me, I had your kid, I've never put you on blast or embarrassed you like you've embarrassed me."
She further stated, "You humiliate me on Instagram. You know how that makes me feel." She is making reference to the aforementioned incident with groupies in his bed. She has a right to feel bad about it all. Bow Wow's behavior is so unattractive. I don't know how she is still in love with him at this point. To make matters worse, Bow Wow has dated so many famous women, broken up with them, then gone back to Joie and dumped her again and again for someone else. He was even engaged to someone else. Bow Wow has treated Joie badly.
RELATED ARTICLE
'Growing Up Hip Hop Atlanta' Showcases Bow Wow Being Messy And Teens Struggling To Get Out Of Their Famous Parents Shadow