British Cancer Sufferer Thrown In Jail In Dubai Over His Lawful Prescription Medication
January 8. 2018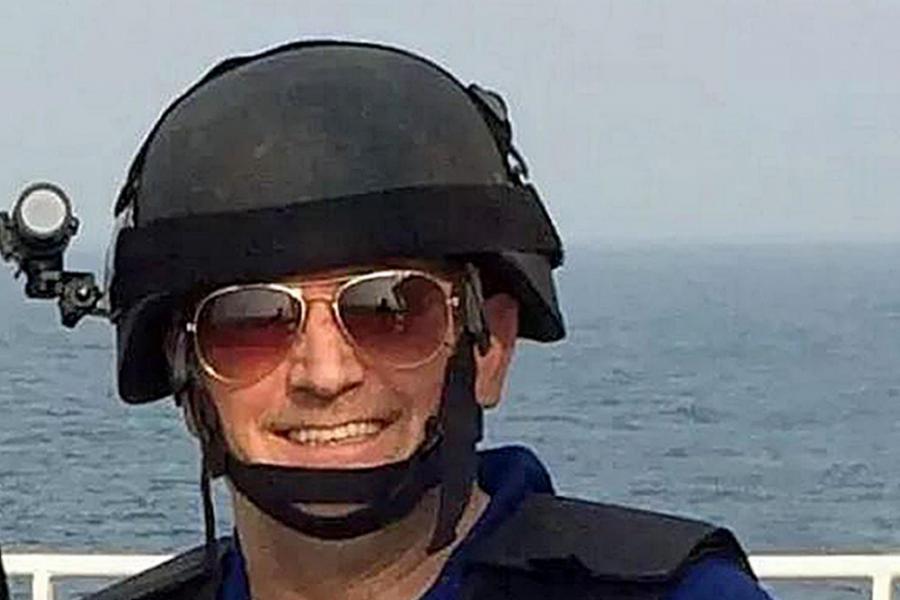 Perry Coppins
61-year-old British man Perry Coppins was thrown in jail during a visit to Dubai. He was arrested by the government over his lawful medication for "carrying too many pills." However, Coppins trip to Dubai was to last for 6-months and he brought the corresponding amount of medication with him for the visit.
Coppins was left in jail for 5-weeks, which caused his health to greatly deteriorate, resulting in "bouts of blindness" "hallucinations" "weight loss" and withdrawal. Doctors routinely advise that patients are to be weaned off pharmaceutical drugs. Patients are not advised to abruptly stop, as it can induce painful, undesirable and unhealthy side effects. Coppins was released last week.

As stated in past articles, a number of foreign tourists from the West, who have visited Dubai on vacation/holiday, have been arrested for innocuous behavior labeled offenses. The Dubai government runs advertising campaigns in western nations such as Britain and Australia, then promptly arrests tourist for drinking alcohol, having sex, kissing or holding hands in public, eating or drinking during the month of Ramadan, cross dressing or bringing their medication into the country.
According to the Independent UK newspaper, "In 2005, a British couple received a one-month jail sentence for kissing in a restaurant after a local woman complained." Female tourists have been arrested in Dubai for being raped. These arrests must stop, as it is outrageous and very damaging to tourists, who end up losing their jobs, homes and savings under traumatic circumstances, while battling legal charges from a Dubai prison. Jews are also not permitted to enter Dubai, which is discriminatory.
STORY SOURCE
British cancer sufferer held in Dubai for five weeks for carrying 'too many pills' freed
6 hours ago - A British man battling prostate cancer has been freed after he was jailed for five weeks in Dubai for carrying "too many pills". Perry Coppins, 61, was held on November 1 after a customs official thought he had taken illegal amounts of his prescription medication into the country, according to the campaign group Detained in Dubai (DiD).
The maritime security officer from Nottingham was carrying his medicine, which is legal in the United Arab Emirates with a prescription, and his prescription. Mr Coppins, a father-of-three, was jailed for five weeks despite his explanation that he needed enough of his medication to last him for a six-month voyage, according to DiD...
DiD claimed Mr Coppins was denied his medication in custody, and his condition deteriorated rapidly as he suffered severe withdrawal, including hallucinations, bouts of blindness and weight loss. His family and friends were hoping that Mr Coppins would be able to get the treatment he needed.
RELATED ARTICLES
Janet Jackson And Her Husband Wissam Al Mana Split Due To Religious Difficulties Under Shariah Law Coupled With Post Partum Depression
British Tourist Jailed In Dubai And Is Facing 3-Years In Prison For Drinking Alcohol And Accidentally Bumping Into A Man
British Man Who Was Facing 3-Years In Prison In Dubai For Innocuous Incident Suddenly Released From Jail
Outcry As Islamic Group Releases Video Instructing Muslim Men On How To Beat Their Wives