British Cop: Obama Is An Imposter
November 26. 2009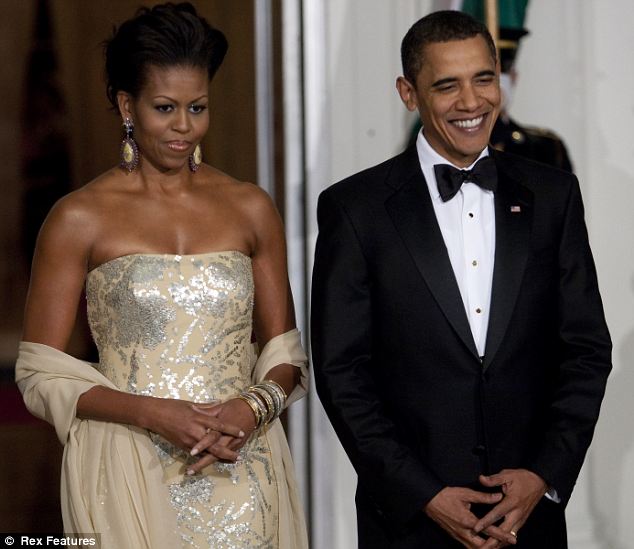 U.S. First Lady Michelle Obama and President Barack Obama
A former British police officer, of twenty years, Neil Sankey, who is also an American citizen, has proclaimed U.S. President Barack Obama an imposter, illegally elected to the White House, as leader of the free world, who seeks to bring the Western world's economy crashing down via socialism. The story is featured in the Guardian newspaper of Britain.
He has dubbed Obama, "An illegal president, a foreign imposter." He also refers to Obama as a man, who pretended to be your everyday Democrat seeking office, when he is actually an extremist Marxist, engaging in a $2,000,000 cover-up to hide the truth regarding his birth.
The former British police officer who wants to bring down Barack Obama
Sunday 22 November 2009 19.45 GMT - Neil Sankey has spent his life investigating organised crimes. As a former British police officer with almost 20 years experience, he was seconded to elite units of Scotland Yard through most of the 1970s and now runs his own private detective agency in California.
Over the years he has been involved in some big investigations. As part of the Special Branch and Bomb Squad he monitored British leftwing groups and the IRA, and in America his clients have included several big car companies.
Birthers against Obama: 'An illegal president, a foreign imposter' ...
Sankey is pursuing what he believes to be fraud on a gigantic scale - a conspiracy, no less, to infiltrate and destroy the free world by putting a foreign imposter into the White House.
Sankey is a member of the fringe alliance known widely as the Birthers (he dislikes the expression, considering it pejorative). Together with other activists, he seeks to prove that Barack Obama is not a true American and is therefore ineligible to be president.
...At the end of last year he tried to block Obama's inauguration by contacting all 538 electoral college representatives who formally elect the president. More recently, he has carried out his own probe into Obama's personal identification history which has revealed, he believes, a suspicious multiplicity of social security numbers.
Sankey says his fascination began with the realisation "that this man wasn't what he said he was. He wasn't an ordinary Democrat - he was far more extreme than that." So about a year ago he began reading blogs and websites that claimed to expose Obama's foreign roots, his spurious Hawaiian birth certificate and the $2m White House cover-up that has prevented the public finding out about the plot...
"There is no other president who has had his citizenship questioned in this way," says Patricia Turner, an expert in folklore at the University of California, Davis...