British MP: James Murdoch Lying Under Oath In Parliament Will Be Referred To The Police For Criminal Investigation
Hopefully, That's Your Butt, Then!
July 22. 2011
Video of MP Tom Watson speaking about referring Murdoch testimony for criminal inquiry
British MP, Tom Watson, has stated in a video interview, the recent allegation by News International/News Corp employees, stating James Murdoch lied in the British Parliament, regarding not knowing about phone hacking transpiring at the company, will be referred to the Metropolitan Police for criminal investigation. In short, CEO Rupert Murdoch's son and heir apparent, has been caught in a blatant lie.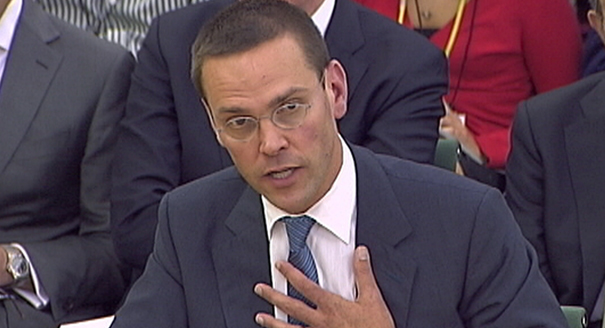 James Murdoch
Attempting to "pervert the course of justice" by "lying under oath" as it is called in America, is a serious criminal offense. As stated previously on the Judiciary Report, a News International/News Corp attorney and separately, an editor, came forward yesterday to state James Murdoch was informed by both of them, of the phone hacking being utilized at the company, but decided to look the other way to it and let the crimes continue for profit, as did his dad Rupert Murdoch.
RELATED ARTICLES
Rupert Murdoch Is A Liar And A Coward To Let His Employees Take The Fall For Him