Bruno Mars Wins 6 Grammys And Despite Many Nominations Jay Z Walked Away With Nothing
January 29. 2018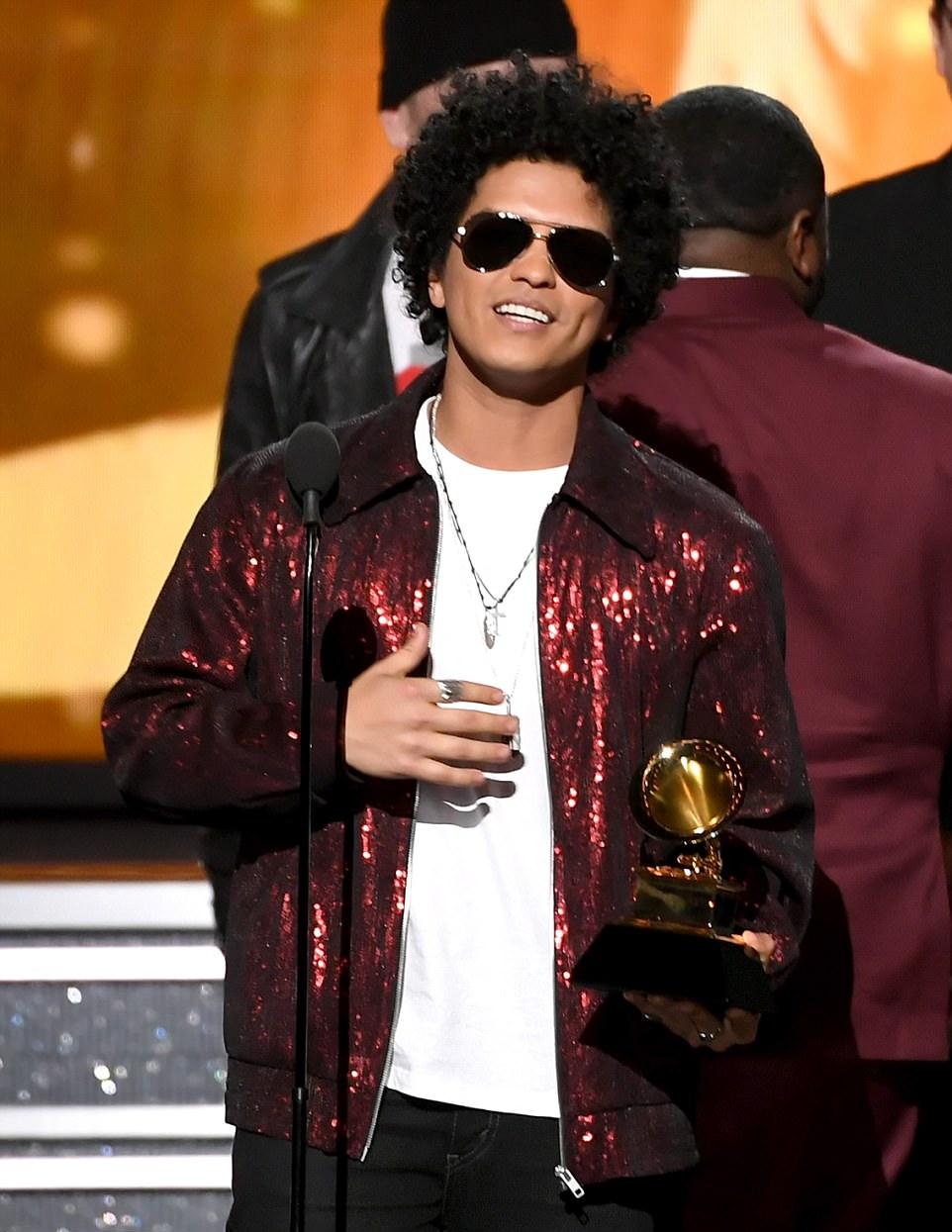 Bruno Mars
The 2018 Grammy Award ceremony was held yesterday. The big winner of the night was 32-year-old singer Bruno Mars. The solo singer, backed up by his band, walked away with 6 Grammys. Many have accused Mars of cultural appropriation, in using black music styles and clothing from the 1980s and 1990s.
As a black woman, I have no issue with Mars doing black music and there is no question he has talent. What I and many other musicians who know music are not comfortable with is Mars actually stealing copyrighted music. Mars was sued by the famous group the Gap Band for infringing their preexisting copyrighted music on "Uptown Funk." Mars settled the lawsuit and gave them credit and royalties. There are other disputes at the label concerning infringements, which have not gone public.
In watching Mars' performance at the historic Apollo Theater in Harlem, which aired on television recently, I heard so many other people's music in his songs. It reached uncomfortable levels. It went beyond inspiration into infringement. Mars stole a lot from Bobby Brown and Bell Biv DeVoe, all former members of New Edition. Much of Bruno's beats, melodies and harmonies come from them. I also heard James Brown's music in there as well.
The Bruno Mars song "24K Magic" is a complete rip off of the first rap song in America, 1979's "Rapper's Delight" by the Sugarhill Gang. Even Mars' hit song "Just The Way You Are" is a dead rip off of Billy Joel's 1978 hit "I Love You Just The Way You Are." Mars is a talented guy, but he needs to be more original.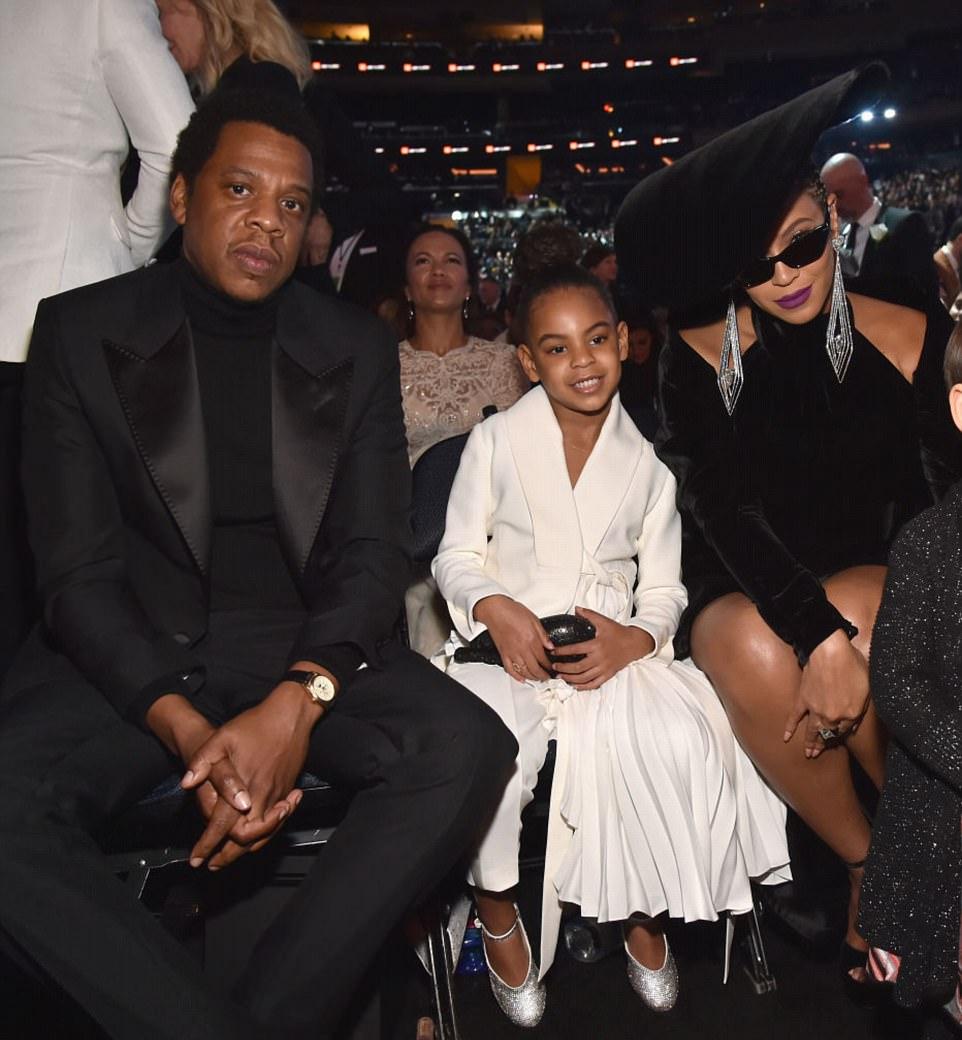 People made fun of Jay Z on Twitter for making an album about cheating on his wife, then dragging her down to the award show, with their child in tow, only to walk away with no awards
Violent felon and untalented rapper, Jay Z, age 55, was nominated in 8 categories, the most nominations of anyone last night and won absolutely nothing. He was completely shut out. The likes of Jay Z have discredited the Grammys. Jay Z, who has stolen so many songs and been sued for it, spitting out ignoramus lyric after ignoramus lyric, if you can even call those lyrics, has won 22 Grammys. Meanwhile, the top selling male artists in history, who actually have talent, have far fewer Grammys. Michael Jackson only has 7, Elvis has 3 and Bob Marley has none.
Chronic copyright infringer, Ed Sheeran, won two Grammies - one for "Best Pop Vocal Album" and another for "Song of the Year" for "Shape Of You." However, "Shape Of You" was a copyright infringing song that plagiarized TLC's "No Scrubs." When hit with pre-filing litigation, Sheeran quickly settled and added the names of the "No Scrubs" songwriters to the credits and royalties for "Shape Of You." Much like Jay Z, Sheeran did not deserve any awards, as his music is chronically copyright infringing.
What was arguably the biggest song of the year based on sales and airplay, "Despacito" which went diamond (selling 10,000,000 copies) won nothing, despite being nominated for 3 awards. The remix of the song featured singer Justin Bieber, who was noticeably absent from the ceremony.
RELATED ARTICLES
Rita Ora Ripped To Shreds On Social Networking For Referring To Conor McGregor As Her Date Despite The Fact He Has A Longterm Girlfriend And New Son At Home (Jay Z Pimping Her Out Again For His Roc Nation Sports)
Beyonce Steals Again Illegally Using Copyrighted Footage For Her Deceitful New Video 'Formation' While Ripping Off A Model's Pictures And Is Slammed By The National Sheriffs' Association
Madonna, Jay Z, Beyonce, Rihanna, Rita Ora And Jessie J Sued Over Copyright Infringement, Invasion Of Privacy, Commissioned Criminal Harassment And Assault Via The Kabbalah Center
Serial Copyright Thieves Beyonce And Jay Z Sued For Stealing 'Drunk In Love' And Even Including A Clip Of The Original Artist's Voice On The Track
Beyonce Continues To Fraudulently File Trademark Applications For The Name 'Blue Ivy' In Trying To Steal Preexisting Intellectual Property
Beyonce Steals Again This Time Ripping Off Short Film For HBO Lemonade Special Resulting In Copyright Infringement Lawsuit
Taylor Swift And Ed Sheeran Keep Getting Credibly Sued For Committing Copyright Infringement And With Good Reason
Beyonce And Jay Z Twins Born A Week Ago But Have Been In Intensive Care For The Past Several Days
Beyonce Steals Again But This Time From Sam Cooke, En Vogue And A European Artist
Beyonce Slammed For Taking Credit For A Company's Athletic Line She Did Not Create
Social Networking Brands Beyonce And Jay Z's Daughter Blue Ivy 'Ugly' At The VMAs
Beyonce Following In Her Father Mathew Knowles' Footsteps With Substance Abuse
Beyonce Slammed By Rapper For Stealing Images From His Album 'Lemonade'