Bryan Singer Sued Again For Sexually Assaulting And Raping Another Underage Boy
December 22. 2017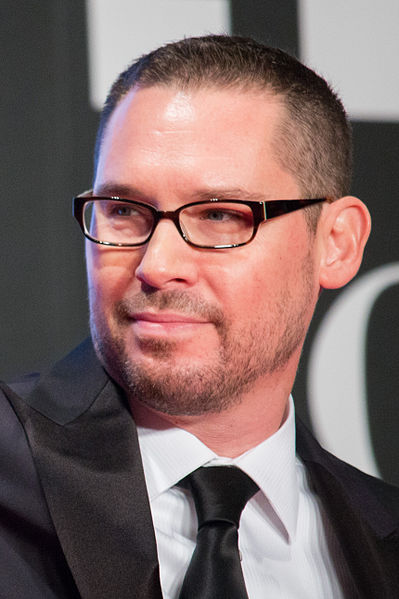 Bryan Singer
52-year-old pedophilic Hollywood director, Bryan Singer, has been sued for a third time for sexually assaulting and raping an underage boy. Entertainment Weekly and the Deadline website, among other outlets are reporting, the latest lawsuit states Singer orally and anally raped a 17-year-old minor on a 2003 yacht party in Seattle, Washington, thrown by tech millionaire Leslie Waters, who loves to frequent parties populated by young gay boys.
Cesar Sanchez-Guzman stated Singer grabbed his head, slapped his face and forced him to perform oral sex on him without his consent. Sanchez-Guzman stated he repeatedly told Singer no, but he overpowered and forced him by pinning him against the floor. Sanchez-Guzman stated he begged Singer to stop, but he refused, which caused the underage boy to choke. Sanchez-Guzman further states Singer yanked his pants off and anally raped him.
Sanchez-Guzman, through his attorney, sued for sexual assault and battery, intentional infliction of emotional distress and sexual exploitation of children. In Washington, an adult is not permitted to engage in sexual activity with a teen that is 5-years younger. Sanchez Guzman was 17 and Singer was 38. Any and all sexual contact between the two was illegal.
In a dirty practice common in Hollywood, victims are often threatened into silence by lawless, violent private investigators such as Anthony Pellicano, among others, and or intimidated by pitbull attorneys such as Marty Singer or Bert Fields. There have been many complaints by victims about these highly questionable practices that are a disgrace.
Singer is known in Hollywood circles for throwing massive pool parties at his Los Angeles mansion and filling the pool with teenage boys, which is highly questionable conduct for a 52-year-old man. For years claims have been circulating in Hollywood by famous and non-famous people, stating Singer has raped and molested underage boys in his swimming pool. People have stated in Hollywood circles that the underage boys have complained to others about their ordeal.
As stated on the site previously, Singer has surrounded himself with teenage boys, many of whom are underage, giving them behind the scenes jobs in Hollywood they are not qualified for in any measure. Singer also has a penchant for teenage twin boys, which is highly disturbing. Some of singer's Hollywood friends and co-workers have been arrested for pedophilia and child porn. Another of Singer's closest co-workers, director Gary Goddard, has been accused of sexual molestation by 8 former child stars.
The tide is turning against Goddard in Hollywood, as studios run from him like the plague. This month, Singer was also fired from the "Bohemian Rhapsody" biopic, on the life of the late singer, Freddy Mercury, who was the frontman for the group Queen. Hollywood is attempting to purge itself from people like Goddard and Singer, in the wake of the Harvey Weinstein sexual assault and rape scandal.
STORY SOURCE
Eight Former Child Actors Accuse Hollywood Producer Gary Goddard of Sexual Abuse
Eight men have told the Los Angeles Times they were sexually abused by Gary Goddard, the Hollywood producer and theme-park designer. Actor Anthony Edwards, former actors Mark Driscoll, and Bret Nighman, and four other men who have asked to remain anonymous said Goddard abused them on Disneyland rides, during overnight stops during a statewide theater tour, and backstage in the 1970s.
A eighth man, Linus Huffman, said Goddard attempted to use mentoring as a way to inappropriately touch him. The men claim that Scott Drnavich, a former actor who died in 1997, also said he was sexually assaulted by Goddard as a boy. Barbara Costa, the woman hired to care for the production's child actors on tour, told the Times that she was suspicious of Goddard's behavior, but that her higher-ups declined to take action. Goddard, through a publicist, has denied all wrongdoing.
In an online essay and subsequent Times interview, Edwards said Goddard molested him during the Santa Barbara–based California Youth Theatre's production of "Peter Pan," directed and choreographed by Goddard. Nighman recalled fighting Goddard off one night and watching him molest Edwards instead. Multiple men on the tour and friends of Drnavich's as an adult say that before his death he described being assaulted by Goddard multiple times. His mother told the Times he never told her about any abuse.
According to Costa and the men, some parents were concerned about Goddard's behavior on tour. He allegedly insisted on being the only adult to bunk with the young male actors, Costa said. During a 1990 reunion of the Santa Barbara theater alums, many men recounted being abused by Goddard, according to the Times. Driscoll told the paper the men went to Goddard's house and confronted him, and Goddard apologized.
In 2014, Goddard, along with frequent collaborator Bryan Singer, was accused of sexually assaulting actor Michael Egan III. Egan later withdrew his lawsuit. Singer is facing new scrutiny after he was accused of sexually assaulting a 17-year-old.
Goddard is currently taking a leave of absence from his company, the Goddard Group. "If it were possible to prove a negative, Mr. Goddard would debate these 40-year-old allegations," his publicist told the Times, adding that his client would "categorically deny" these allegations.
Bryan Singer Sued For Alleged 2003 Sexual Assault Of Teen; Promised Acting Roles In Exchange For Silence
December 7, 2017 5:05pm - Just days after Bryan Singer was fired from Bohemian Rhapsody, the director is now facing a lawsuit for allegedly sexually assaulting a 17-year old boy in Washington State back in 2003. "As a result of the misconduct and unlawful acts described herein, Plaintiff has suffered, and continues to suffer, general and special damages," the Pacific Northwest filing on behalf of Cesar Sanchez-Guzman says. "These damages include, but are not limited to, emotional distress, mental anguish, physical and mental pain and suffering, a decrease in his ability to enjoy life, past and future medical expenses, attorneys' fees and costs, and other general and special damages, all in an amount to be determined at trial" (read it here).
The incident described in the filing supposedly occurred on a yacht party of 14-years ago where Singer invited the then teen to a secluded back room and allegedly assaulted him. The gathering was hosted by technology investor Leslie Waters "who frequently hosted parties for young gay males in the Seattle area," the suit notes. It should be noted that the age of consent in Washington state is 16-years old, which is likely why the first claim here is for sexual assault...
Bryan Singer sued for allegedly raping 17-year-old boy in 2003
December 07, 2017 AT 10:15 PM EST - Bryan Singer is being sued for allegedly raping a 17-year-old boy in 2003, according to legal documents. Singer vehemently denies the accusations. Cesar Sanchez-Guzman claims that he met Singer during a yacht party in the Seattle area in 2003. The yacht was hosting a party populated by "young gay males in the Seattle area," according to court documents.
The lawsuit alleges that the X-Men director offered to take the then 17-year-old Guzman on a tour of the boat. When they got into a room, the lawsuit claims Singer "forced Cesar to the floor, shoved Cesar's face against his crotch area and demanded Cesar perform oral sex on him."...
RELATED ARTICLES
Complaints Intensify Regarding Pedophilia Claims Against Hollywood Director Bryan Singer Who Has A Penchant For Teenage Male Twins
Movie Studio Fired Pedophile Bryan Singer From Queen Biopic 'Bohemian Rhapsody' During His Nervous Breakdown
Pedophile Bryan Singer Off The Queen 'Bohemian Rhapsody' Biopic