California Warehouse Fire At Music Rave That Killed 36 People Caused By A Satanic Cult
December 9. 2016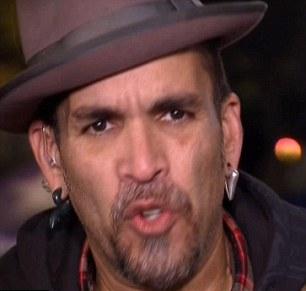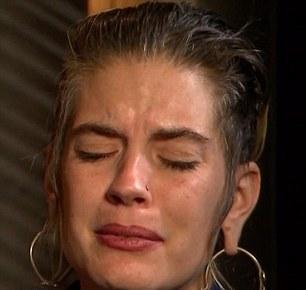 Cult leader Derick Ion Almena and wife Micah Allison
The widely reported fire in Oakland, California that resulted in the deaths of 36 people, who were attending a music rave illegally held in the warehouse called the "Ghost Ship" was the result of extreme criminal negligence by cult leader, Derick Ion Almena. He lived in the property with his wife, Micah Allison and their three children. Shelley Mack, who is a former member of Almena's cult, has come forward about the commune that was illegally housed in the city code violating warehouse at the time of the fire. She has described Almena as a violent man and "cult leader."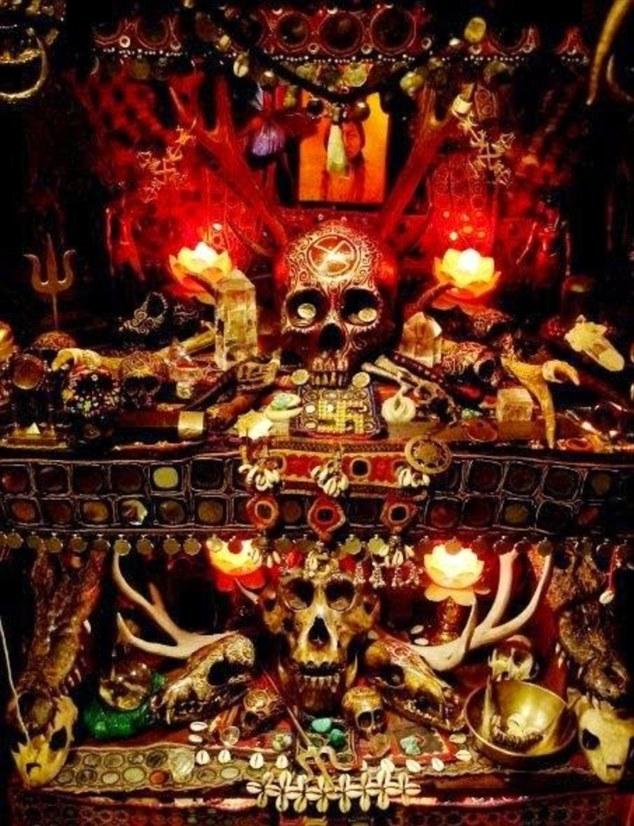 A sick satanic shrine at the warehouse present during the blaze that killed 36-people
Pictures reveal the warehouse was full of occult paraphernalia. The warehouse was a shrine to Satanism displaying skulls, pentagrams, swastikas, baphomets and the eye of horus, among other insidious items used in evil, devilish occult practices, common in sick cults. Music artists such as Beyonce, Jay Z, Kanye West, Madonna, Katy Perry and Rihanna, among others in Hollywood, use baphomets and pentagrams in their work, as they are devil worshippers who call themselves "The Illuminati" and it is having a terrible, destructive, evil influence over America (they are going to destroy America with this madness).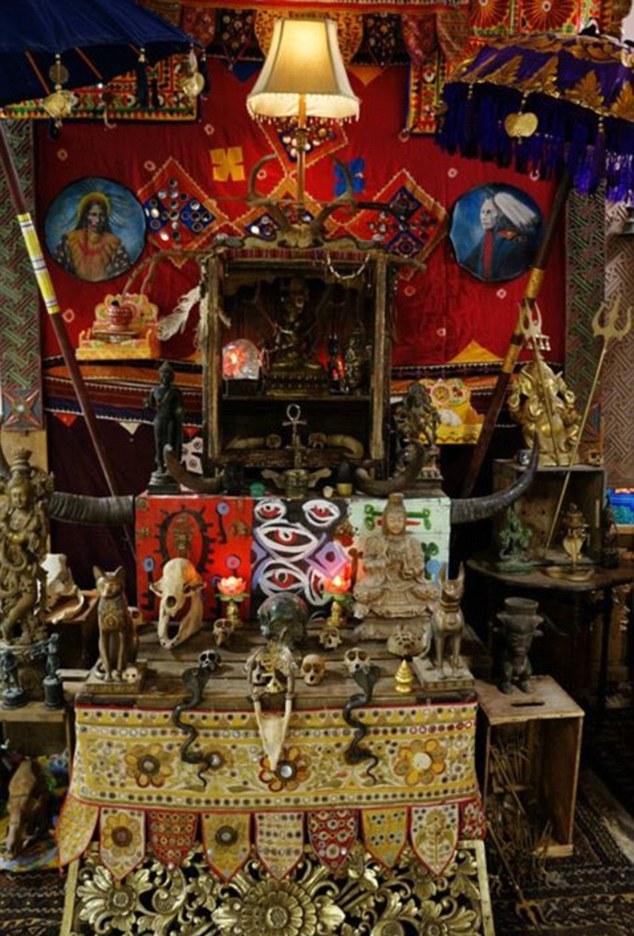 Another sick satanic shrine at the warehouse present during the blaze that killed 36-people
The Daily Mail revealed that blood was used in the warehouse in satanic rituals. Animal sacrifices were also done at the warehouse. Almena practiced mind control over his cult members. There was also rampant drug use, which is common in cults, as psychologists state it makes it easier to control members and persuade them into doing cult leaders' evil bidding. Almena is now facing criminal charges. Life in prison is warranted over the deaths that occurred as a proximate result of his criminal negligence.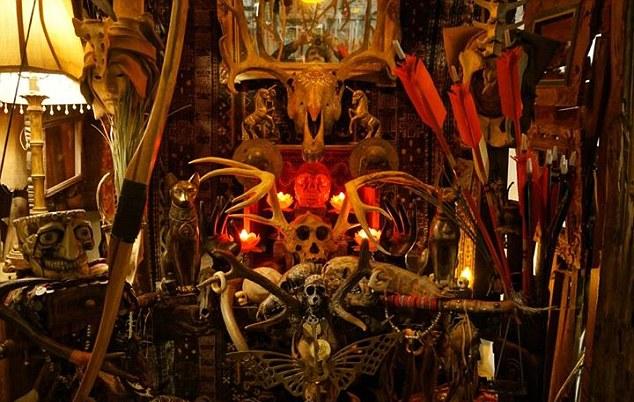 A room containing a third sick shrine at the "Ghost Ship" warehouse were 36-people died in a fire during a rave
As stated on the site previously, you cannot invite darkness and evil into your life and it not affect you in some way. In doing so you are attracting evil and calamity to your life. There exists a spiritual side to life. If you embrace the darkness, it will overwhelm and destroy you without notice. People who get into Satanism, the occults and or cults always end up regretting it, as it brings bad things upon people. I suggest anyone who is involved in the occult get out of it now before it is too late.
STORY SOURCE
EXCLUSIVE: Inside the 'cultish' world of the Oakland inferno warehouse organizer as tenants tell of mind control, threats of violence and 'bloody rituals' at the 'collective'
Derick Ion Almena, 46, leased the 'Ghost Ship' warehouse where 36 died as fire swept through it during an unlicensed party on Friday night
Now former tenants and court documents paint a picture of the sinister and controlled world inside the Oakland venue
Ex-tenant calls him 'cult leader' and says: 'It was a cult if you believed what Derick had to say.'
Almena used Hindu symbolism as part of his 'art' - although there is no evidence he was actually a member of the Eastern religion
Sinister account reveals how one of his sidekicks was accused of using 'blood' in a 'ritual'
Almena faces criminal investigation; one friend defends him and tells DailyMail.com: 'We're a family, he's a father'
Published: 16:07 EST, 7 December 2016 | Updated: 16:32 EST, 7 December 2016 - Details of the sinister and sometimes cult-like atmosphere around the 'artist' who ran the Oakland warehouse can be revealed. Derick Ion Almena was in charge of the illegal enclave, described variously as a collective or a commune, where 36 died in Friday night's devastating fire.
He is facing a criminal investigation into the lead-up to the fire, which happened in a warehouse filled with junk and where Almena was raising his three children with his wife, Micah Allison. Now details can be disclosed of the power Almena exercised over those who lived in the space he illegally rented to them, to the extent that one described him as 'a cult leader'.
Almena, who appeared on NBC's Today Show on Tuesday in a testy exchange with Matt Lauer in which he ranted about being 'sorry' but offered no explanations for the conditions in the warehouse, was accused of using threats of violence to get his way, and being able to flip from charming to threatening in a heartbeat...
RELATED ARTICLES
Obama Administration Wastes Huge Sums Of American Taxpayer Money Breaking The Law In America, Britain And Jamaica On Behalf Of Madonna's Kabbalah Center In Committing Egregious Human Rights Abuses
Madonna, Jay Z, Beyonce, Rihanna, Rita Ora And Jessie J Sued Over Copyright Infringement, Invasion Of Privacy, Commissioned Criminal Harassment And Assault Via The Kabbalah Center
Kanye West Handcuffed And Involuntarily Committed To Psych Ward After Truthfully Stating Jay Z Has Killers And Slamming Hillary Clinton In Favor Of Donald Trump
Secret Video Shows Angelina Jolie Talking About Joining The Illuminati And Making Satanic Animal Sacrifices (Video)
Wikileaks: Hillary Clinton Campaign Team Are Devil Worshippers (Video)
Katy Perry Slammed For Being A Devil Worshipper
Jay-Z, Beyonce, Rihanna And The Occult - Part 2
Jay-Z, Beyonce, Rihanna And The Occult - Part 1