Calls Go Out For Hazel E To Be Fired From 'Love And Hip Hop Hollywood' Over Slurs On Instagram
October 20. 2017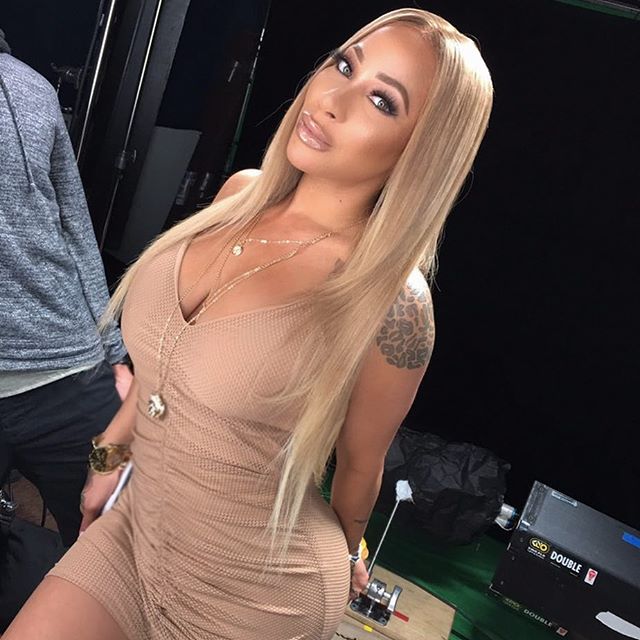 Hazel E
"Love And Hip Hop Hollywood" reality star Hazel E, real name Erica Adams. The 37-year-old former publicist got into a social networking feud on Instagram with a comedian named Jess, who claimed the reality star's boyfriend is gay. Hazel slammed Jess for being a dark-skinned black woman. Hazel stated Jess was jealous of her being a light skinned woman. Hazel E took her colorstruck behavior even further by referring to dark skinned women as "dark butts" and "monkeys." As Hazel is black, she is delusional to not realize she descends from dark skinned women and men.
The slurs continued, as Hazel slammed Jess for posing with her 5-year-old son. Hazel referred to them as nude and Jess' baby son as "gay." Hazel also slammed Jess' boyfriend as gay. Hazel's boyfriend, Rose Burgundy, decided to post a photo online of a burning rainbow flag. The rainbow flag is used by gay people. She also used the word "f****ts" in the rant.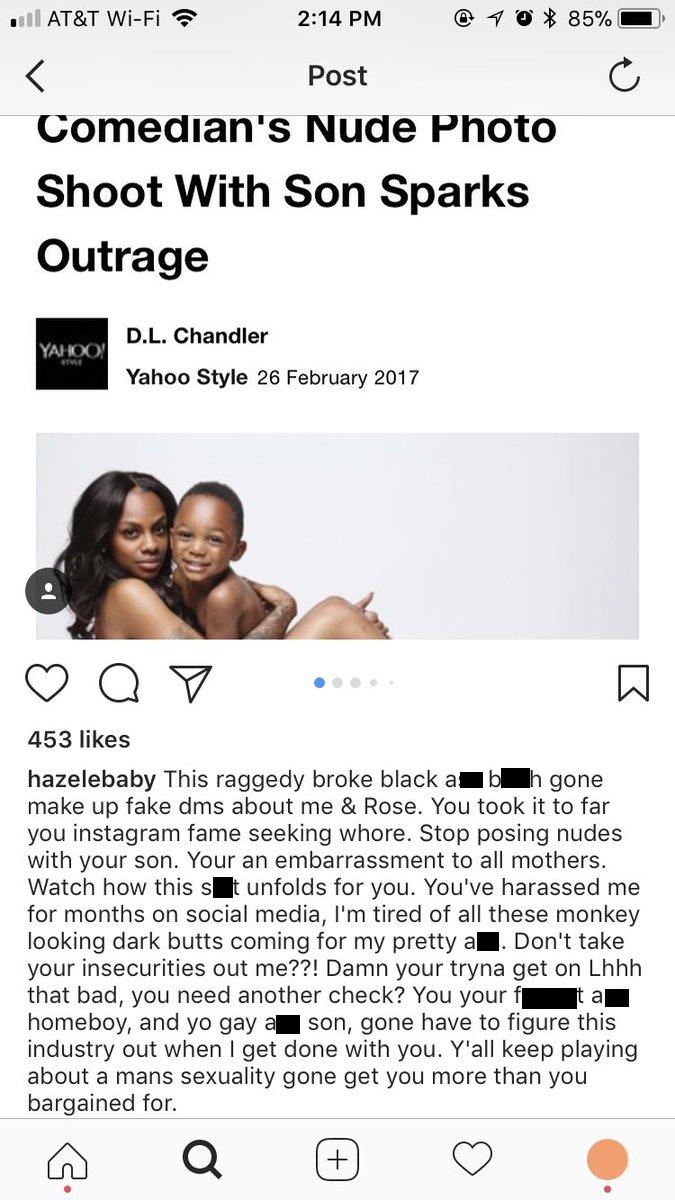 Hazel E's post on Instgram
The whole thing was so unnecessary. The public is used to reality stars engaging in publicity stunts to remain on television. However, to use slurs against others and such mean, bigoted name calling is highly inappropriate. I don't approve of any of this mean-spirited conduct. Hazel and her boyfriend are targeting people who have done them no harm. Worst of all they are verbally attacking a child. To hurt all these people who have done you no harm is not right.
As a result of Hazel's comments she has lost her deal with Shoedazzle. Hazel's contract with "Love And Hip Hop Hollywood" is also under review, as the show's owner, Mona Scott, wants her fired. Hazel brought this mess on herself. I have to wonder if she was drunk or high when she made these comments. She has bills to pay and is now facing a loss of income from two sources. She was sleeping on a friend's couch before, when she was broke. She has damaged her finances with her recent conduct, which could greatly imperil her bank account.
People can disagree in life without being disagreeable. This is not the kind of drama reality show fans enjoy. We like extensions getting pulled (but not in a brutal, violent way), revealing text messages that back up claims, shady disputes, goofy competitions and comedic jabs. We don't like hatred.
RELATED ARTICLE
Daniel 'Booby' Gibson And Safaree Embarrass Hazel E On 'Love And Hip Hop Hollywood'