Carrie Fisher Died With Cocaine And Heroin In Her System Highlighting The Hollywood Drug Epidemic That Is Now Sweeping America
June 20. 217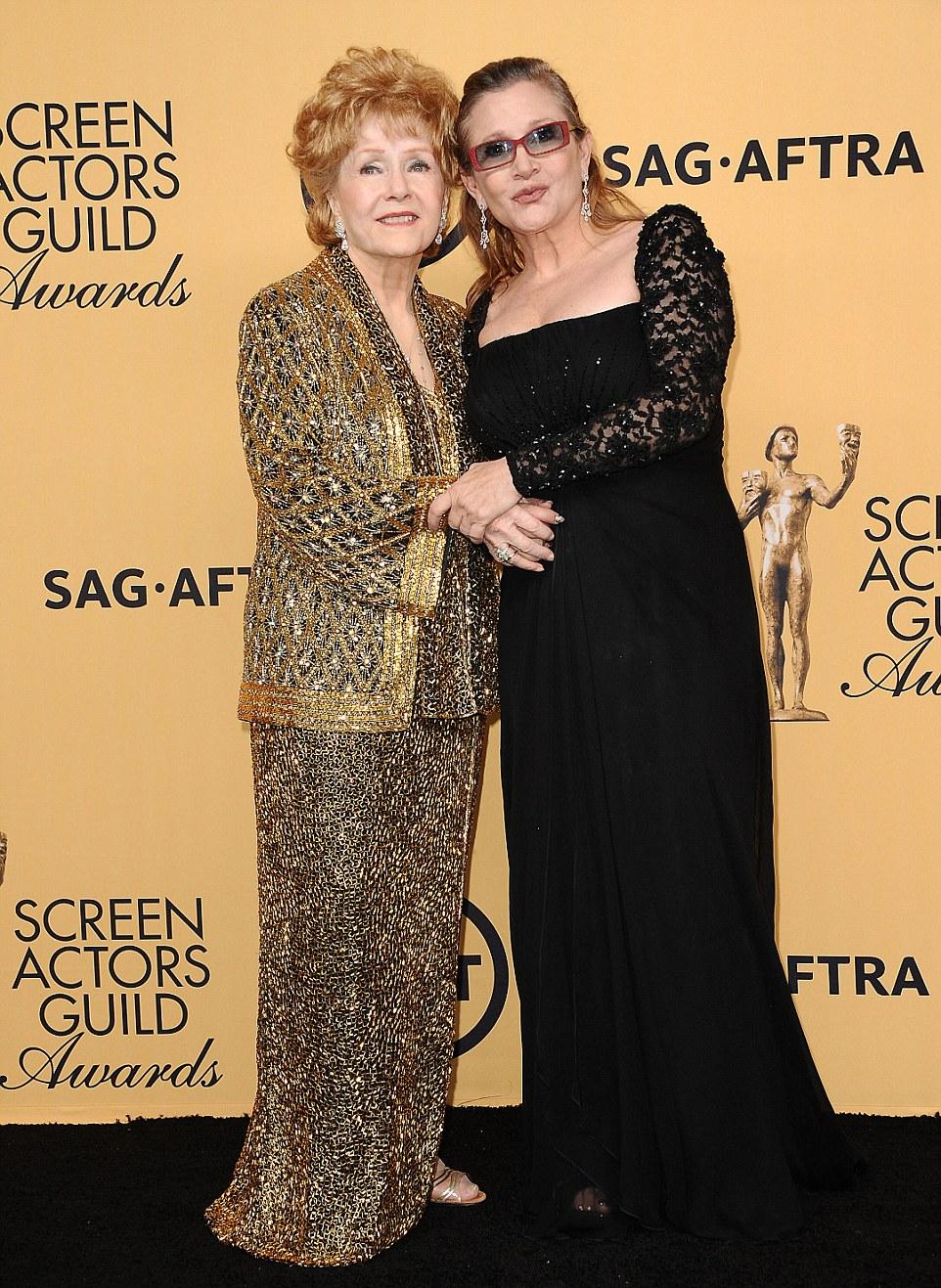 Debbie Reynolds and daughter Carrie Fisher
Hollywood actress, Carrie Fisher, died on December 27, 2017 from a heart attack. The emotional shock and trauma of the incident led to Fisher's mom, actress Debbie Reynolds, having a fatal stroke one day later. This week, the coroner's report has been released on Fisher's death.
The coroner founder Fisher, a long time drug addict, had cocaine, heroin, ecstasy, opiates and alcohol in her system when she collapsed on a flight from London, England to Los Angeles, California due to a massive heart attack. The coroner also found years of drug abuse led to atherosclerotic heart disease.
Fisher was open about her drug problems and mental illness. It caused her a great deal of distress in life. Fisher tried to discourage people from taking drugs, sharing her difficult struggles with addiction, with the hope it would help someone. It is regrettable that she fell back into drug use, as this time it cost Fisher her life. One time is all it takes. It was a perfect storm of trouble leading to Fisher's death - a long distance flight where inactivity in not standing up enough can cause blood circulation issues involving the heart, alcoholic beverage in her system, as well as cocaine, heroin, ecstasy and opiates at some point close to the cardiac event occurring.
The drug epidemic continues to sweep Hollywood, claiming the lives of many celebrities. It is being replicated throughout America, as there has been an alarming surge in drug use over the past few years, unlike anything the nation has seen since the 1980s. Even rural parts of America are being plagued by drug overdoses.
The government needs to do something to clamp down on the problem and to stop impressionable youth from getting involved in drug use as well. There is a pop culture push among young stars to promote drug use as cool and it is not in any measure. There has been a proliferation of songs promoting cocaine and ecstasy use, as well as the abuse of prescription drugs. It needs to stop, as it is tempting impressionable youth into trying deadly drugs and developing addiction issues.
STORY SOURCE
Carrie Fisher's autopsy reveals cocktail of drugs, including cocaine, opiates and ecstasy
A Los Angeles County coroner's report released on Monday revealed a mixture of drugs that were in actress Carrie Fisher's system when she went into cardiac arrest on an L.A.-bound flight and later died. Fisher's toxicology review found evidence of cocaine, methadone, MDMA (better known as ecstasy), alcohol and opiates when she was rushed to Ronald Reagan UCLA Hospital on Dec. 23, a toxicology report showed.
The test results "suggests there was an exposure to heroin, but that the dose and time of exposure cannot be pinpointed." Therefore we cannot establish the significance of heroin regarding the cause of death in this case." The tests revealed that the cocaine would have been consumed within the previous 72 hours, according to the autopsy...
RELATED ARTICLE
Debbie Reynolds And Her Daughter Carrie Fisher Die One Day A Part