Chief Keef Fan Page Running An Investment Scam On Instagram
July 24. 2015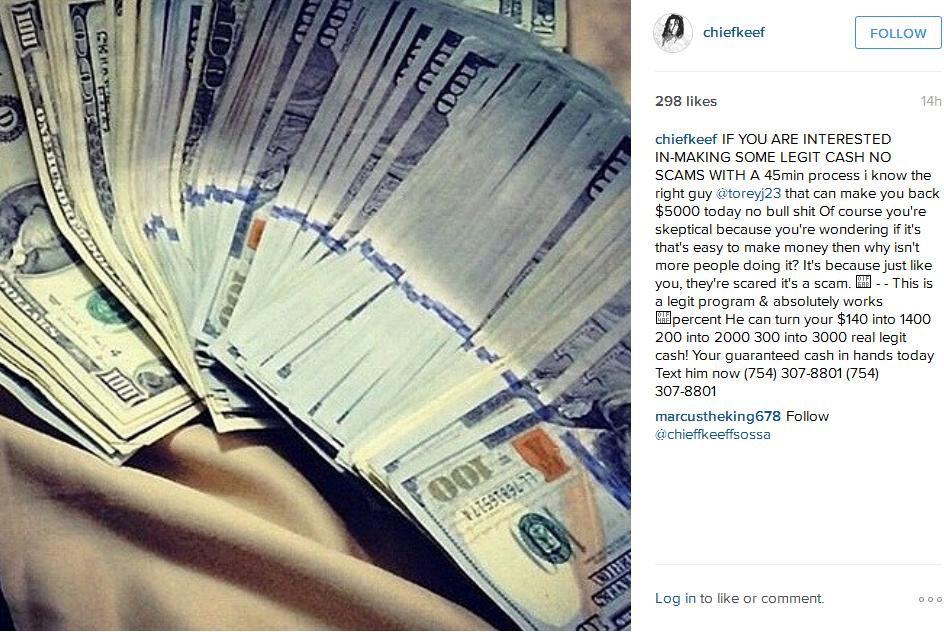 Chief Keef Instagram post
Chicago rapper and gang member, Chief Keef, real name Keith Cozart, is being impersonated on Instagram by a fan site telling its 142,000 followers they can make money fast by sending him their cash. Some have been duped into thinking it is Chief Keef. The promised rate of return for one's investment is highly suspect. It has the appearance of an investment scam.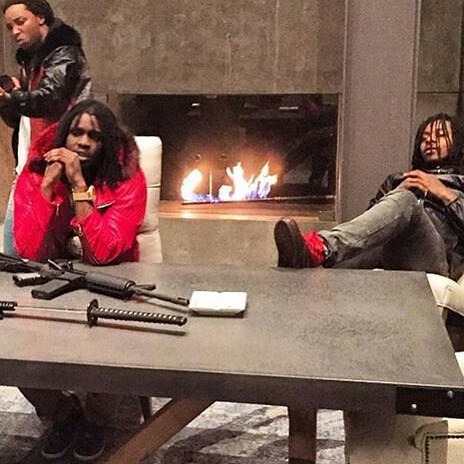 Chief Keef (seated left) and fellow rapper Capo (seated right). Capo was recently shot to death in an act of gang violence that also left a 1-year-old baby dead.
Said page needs to be careful regarding this behavior, because in the event people send money and do not receive the promised returns on their investment, they will report it to the authorities and that could lead to serious legal trouble, including prison time for all involved in not delivering what was promised. And these things can be traced over the internet.
RELATED ARTICLES
Chief Keef's Rapper Capo And A 1-Year-Old Baby Killed In Chicago