Chris Brown And Rihanna Spent New Years In Bed Rubbing It In Karrueche Tran's Face (Photo)
January 1. 2013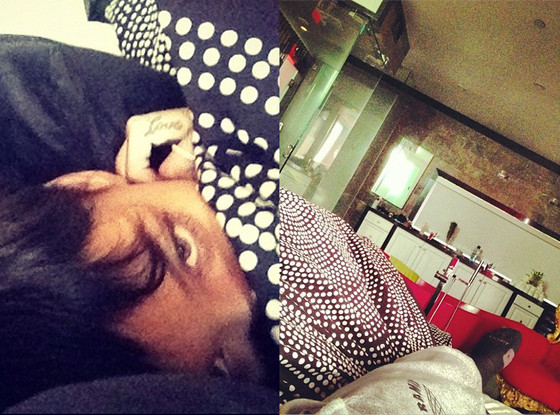 Rihanna's

forehead fivehead (left) and Chris Brown's foot (right). You're in Africa, not Antarctica, Chris, why do you have your socks on in bed. Do your dry, dusty, crusty feet need lotion. Tell forehead to go get you some lotion. For the record, there's nothing wrong with wearing socks in bed, but since it's those two, of course I'm going to say something. Furthermore, if they were fornicating, why are they fully clothed (Instagram fail). Still, please keep your clothes on.

I spent New Years in bed by myself sleeping like it was going out of style, after doing too much computer and paper work and deciding to forgo a party my family went to, where coincidentally a fight nearly broke out, due to a married man trying to dance with a family friend, necessitating my cousins to play referee when his ticked off wife flipped out (sorry, I'm not getting my butt kicked for anybody and knowing how those things go, they always blame the cute innocent one LOL).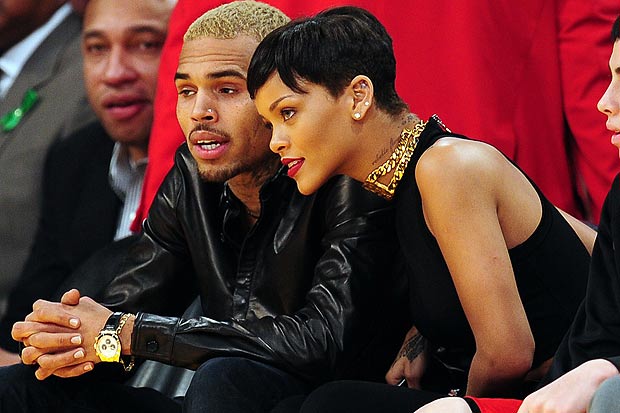 Chris Brown and Rihanna
However, Chris Brown and Rihanna, spent New Years in bed doing other things and since they can't do anything without posting it online, uploaded a photo of it to Instagram. Rihanna relishes doing anything that will get under the skin of her rival, Brown's other girlfriend, Karrueche Tran.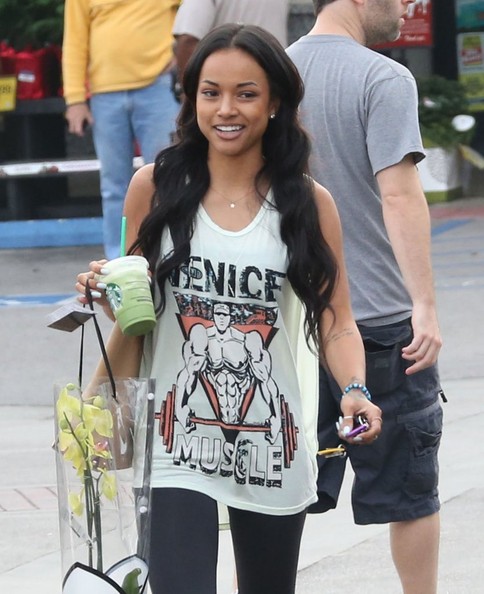 Karrueche Tran
Promiscuous Rihanna, who finally gave married Jay-Z penis a break, attached a message to the photo to spit in Tran's face, as it stated, "Good morning! Still haven't slept lol #hello2013." Not a good idea provoking Tran, as she will one up her when Brown inevitably returns to her when Rihanna is away.
RELATED ARTICLES
Rihanna's Drastic Response To Chris Brown Having Sex With French Reality Star Ayem Nour
Chris Brown Meets Up With Karrueche Tran In Paris After Leaving Rihanna Who Is Now Angry
Chris Brown And Rihanna Are Back Together
Rihanna And Chris Brown's Dueling Interviews
More On The Chris Brown Assault On Rihanna
TMZ Confirms Karrueche Tran Is Staying With Chris Brown For The Fame And Money