Chris Brown And Rihanna Wanted To Marry Each Other Until Domestic Violence Incident Resulting In His Arrest
June 10. 2017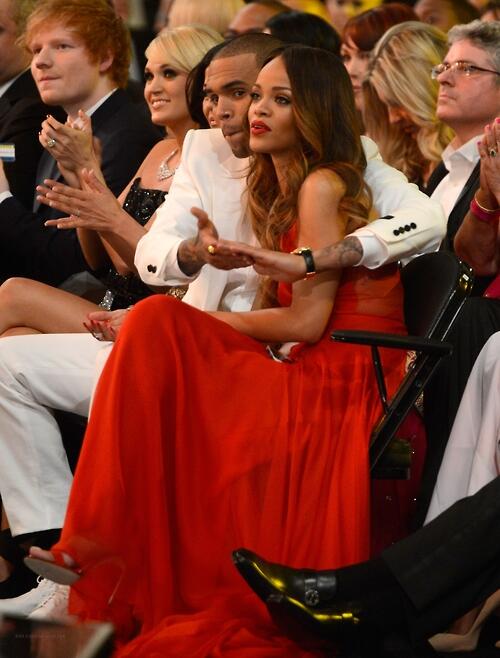 Chris Brown and Rihanna
Chris Brown's new documentary "Chris Brown: Welcome To My Life" has been panned by critics and many people on social networking, as it unapologetically rehashes his negative past. In the documentary, Brown, 28, recounts the 2009 domestic violence incident that resulted in his arrest for beating ex-girlfriend, Rihanna, 29. Both Brown and Rihanna, who is also an entertainer, come from domestic violence homes, where their fathers would beat their mothers.
Brown stated he and Rihanna had physically attacked each other in the past, with each initiating violent incidents. This has been confirmed by music industry members, including singer Ne-Yo. However, up until the 2009 arrest, Brown revealed he and Rihanna wanted to marry each other and he thought about proposing.
The 2009 incident was spurred by Rihanna inquiring about a former co-worker of Brown's that he had a sexual relationship with, but had not acknowledged. Rihanna demanded to know if Brown was cheating with the woman at that time and he said no. However, he told her they had sex in the past. The argument started after the woman came up to Brown at Clive Davis' pre-Grammy party in Los Angeles. Her presence made Rihanna upset.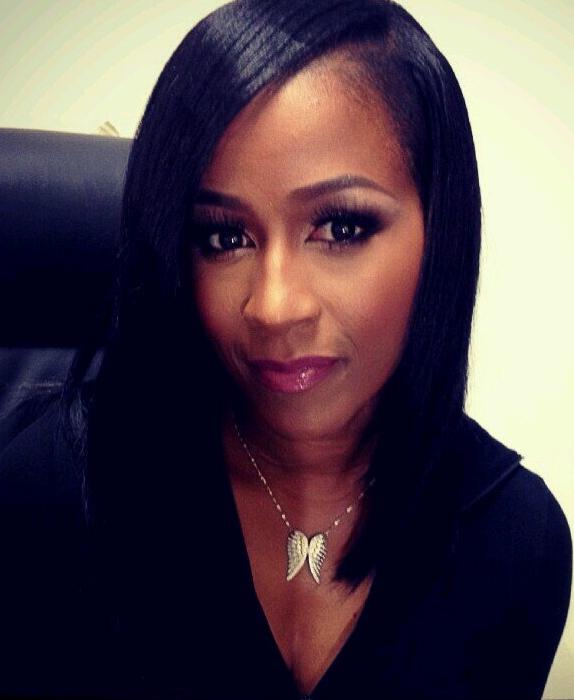 Tina Davis
It resulted in Rihanna angrily questioning Brown about the woman. Brown became enraged at what Rihanna was saying and doing while in the car during the argument. It is believed the woman is his former manager, Tina Davis, who is 48-years old. For years people have stated she was having sex with an underage Brown, whom she began managing at age 15, while she was 35.
Rihanna is a hypocrite for demanding Brown not cheat with Davis, whom she felt threatened by, as she had a twisted hold over Chris, due to his career, acting like a mother figure and according to reports his sex partner as well. Rihanna did the exact same thing with mentor Jay Z in repeatedly having sex with him for career favors, even while he's been married to singer Beyonce.
Rihanna deems Jay Z ugly and treats it like a sex worker with a man she sleeps with for money (career favors). However, Rihanna feared Brown had actually developed feelings for his manager. In short, Rihanna was jealous. Tina Davis had Brown's head so messed up and confused, he thought he was in love with her too, though she was exploiting and victimizing him for years, while his unsuspecting mother, Joyce, trusted her to have Chris live in her home. It was a very unhealthy and unlawful relationship. In the end, Brown never wanted to leave a relationship so badly, as he did with Tina Davis.
RELATED ARTICLES
Chris Brown's Former Manager Tina Davis Vindictively Holding On To His New Music In Violation Of The Law Because He Left Her
Chris Brown Slams Former Exploitative Manager Tina Davis Accusing Her Of Sabotaging His Forthcoming CD With Leaks
Singers Bobby Brown And Chris Brown Have Many Destructive Similarities