Chris Brown And The Migos In Confrontation At The BET Awards Over Karrueche Tran And They Square Up Against Joe Budden As Well (Videos)
June 26. 2017
For the past few weeks the Judiciary Report has written of Chris Brown's anger towards former friend, Quavo, of the rap group the Migos, over him dating his ex-girlfriend, Karrueche Tran (Chris Brown Feels Angered And Betrayed By Member Of Migos Rap Group Quavo For Secretly Dating His Ex-Girlfriend Karrueche Tran and Karrueche Tran Wins Second Emmy Award For Online Series And Continues To Push For Restraining Order Against Chris Brown). The site warned Tran has a restraining order against Brown, but Quavo does not, making it easy for Brown to angrily approach him to fight.
Yesterday, after the BET Awards show in Los Angeles, Brown and the Migos nearly came to blows off stage twice at an after party. Videos have been released of the Migos and Brown in confrontations that nearly turned very violent. In one video the Migos and Brown's team made contact in a parking lot. One of Brown's friends shoved Quavo. Then, members of Quavo's entourage began shoving Brown's team as well, while Chris was held back from fighting for legal reasons.
In a second video, Brown was being held back in another area outside the venue, while waiting for the Migos to pass him to exit the venue. Brown was waiting with the intent of beating Quavo, but police and one of his friends held him back. Tran attended the awards show, but was not seen in the chaotic videos at the after party. BET did manage to keep the two apart at the awards show to satisfy the terms of the restraining order Tran obtained against Brown.
As stated previously on the site, prior to their confrontation yesterday, Brown is enraged at the thought of Quavo dating and having sex with Tran. Brown is still possessive of her. Brown deems Quavo's conduct a betrayal, as he helped the Migos become rich and famous, by collaborating with them and using his platform to promote them.
Brown does have a right to feel a way about it, as he saw the Migos as brothers. Now he is of the view Quavo is trying to become him in dating his ex-girlfriend and following a similar music path to fame that he enabled. He has not been taking it well and the confrontation that occurred after the awards show is only the tip of the iceberg.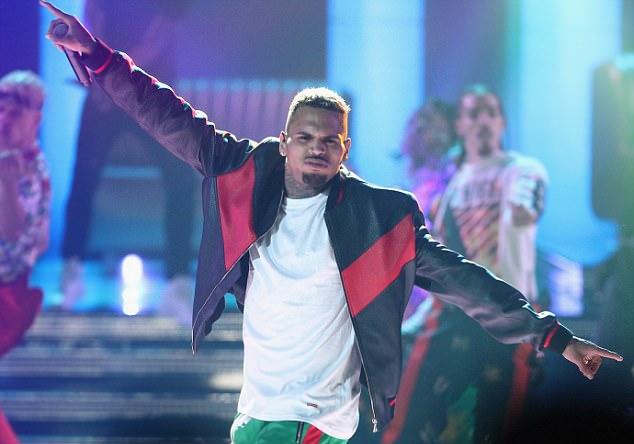 Chris Brown
In other Migos news, yesterday the group nearly got into another fight. The group was interviewed by DJ Akademiks and rapper Joe Budden for their Complex show "Everyday Struggle." Akademiks didn't understand what Migos member Takeoff was saying, either due to the noise as he claims or his strong southern drawl and speech laden with lingo. Some viewers did not understand him either.
Therefore, Akademiks asked Takeoff asked him to repeat himself...three times. Takeoff began losing his temper at the question, regarding why he was left off the band's top hit and what he was saying. The video has people in hysterics on social networking sites such as Twitter.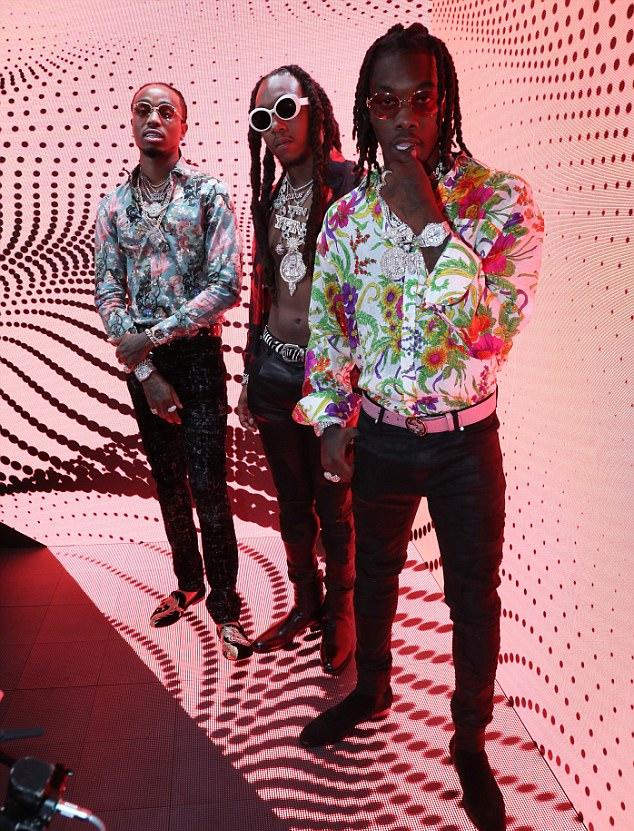 The Migos
In trying to end things on a positive note, Akademiks complimented the Migos, which seemed to calm things down. However, Budden, who is not a fan of the group, threw his mic down and walked off while the interview was still being recorded. This prompted the Migos to stand up in an adversarial manner, with many believing they were going to attack Budden.
The three Migos (like the movie "The Three Amigos") squared up to fight Budden, but Akademiks jumped in front of them and tried to calm things down. Budden complained the Migos looked too feminine in their outfits, which were joked about on social networking. He stated he couldn't stand them.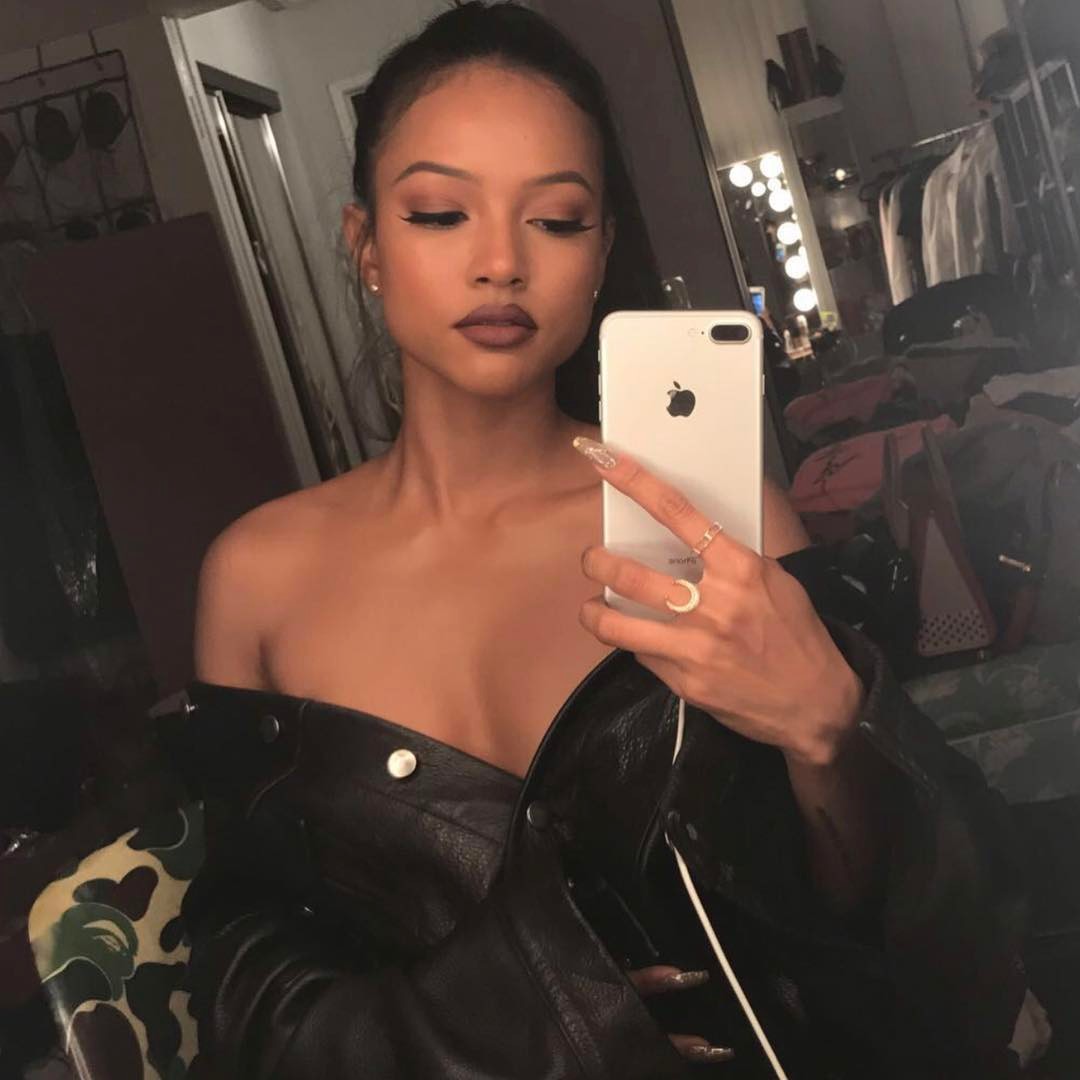 Karrueche Tran
Budden stated of the Migos after the incident, "They was just a little too sassy for me that's all." Budden is also known to dislike what is known as "mumble rap" which is a style of music that features rappers speaking their verses in a manner that is difficult to understand and to some unintelligible.
Social networking had a field day teasing the Migos about not only nearly getting into a fight with Brown, but Budden as well. One thing you can rely on with Twitter, when something happens, there will be videos and screen caps hilariously poking fun at everyone: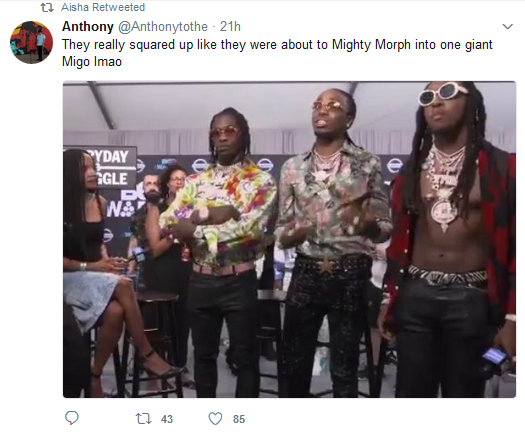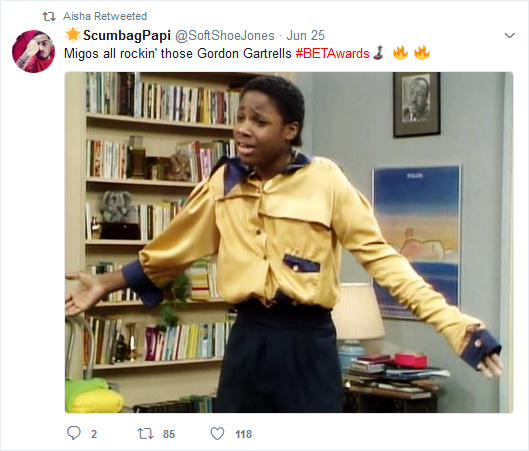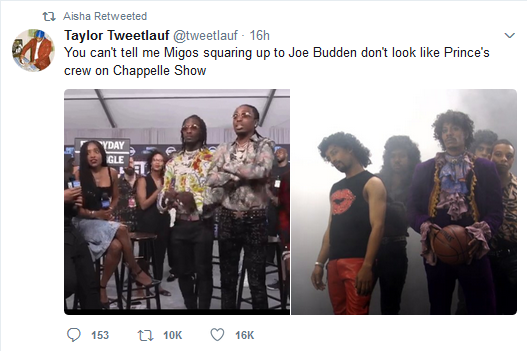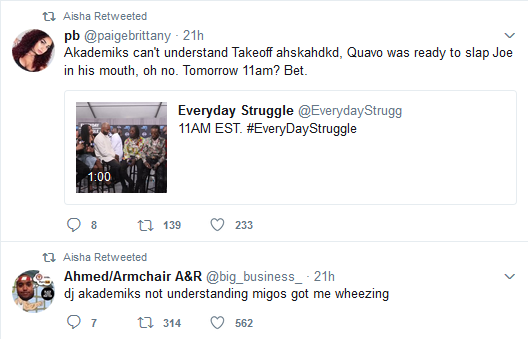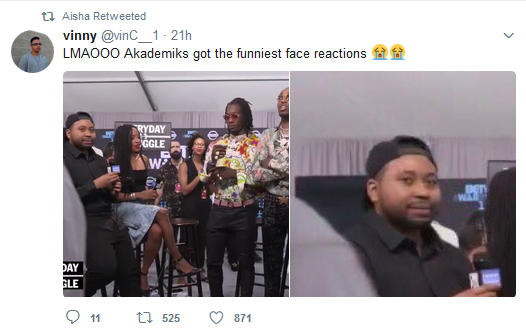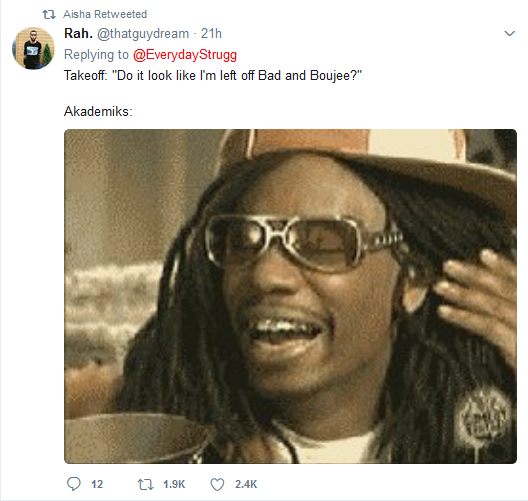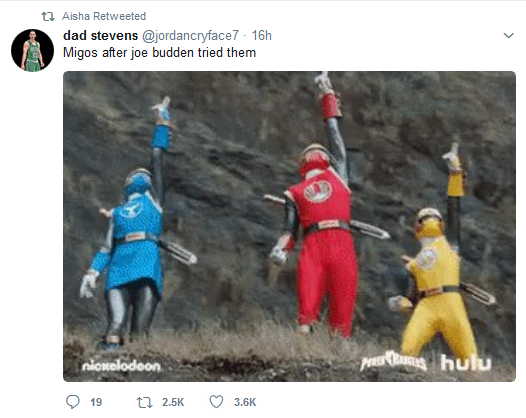 Side Bar: exactly who dressed the Migos for the BET Awards. They were looking all sorts of flowery (LOL). I'm just teasing.
RELATED ARTICLES
Chris Brown Feels Angered And Betrayed By Member Of Migos Rap Group Quavo For Secretly Dating His Ex-Girlfriend Karrueche Tran (Video)
Chris Brown Seeks Revenge Against Karrueche Tran For Dating His Friend Quavo And Wants To Go After Her Famous Pal To Get Back At Her
Karrueche Tran Wins Second Emmy Award For Online Series And Continues To Push For Restraining Order Against Chris Brown
Chris Brown Was Taking Shots At Quavo In Previous Instagram Post Before News Broke He Has Been Dating Karrueche Tran
Karrueche Tran And The Migos Rapper Quavo Go Public Right In Chris Brown's Face