Chris Brown Calls Karrueche Tran 'My Girl' Leaving Rihanna In The Shade After She Called Him 'My Baby'
December 5. 2012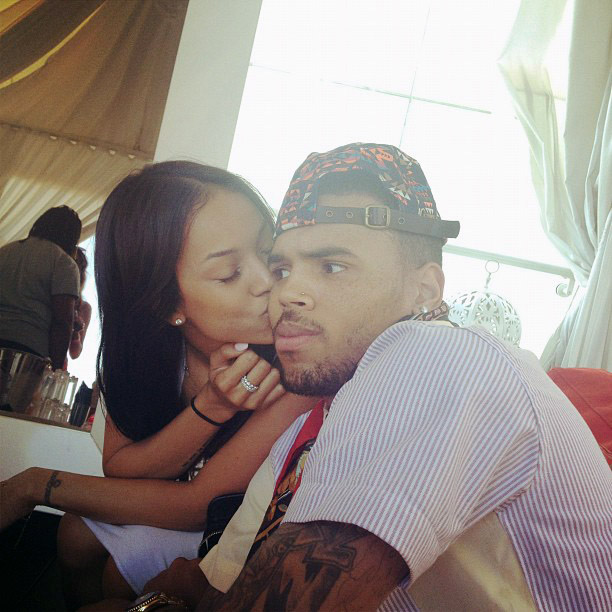 Karrueche Tran and Chris Brown
This Rihanna, Chris Brown and Karrueche Tran love triangle is getting embarrassing (again). Rihanna referred to Brown online as "My Baby." Then days later Brown embarrasses her by giving an online shout out to his other girlfriend, whom Rihanna hates, calling Karrueche Tran "My Girl" on Instagram (hahaha). Karrueche 3, Rihanna 0.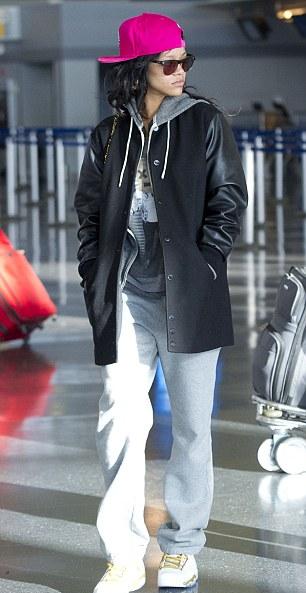 Rihanna
The signs are there Brown is in love with Karrueche, but Rihanna is lying to herself. She is also setting herself up for a fall. He is going to keep letting her down where Tran is concerned, yet she is going to bat for him online, only to be left with egg on her face.
STORY SOURCE
Exclusive: Chris Brown, Karrueche Tran Back Together Again?
Posted on December 5th, 2012 at 6:30 am - Are Chris Brown and his ex-girlfriend Karrueche Tran back together again? Karrueche was photographed on Sunday grocery shopping at Vons, but some 6,000 miles away, Brown was on Instagram writing about her.
Posting a picture of himself smoking cannabis in Amsterdam, Brown tagged Karrueche Instagram handled and referenced her as "my girl." Several of his followers began asking him if he was back with his ex, but Brown declined to respond before eventually deleting the post...
RELATED ARTICLES
New Photo Reveals Cheating Chris Brown Left The Club With Two Blondes Leading Him To Snatch $500 iPhone To Prevent The Photo Going Online
After Chris Brown Snatches iPhone From Woman He Made Cry She And Her Friends Speak To The Police (Video)
Chris Brown In Trouble With The Law Again For Stealing $500 iPhone In Miami
Boycott Rihanna And Kabbalah For Violating The Constitution And Copyright Act
Karrueche Tran Goes To Chris Brown Fashion Event With No Rihanna In Sight
Chris Brown Has Betrayed Rihanna In Trying To Have Sex With Her Friends And Enemies
Rihanna's Rip Off Movie Battleship Is Pronounced The Biggest Bomb Of 2012
Rihanna's Rip Off Movie Battleship Bombs Badly As Judiciary Report Boycott Is Successful
Rihanna And Madonna's Kabbalah Committed Copyright Infringement In Stealing The Film Battleship