Chris Brown's Ex-Girlfriend Karrueche Tran Gives Friendly Welcome To Football Player On Instagram With The Singer Watching
All Of Chris Brown's Social Networking Notifications Lit Up Like A Christmas Tree (LOL)
January 28. 2016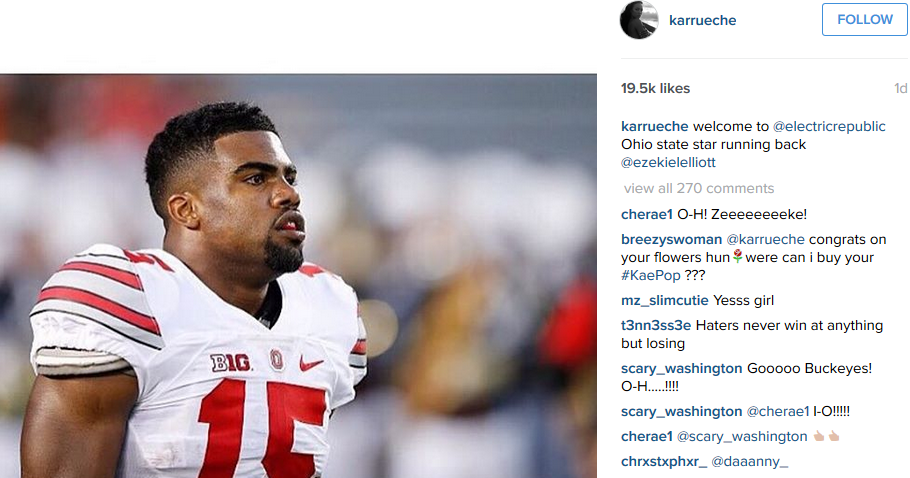 Karrueche Tran's Instagram post
Karrueche Tran, the ex-girlfriend of singer, Chris Brown, who is still in love with her but split up over his cheating with a woman in their circle, recently gave a friendly online welcome to Ohio State college football player, Ezekiel Elliot, as he has joined one of the agencies she is signed to, Electric Republic.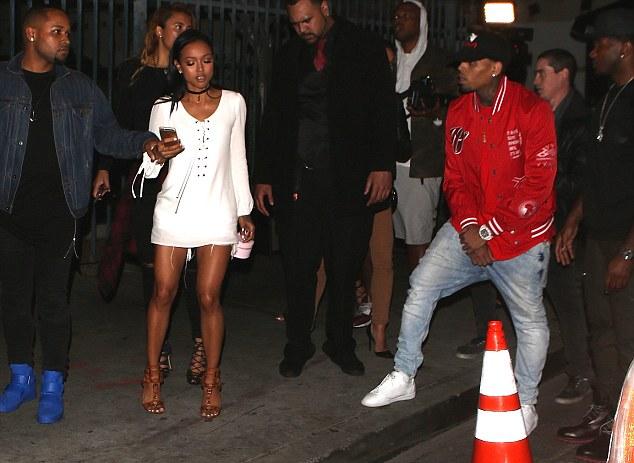 Chris Brown to Karrueche: who is Ezekiel?!
When I saw the post of Tran's friendly comment to Ezekiel, being a blogger and instigator I thought to myself, "If I write about this the right way, I wonder which one of his legs Chris will break first (LOL)." I'm just kidding. Play nice everyone. No need for broken bones.
RELATED ARTICLES
Chris Brown Has Upset Some Fans With An Album Named After His Toddler Daughter Royalty As It Contains Sexually Explicit Lyrics, Drug References And A Diss Track About Ex-Girlfriend Karrueche Tran
What Caused Chris Brown To Compliment Ex-Girlfriend Karrueche Tran In One Song Then Diss Her In Another
Chris Brown's Sex Addiction Cost Him His Girlfriend Karrueche Tran And Has Gotten Him Into Legal Trouble