Chris Brown Facing Weak Second Week Sales Of His 'Heartbreak On A Full Moon' In The First Flop Of His Career
November 8. 2017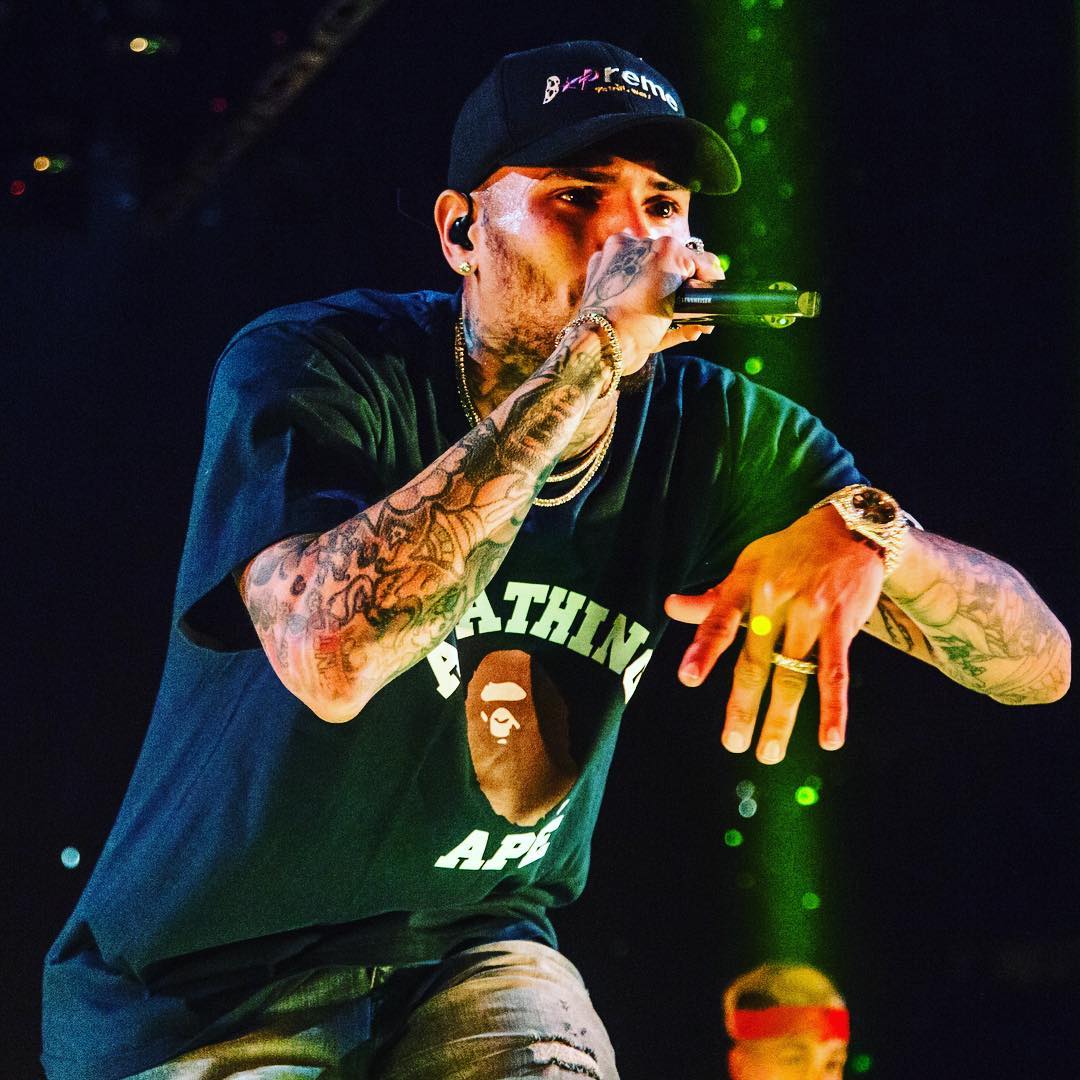 Chris Brown
R&B singer Chris Brown is facing the first real flop of his music career. The first week sales for his eighth studio album "Heartbreak On A Full Moon" were stymied by being released midweek, benefiting from only 3-days of sales. Brown's first week numbers were 68,000 and only 25,000 of that figure were actually purchased. 43,000 units were added to the tally based on streaming, which represents no copies purchased. Streaming continues to hurt sales in the industry, but is viewed as a method of gaining modest revenue from companies specializing in said format, to help offset massive piracy losses.
Based on 62% of sales projections current in at the Hits Daily Double website, Brown has only shifted 25,000 copies of "Heartbreak On A Full Moon" in week two, which includes streaming. The album is on track to place at number four in week two, down one spot from last week. This makes "Heartbreak On A Full Moon" Brown's worse performing album to date. Brown's second week numbers are currently not enough to constitute a hit album.
This will unquestionably impact his career, in a blow Sony did not see coming, having shipped 500,000 copies (gold) to outlets, but selling 50,000 actual copies. The album also has no hit single generating buzz online. The album singles "Pills & Automobiles" and "Questions" have not charted or sold well. Brown's predecessor "Royalty" sold 184,000 units in one week upon its debut, with only 22,000 copies being attributed to the inclusion of streaming.
Throughout all the controversies in his career, Brown's sales remained strong. Sony continued to support him for this reason, as he was making the label money. Now with no hit album or single, Sony will be reluctant to give Brown sizeable advances for his next planned project. Due to Brown's history of domestic violence, women's groups will be pleased with his sales decline. However, his fans will not be happy.
RELATED ARTICLE
Chris Brown's New Album 'Heartbreak On A Full Moon' Flops With Weak Opening Sales