Chris Brown's 'Fine China' Song And Video Debuts Complimenting Karrueche Tran Right In Rihanna's Face
April 1. 2013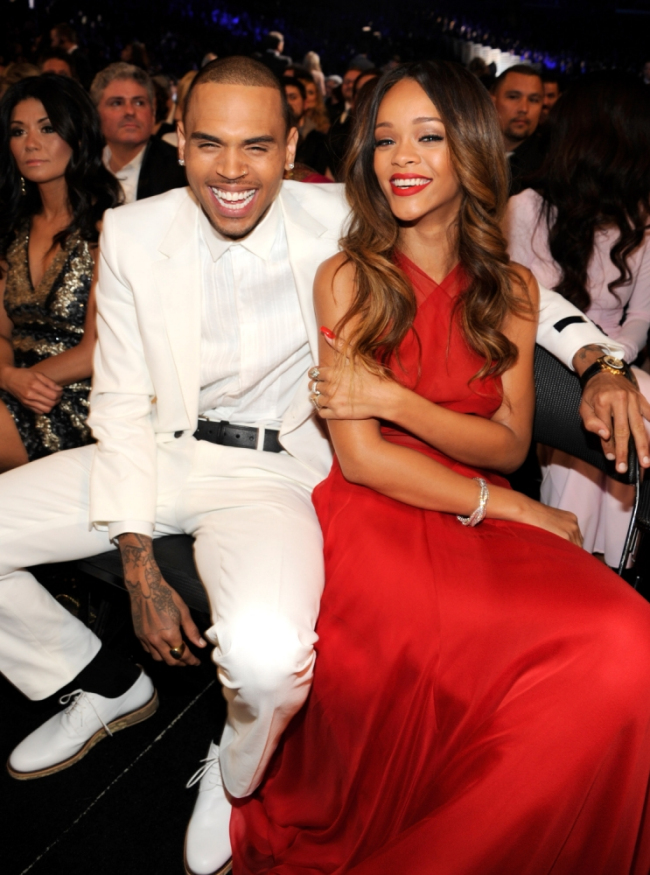 Chris Brown and Rihanna
Chris Brown debuted his "Fine China" song and music video today. Not only does Brown sound like Michael Jackson on the track, he is imitating the late singer as well via his dance moves in the low budget video. Forget about the Michael Jackson impersonation, where is the Karrueche Tran impersonator, as in the girl shown filming a video with him who looks an awful lot like his aforementioned Asian and black ex-girlfriend.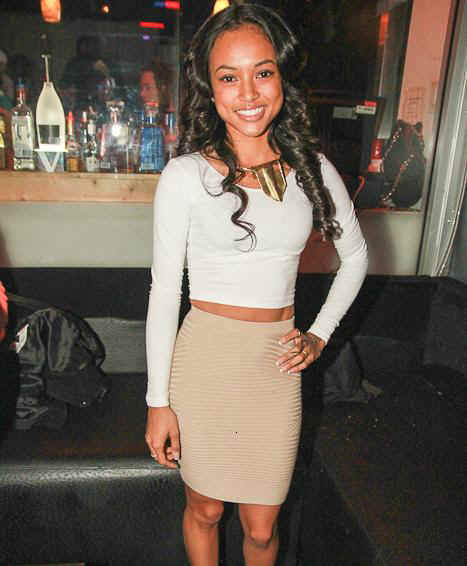 Karrueche Tran
Paparazzi sold the shots to publications who stated the Karrueche Tran look alike appears in a video entitled "Fina China." Was Rihanna upset and the footage yanked or did someone get their wires crossed. Either way, it's still a diss to Rihanna, as the lyrics to "Fine China" are of a man in love singing about a woman he has feelings for. "The Rihanna Navy" *cough* more like dinghy, will not be pleased.
They post the meanest things to her on Instagram and Twitter. She didn't do anything to them or Rihanna, who she has publicly complimented. However, Rihanna keeps publicly insulting her. She dated Brown when Rihanna dropped him for a time. You can't be mad at someone for moving on with their life. He found love with someone else.
"Fine China" by Chris Brown
Baby does he do it for ya
When heís finish does he step back and adore ya
I just gotta know
Cause ya time is money
And I wonít let him waste it
Oh no noooo
Baby just go with it
Cause when your with me
I canít explain it
Itís just different
We can take it slow
Or act like your my girl letís skip the physics
Chorus: Heís so replaceable
Your worth the chase
Itís alright im not dangerous
When youre mine ill be generous
Youre irreplaceable
Uncollectable Just like fine china
2nd Verse: Favorite
Your my favorite
Itís like all the girls around me, donít have faces
And they say it goes
Life if just a game but im not playing
Heís so replaceable Your worth the chase
Your good enough
Itís alright im not dangerous
When youre mine ill be generous
Youre irreplaceable
Uncollectable Just like fine china
3rd Verse: Took me awhile to find your love
Aint no amount of time in this world
Give me a lot of just love Daily baby, daily
Are you sure?
Are you ready I know your heart been telling you,
you been wrong for me
But im not, noo
Chorus:
Itís alright im not dangerous
When youre mine ill be generous
Youre irreplaceable
Uncollectable
Just like fine china
RELATED ARTICLES
Report: Chris Brown Shoots Video With Karrueche Tran Look Alike
While Rihanna's On Tour Karrueche Tran Is Posting Pictures To Show Chris Brown What He Is Missing
Jennifer Lopez Cozies Up To Chris Brown In The Studio While Rihanna Is Away On Tour