Chris Brown Gets Special Treatment From Prosecutor And Is Off The Hook In Phone Snatching Case
December 3. 2012
Chris Brown and another of his poses
Convicted felon and chick batterer, Chris Brown, is off the hook in a Miami phone snatching case. A promiscuous Brown, was leaving a Miami night club with two women, to engage in a threesome behind the back of one of his girlfriend's Rihanna. A woman and her two friends saw Brown exit the club with the groupies, whipped out her $500 iPhone and began snapping pics of the incident on the sidewalk.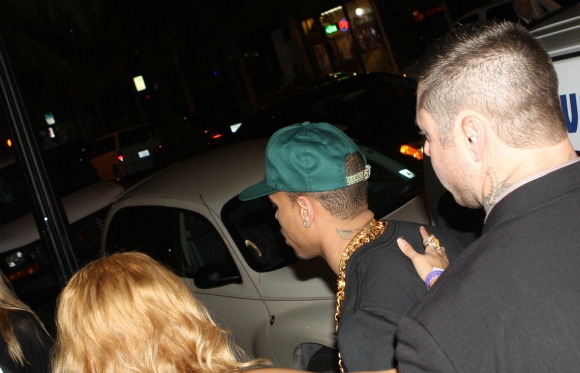 Chris Brown leaving the club with two women in February 2012, precipitating the phone theft to hide his wild sexual behavior
Brown became enraged, started cursing at her in a misogynistic manner via calling her the b-word, then snatched the pricey iPhone and sped off. Brown crudely expressed his concern the woman would put the photos on the internet, upsetting his primary beating target, phony singer Rihanna, while his other chick, Karrueche Tran waited at home.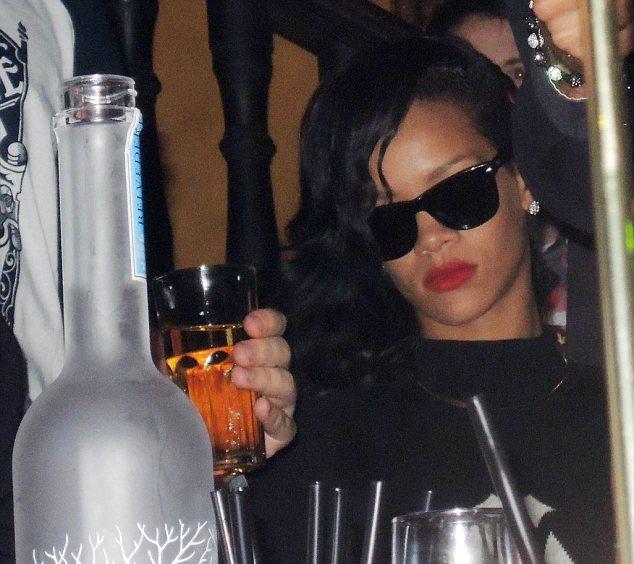 Rihanna rushed to be with Brown on tour in Europe as he had been having sex with groupies
By right Brown, who is currently on probation for beating Rihanna senseless after she hit him in a 2009 incident, after a Grammy party, should be incarcerated. The prosecutor's cop out is Brown returned the phone after he broke the law in stealing the pricey product. It should be noted, Brown only returned the phone when the young woman contacted the police and went public with his unlawful behavior.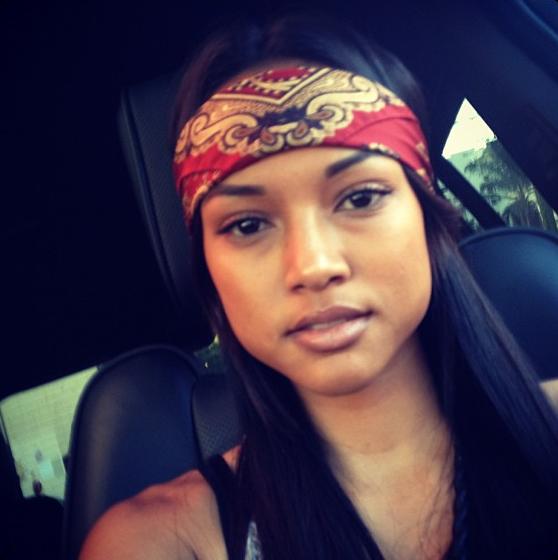 Karrueche Tran
It is clear to anyone that he violated his probation, one of several incidents, but due to the double standard in the legal system, he was allowed to get away with criminal conduct the average citizen would have been locked up for. Hence his continued bad behavior.
RELATED ARTICLES
New Photo Reveals Cheating Chris Brown Left The Club With Two Blondes Leading Him To Snatch $500 iPhone To Prevent The Photo Going Online
After Chris Brown Snatches iPhone From Woman He Made Cry She And Her Friends Speak To The Police (Video)
Chris Brown In Trouble With The Law Again For Stealing $500 iPhone In Miami
Boycott Rihanna And Kabbalah For Violating The Constitution And Copyright Act
Karrueche Tran Goes To Chris Brown Fashion Event With No Rihanna In Sight
Chris Brown Has Betrayed Rihanna In Trying To Have Sex With Her Friends And Enemies
Rihanna's Rip Off Movie Battleship Is Pronounced The Biggest Bomb Of 2012
Rihanna's Rip Off Movie Battleship Bombs Badly As Judiciary Report Boycott Is Successful
Rihanna And Madonna's Kabbalah Committed Copyright Infringement In Stealing The Film Battleship