Chris Brown Given The Keys To The City In Cyprus
July 30. 2015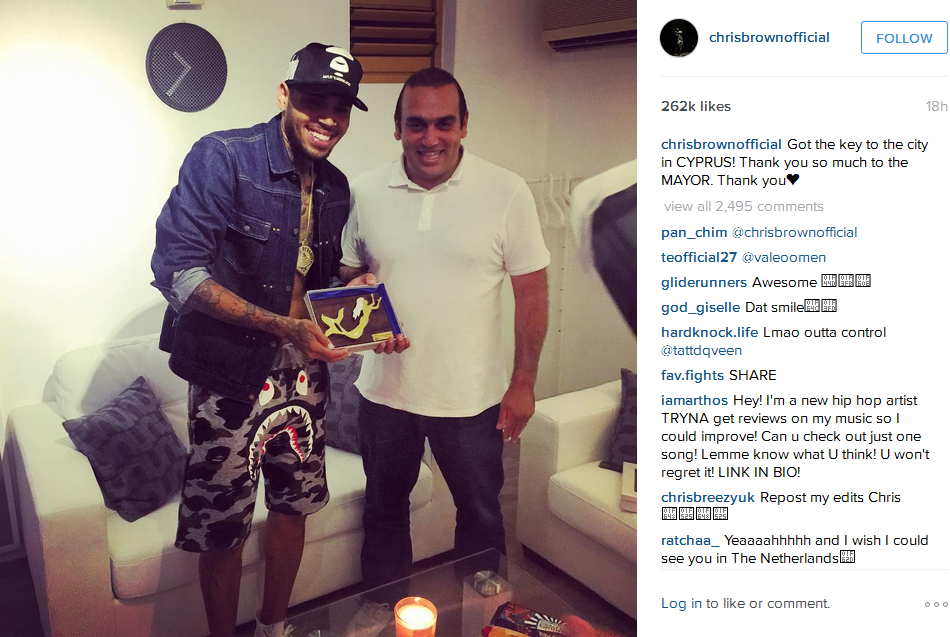 Chris Brown (left) and the Mayor of Cyprus
The Mayor of Cyprus, presented R&B singer, Chris Brown, with the keys to the city during his world tour. Brown, who flashed a big smile, was very pleased to receive the gift and posted a photo of it to his Instagram page, along with the caption, "Got the key to the city in CYPRUS. Thank you so much to the MAYOR. Thank you!"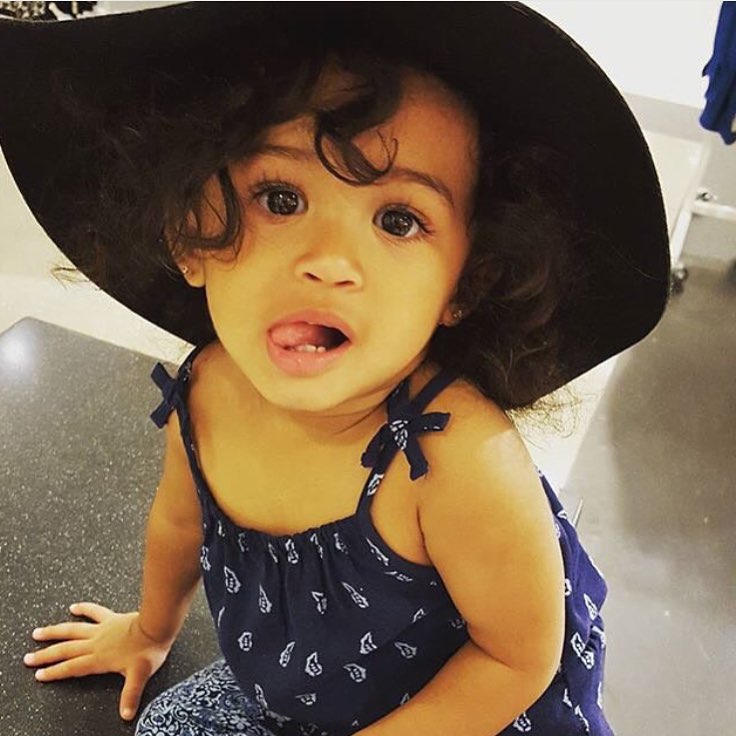 Little pretty girl Royalty Brown has such beautiful eyes
It's the best bit of news Brown has received this month, after his California home was burglarized and he was detained in the Philippines over his manager and promoter not returning a deposit for a show he was unable to make, due to passport issues in America, regarding his previous probation. Brown is also in court regarding custody issues and child support payments for his 1-year-old daughter, Royalty Brown, whose mother, Nia Amey, is being unreasonable with her exorbitant financial demands.
RELATED ARTICLES
Conflicting Reports Released Regarding Whether Chris Brown Has Been Released From The Philippines Or Continues To Be Detained For Financial Fraud By His Management (Video)
Chris Brown's Mom And His Daughter's Mother Slam His Gang Banger Friends After Break-In To Steal Computer, Cash And Jewelry In What They've Labeled An Inside Job
Chris Brown's Aunt Christine Brown Slams Wendy Williams For Stating She Was In On The $50,000 Burglary At His Home
Chris Brown's Friends In On $50,000 Cash Home Invasion Robbery Where His Money And Electronics Were Stolen