Chris Brown Has Been Crying This Month (Photos)
February 7. 2013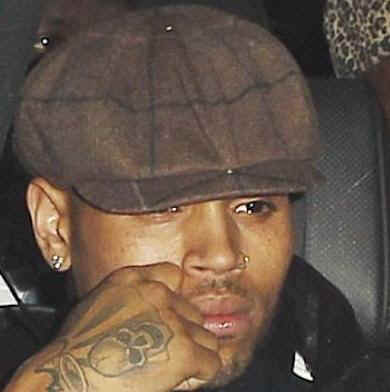 Chris Brown with tears in his eyes after seeing Karrueche Tran with another man
Chris Brown's legal woes have taken a toll on him, as this month he was pictured crying on two separate occasions. The first time was outside Greystone Manor night club in Los Angeles, after his girlfriend, Karrueche Tran was there with another guy, while he was there with his side chick Rihanna, who stormed out witnessing the display.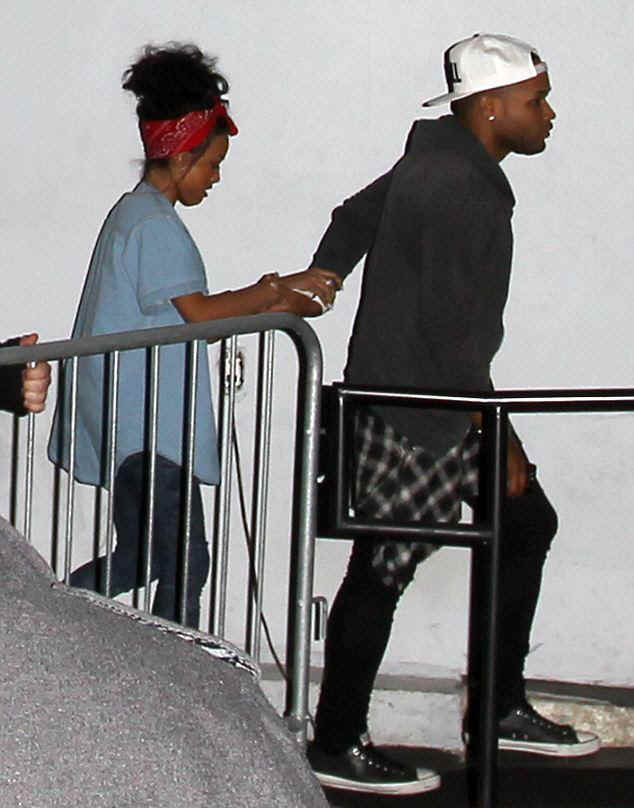 Karrueche Tran with another man
The second time was this week in court during a probation violation hearing, with Brown clearly fearing jail. If his 5-year probation is revoked, Brown will have to redo his entire community service order of 180 hours and potentially face jail. It is at the court's discretion. You know what would really make him cry - going to jail with a cell mate that looks like Jay-Z and if said inmate had a crush on him.
RELATED ARTICLES
Chris Brown Quits Social Networking Again And This Time It's Instagram
Chris Brown's New Cast On His Hand After Frank Ocean Fight Being Spun Two Ways By Those For And Against Him
Chris Brown Is In Trouble And Facing Jail On Probation Violation As Frank Ocean Changes His Mind Demanding He Be Prosecuted For Punching Him