Chris Brown Hired Karrueche Tran As A Stylist But Isn't That How Tameka Foster Got Started With Usher
Karrueche Isn't Going Anywhere! (Haha)
October 27. 2012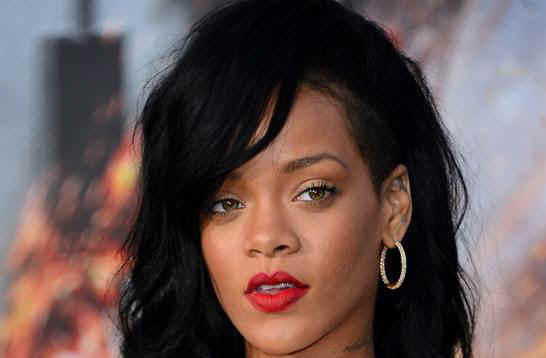 Rihanna sent a disgraceful message to audiences in reuniting with Brown, after she hit him and he beat her up in 2009
It is being stated online that the boyfriend of bleater Rihanna, R&B singer and womanbeater, Chris Brown, has hired model/dancer Karrueche Tran, his alleged ex-girlfriend (I say alleged, because it is clear from her early morning walks of shame that they are still having sex) to be his, wait for it... stylist.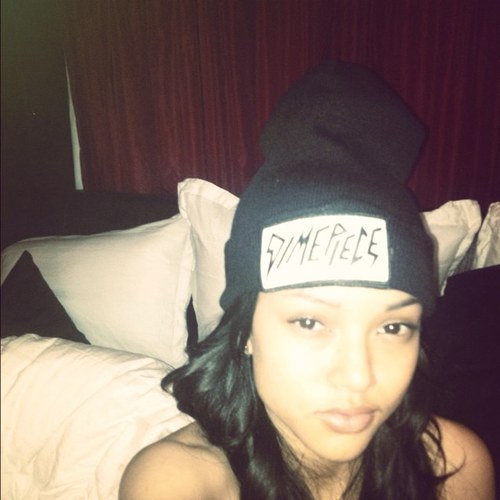 Karrueche Tran still posing by Chris Brown's bed
When I read that today, I couldn't help but think of Tameka Foster, who adulterously left her husband and married singer, Usher Raymond, after being his stylist. Chris Brown already thinks he's Usher, ripping off Raymond's "Yeah" with "Yeah X3" and dancing like him as well.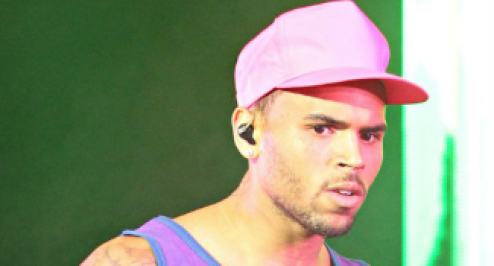 Chris Brown thinking about Rihanna: that's what you get for calling the po-po on me!
Actually, when I read the announcement about Tran I laughed at first, because the term "back up dancer" or "stylist" has strangely become code word in Hollywood for sex partner, which means Rihanna is a dummy for letting it happen. I'm not laughing at the promiscuity, as that type of sexual conduct is morally wrong, but Rihanna has damaged people's marriages and relationships, sleeping with others she had no business touching, all for career favors, yet the one man she really wants, Brown, is playing her for a fool. It's almost poetic when you think about it.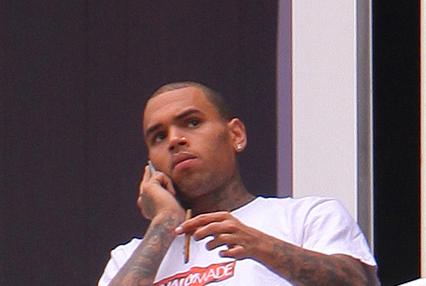 Chris Brown smoking weed and plotting his next move in how to mess with Rihanna's head, forehead fivehead
For all Rihanna's trying, via rudely issuing racial slurs against Tran for being half Vietnamese and referring to her as a "chore" yet there she is, STILL with Brown and now she's getting paid for it. You know everything Rihanna sees Brown in now is going to tick her off, because in the back of her beady little mind, she will know Tran chose it. I used to think Brown wasn't that bright (still do actually) due to the runaway slave expression he usually has on his face, but could he be messing with Rihanna's mind.
Karrueche Tran Does Not Want To Give Up The Life She's Had With Chris Brown
Exclusive: There Is A Reason Chris Brown Stays Close To Karrueche Tran Risking His Relationship With Rihanna
Rihanna Trying To Use Matt Kemp To Make Chris Brown Jealous But It Is Backfiring
Rihanna Pictured Looking Angry After Photos Posted Of Karrueche Tran Leaving Chris Brown's House In The Morning After Night Of Passion
Rihanna Gave Chris Brown An Ultimatum To Dump Karrueche Tran After His Love For The Model Embarrassed Her
Karrueche Tran Mad At Chris Brown Over Video About His Love Triangle With Rihanna
Chris Brown Cheating On Rihanna Finally Hits Home As She Releases A Twitter Picture Of Herself Topless And Teary Eyed
Rihanna Losing It Via A Nervous Breakdown Over Chris Brown's Cheating With Nicole Sherzinger And Other Women
Rihanna Making Excuses To Friends For Chris Brown's Cheating Conduct
Chris Brown Has Betrayed Rihanna In Trying To Have Sex With Her Friends And Enemies
Rihanna Is Still Stuck On Chris Brown Who Is Stuck On Other Chicks
Nivea Drops Cocaine Taking Rihanna For Tarnishing Their Brand With Her Disgraceful Behavior
Rihanna's Rip Off Movie Battleship Is Pronounced The Biggest Bomb Of 2012
Rihanna's Rip Off Movie Battleship Bombs Badly As Judiciary Report Boycott Is Successful
Rihanna And Madonna's Kabbalah Committed Copyright Infringement In Stealing The Film Battleship
Rihanna Had Sex With Ashton Kutcher And Was Spotted At His House Late Last Night
Rihanna Fans Are Threatening To Kill Chris Brown's Girlfriend Karrueche Tran
Rihanna Uses Mean Racial Slur In Reference To Chris Brown's Girlfriend Karrueche Tran (Photo)
Chris Brown Showed Up In My Neighborhood
Chris Brown Showed Up In My Neighborhood Again
Jay-Z, Beyonce, Rihanna And The Occult - Part 2
Jay-Z, Beyonce, Rihanna And The Occult - Part 1