Chris Brown Is In Trouble Again After Confrontation With Two Flight Attendants And A Pilot Over Illegal Marijuana Smoking In Flight
June 4. 2015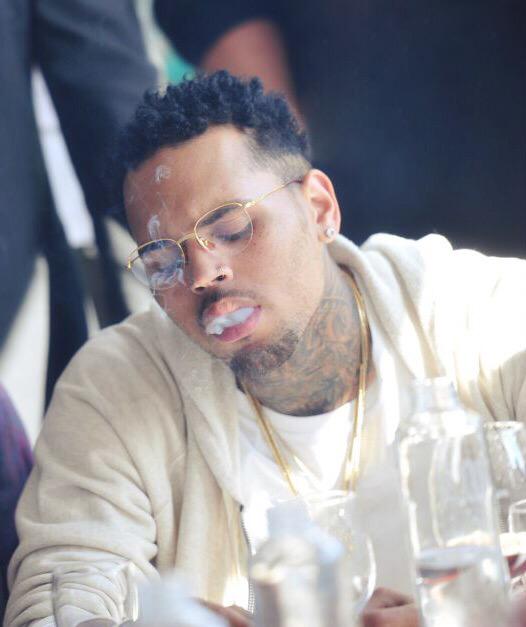 Chris Brown
Reports in US Weekly indicate singer Chris Brown, who just completed 5-years of probation, got into a confrontation with two flight attendants on a private jet, for illegally smoking weed. US Weekly reports Brown was "smoking a ton of pot" which is not allowed on flights, as it is a violation of FAA rules.
Brown is accused of blowing marijuana smoke in the face of one of the flight attendants, who asked him to stop smoking weed on the flight. Brown is further accused of stating to another female crew member, "What is your old ass doing here anyway. I like to have the help be people I actually like to f**k."
Brown's publicist acknowledges there was a confrontation between the singer and flight crew, but stated he was smoking a cigarette. Brown's publicist stated the pilot refused to fly after Chris outed his cigarette, but his companion did so offensively. The pilot demanded Brown's companion be removed from the flight. This prompted Brown's tour manager to ask for a new pilot, in a request that went unfulfilled. When Brown's companion was ejected from the flight, the plane finally departed.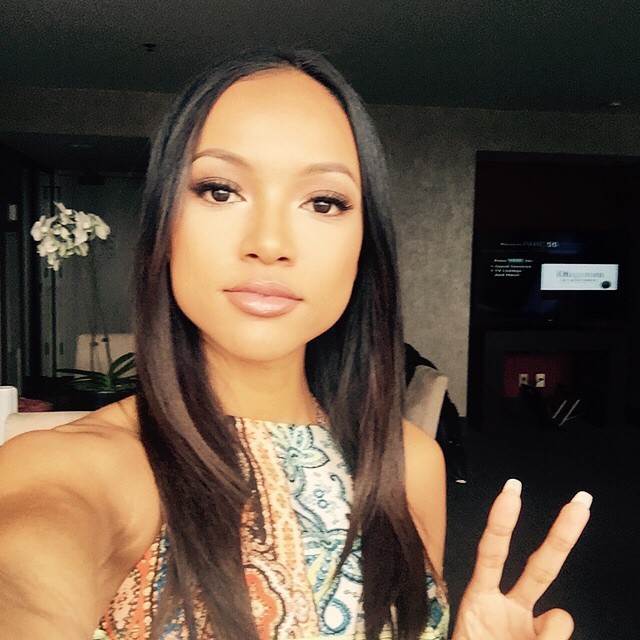 Karrueche Tran
This latest outburst comes on the heels of the public meltdown Brown had on Twitter and Instagram after seeing ex-girlfriend, Karrueche Tran, 27, posing for a picture with handsome male supermodel Tyson Beckford. Brown and his Bloods street gang associates threatened to break Beckford's legs, with the singer stating he would "f**k ya baby momma" and "whoop your child."
Brown later apologized for the outburst. Ironically, the Judiciary Report warned in a past article regarding taking photos with other celebrities, especially with a certain connotation, as it can go really wrong for a person (Tamar Braxton Accused Of Disrespecting Husband Vincent Herbert With Other Men and Fist Fight Erupts As Rapper TI Tried To Brawl With Floyd Mayweather's Money Team Over Wife Tiny and Shantel Jackson Press Conference Has The Public Criticizing Her For Going After Floyd Mayweather's Money [Full Video]). However, at the end of the day, Brown cheated on Tran and they are no longer together. The airplane incident indicates Brown is on another downward spiral. If this continues it is going to end very badly for him.
RELATED ARTICLES
Chris Brown Having Ex-Girlfriend Followed And Threatens To Have His Bloods Gang Members Kill Model Tyson Beckford Over Selfie With Karrueche Tran
Chris Brown Threatens Tyson Beckford's Child Over The Model's Selfie With His Ex-Girlfriend Karrueche Tran
Chris Brown Announces More Tour Dates While Paying The Way Of Destructive OHB Crew
Chris Brown's Bipolar Medicine Is A Dangerous Mix With His Other Habits