Chris Brown Is Still Seeing Karrueche Tran Behind Rihanna's Back
October 22. 2012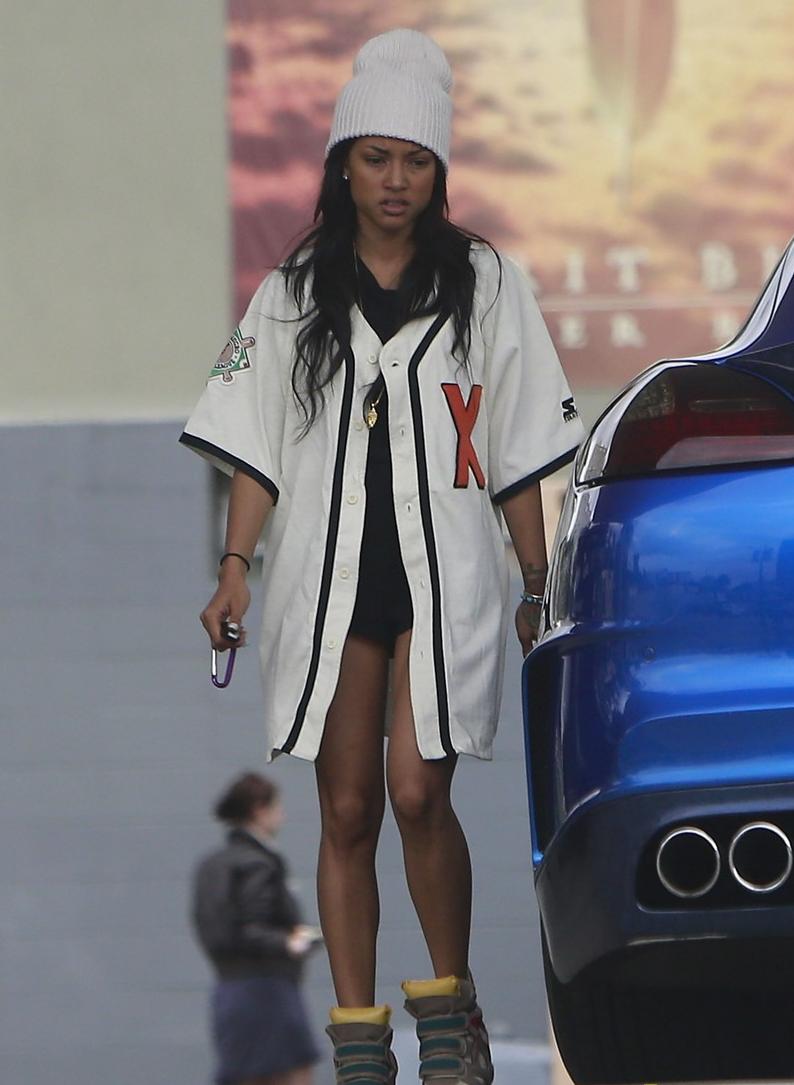 Karrueche Tran at the gas station
New photos have been released of singer Chris Brown pulling up to a gas station where one of his girlfriends, Karrueche Tran was busy getting gas. Brown stared at her salivating, then sent a passenger in his car, a male, to give Tran some money to fuel the Porsche the singer bought her.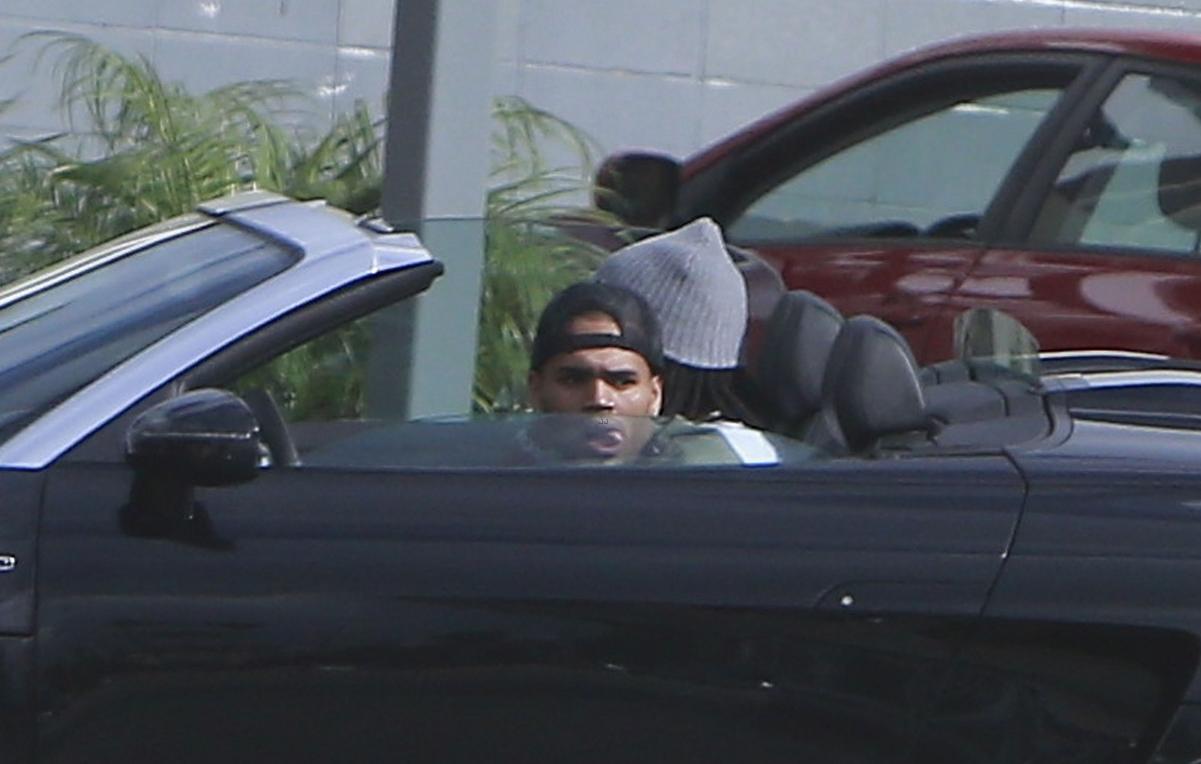 Chris Brown salivating looking at Karrueche Tran
Brown clearly isn't over Tran. Everyone can see that, but Rihanna, who is in denial. Brown keeps going around Tran and quietly taking her places, but the paparazzi or someone else always pops up, gets photos of it and the pics end up online ticking off Rihanna.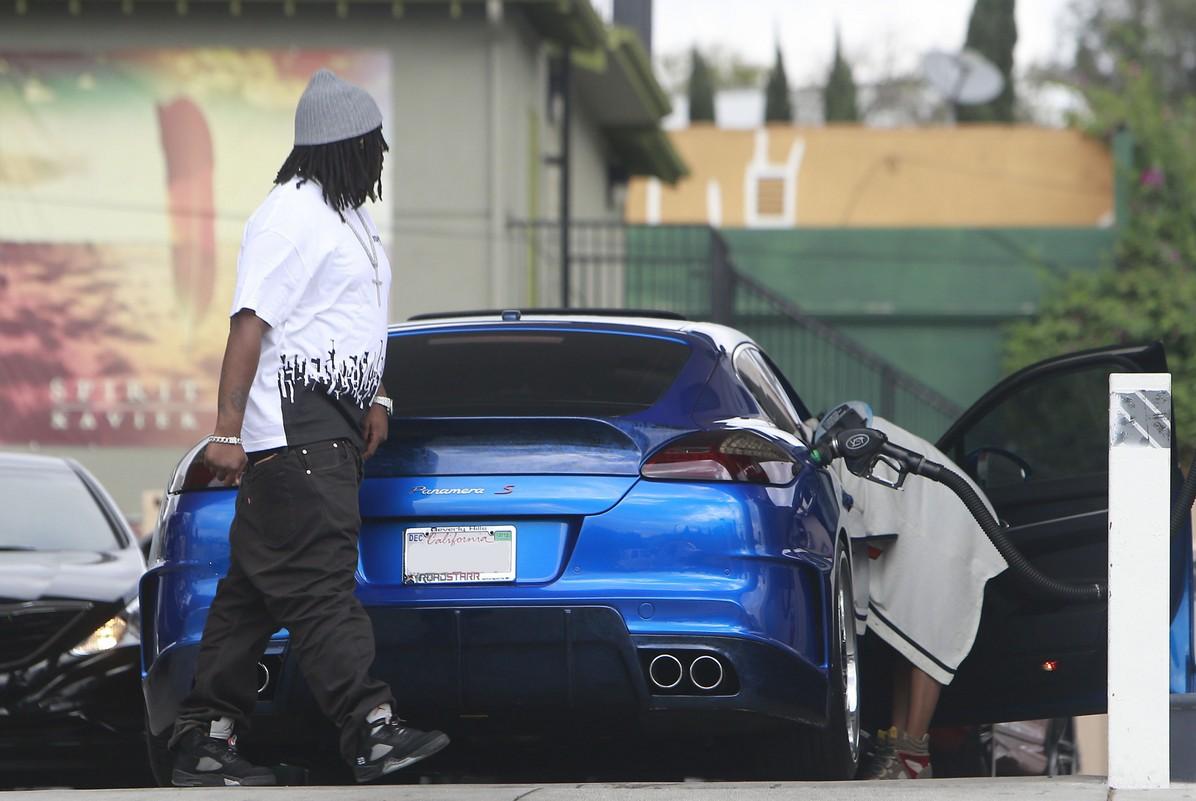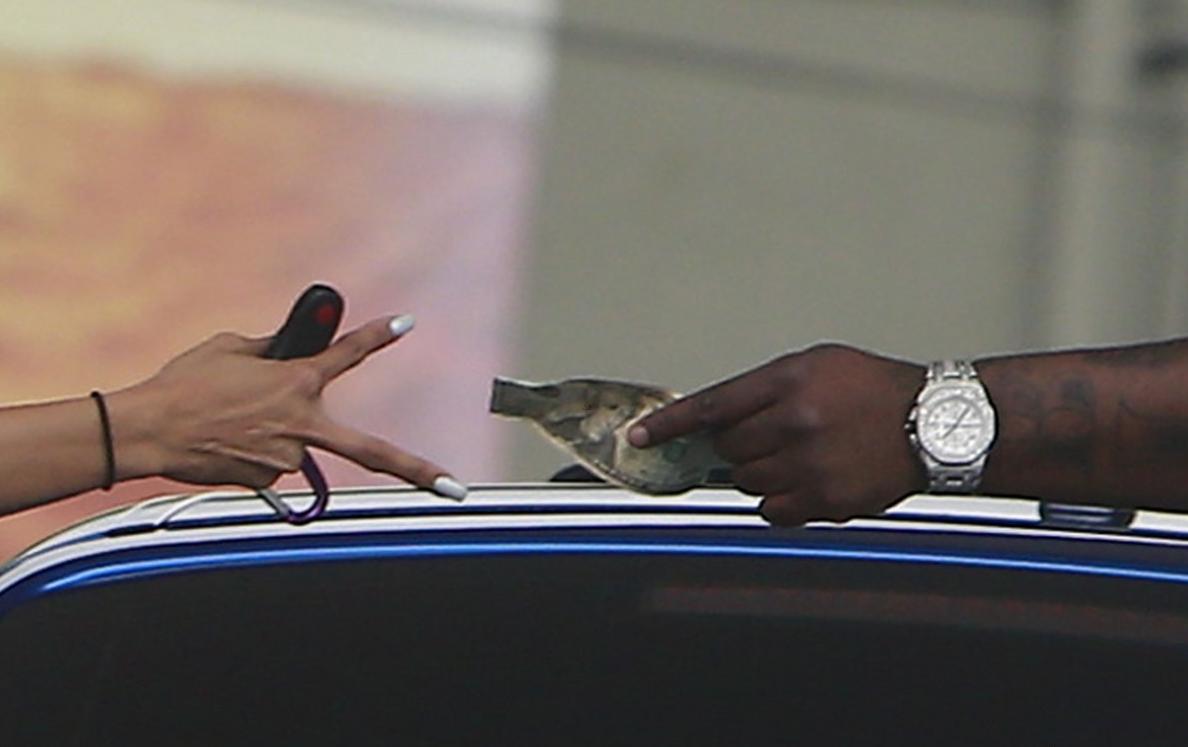 Brown sends his friend, the passenger in his car in the photo above, to give Tran money
Rihanna recently took to the internet to slam Tran, calling her a "chore." However, maybe Brown thinks Rihanna is a bore, as when he is with the singer in public, he doesn't look excited to be with her. Rihanna should ask herself why.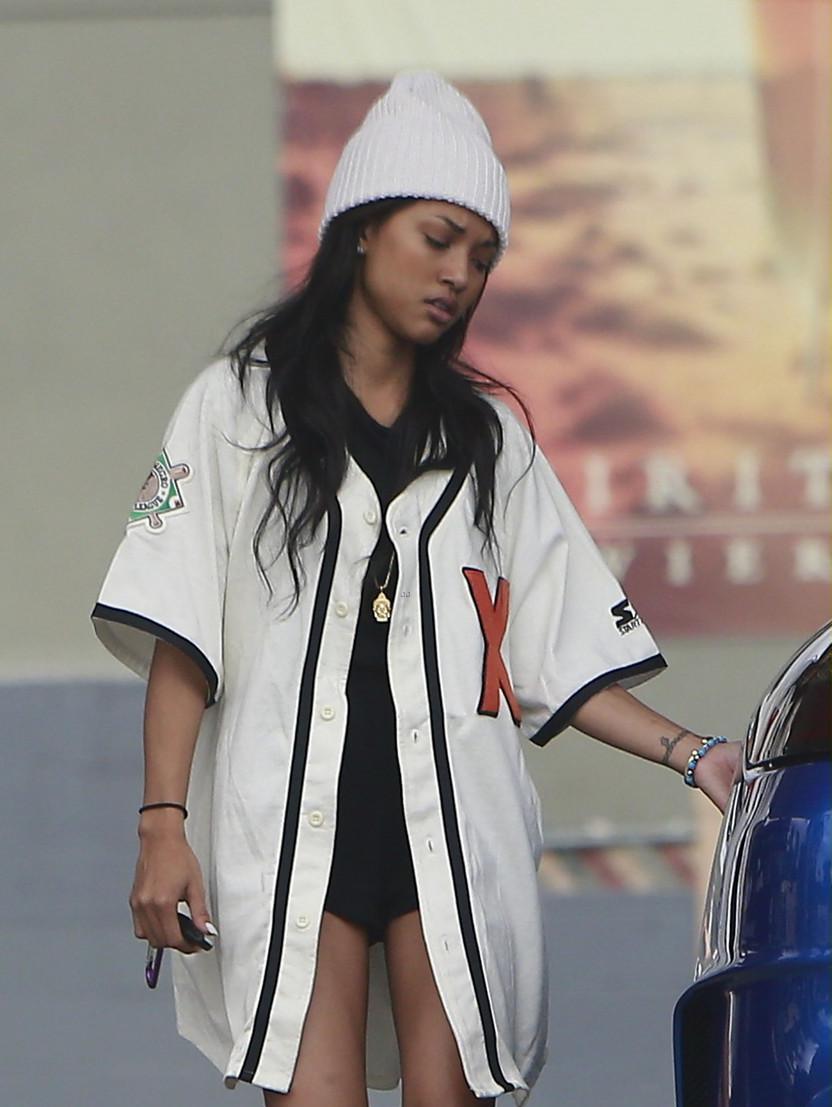 Karrueche Tran
As I stated on the site to today, at times Brown's expression is one of indifference. He looks happier when he is with Tran, as there is way less baggage and pressure in that relationship. Not to mention, Brown is still taking care of Tran financially. I do believe if Rihanna were not famous, albeit a fading fame at this point, Brown would be with Tran instead. Tran better be careful, because Rihanna is crazy, violent and spiteful.
Rihanna Had Sex With Ashton Kutcher And Was Spotted At His House Late Last Night
Rihanna Fans Are Threatening To Kill Chris Brown's Girlfriend Karrueche Tran
Rihanna Uses Mean Racial Slur In Reference To Chris Brown's Girlfriend Karrueche Tran (Photo)