Chris Brown Leaves The Club With A Woman Other Than Karrueche Tran And Rihanna Taking Her Back To His Mansion For Sex (Video)
January 21. 2013
23-year-old singer Chris Brown smuggled a woman out of the club, taking her back to his place for sex. The woman covered her face as she sat in the backseat of his car, wary of paparazzi taking pictures of the incident. The woman has similar features to Brown's girlfriend, Karrueche Tran, but it was not her, as she has been away in Atlanta, promoting her beleaguered, forthcoming clothing line, The Kill, which is the subject of legal wrangling.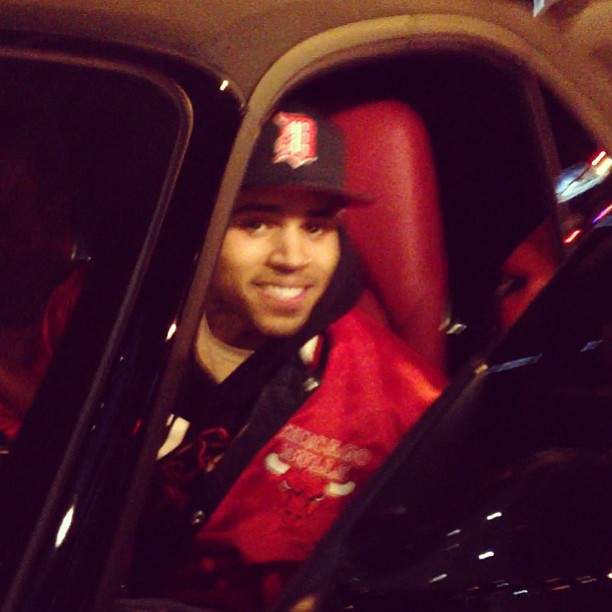 Chris Brown in Los Angeles: cause I'm a pimp...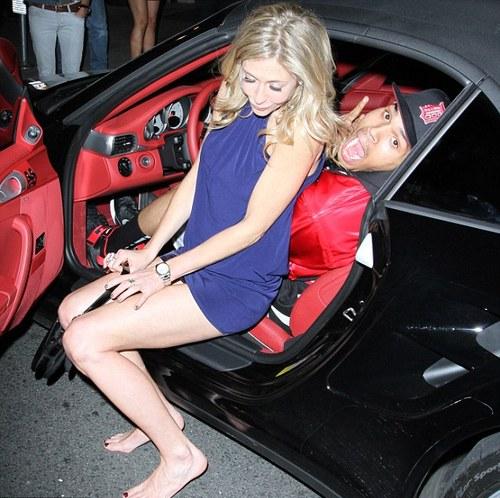 A blonde was trying to leave with Brown and his female passenger in the backseat of the car
The day before Brown took the woman home for sex, his side chick Rihanna, was seen running into his mansion at night, almost tripping over herself, to have sex with Brown, while Tran was away in Atlanta. Rihanna showed up at Brown's mansion, dressed like Tran and wearing a weave that looks exactly like the model's hair.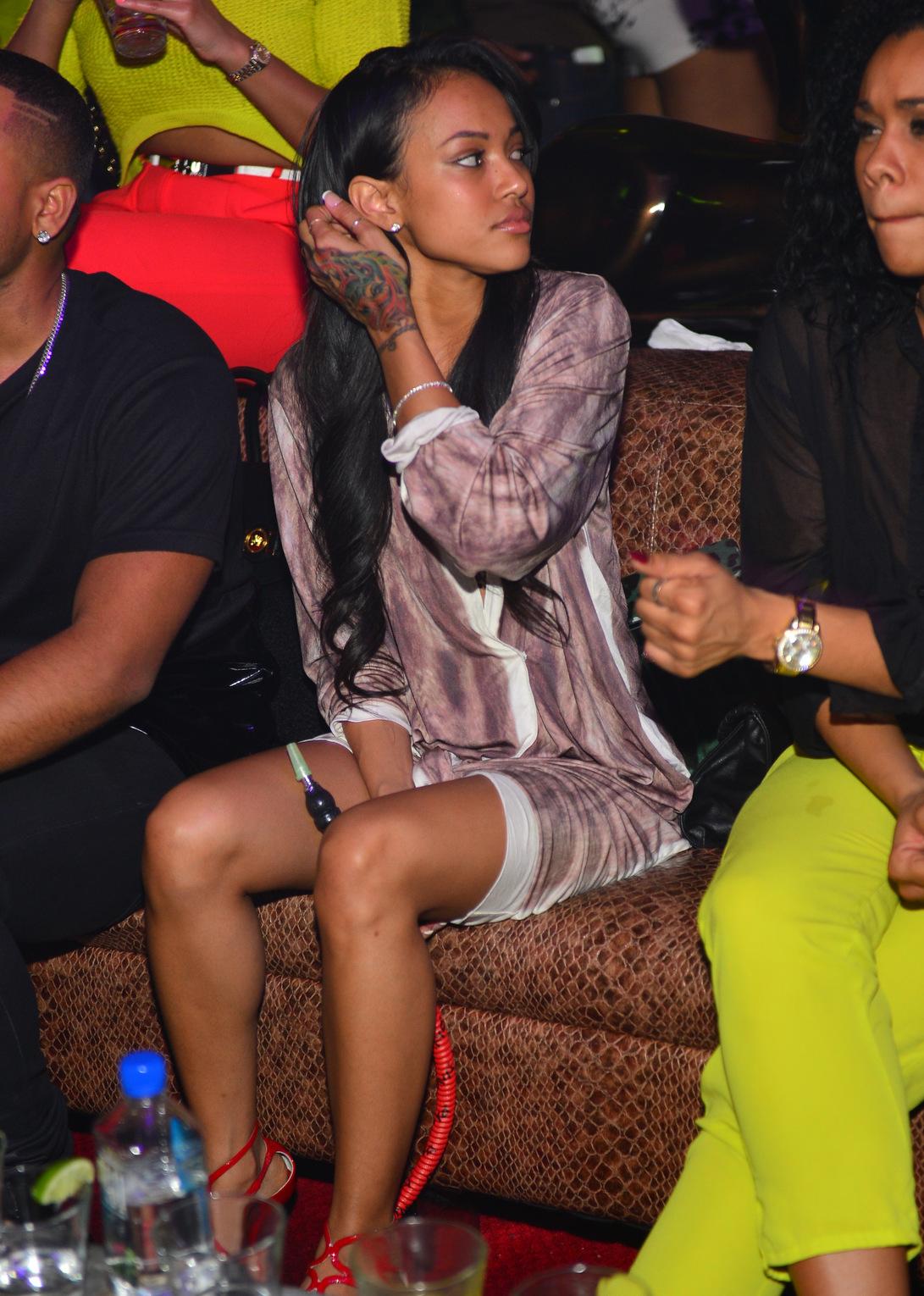 Karrueche Tran in Atlanta: I wonder what Chris is doing in L.A. (Photo Credit: Prince William/ATL Pics)
Rihanna was mocked on Media Take Out for being desperate for Brown's penis to the point she nearly ran out of her shoes trying to get into his house. Why is it she is always the one that has to chase after Brown. That should be one of many warning signs to her.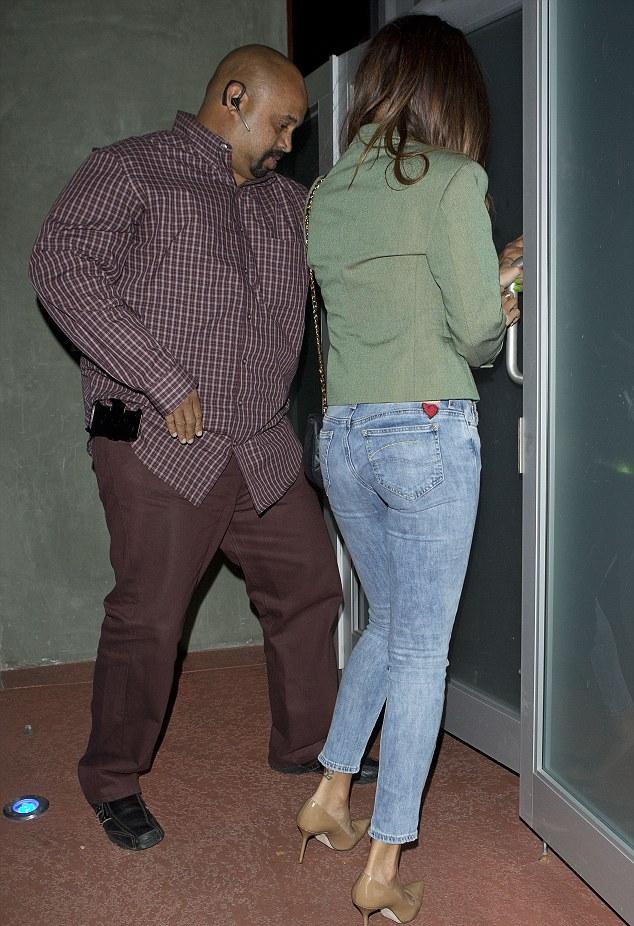 Rihanna rushing to get into Chris Brown's house for sloppy seconds the day before he brought another woman home, in her absence and that of his main girlfriend Karrueche Tran, who was out of town in Atlanta
How special could Rihanna feel that less than 24-hours later, Brown is picking up a random woman at the club for sex. It says she has just become occasional sex to him and nothing of meaning. He sleeps with so many women, while constantly dropping her for Tran.
RELATED ARTICLE
Rihanna And Chris Brown Pictured Leaving The Club With Cocaine On Their Clothes