Chris Brown Professes His Love For Karrueche Tran Hoping She Will Come Back
May 7. 2015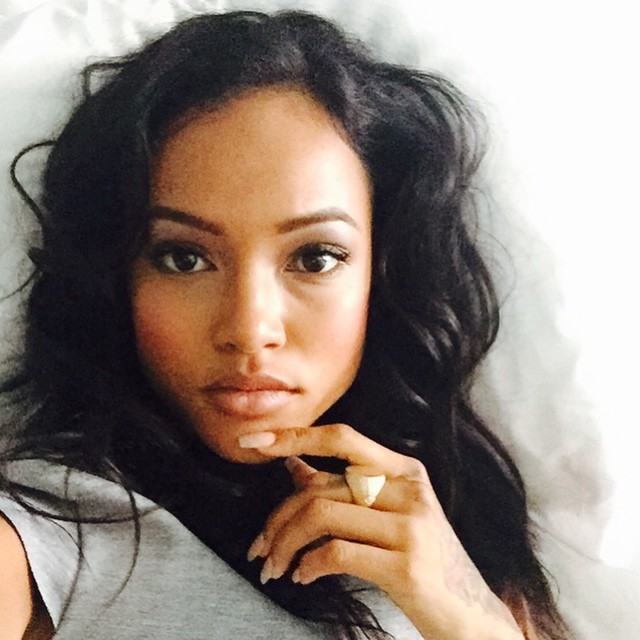 Karrueche Tran
Chris Brown posted a message on his birthday this past Tuesday, celebrating his life and giving a toast to the women he cares about. Brown complimented his mother, Joyce Hawkins, his daughter, Royalty Brown and ex-girlfriend, Karrueche Tran, with whom he had a tumultuous relationship for 5-years that recently ended due to him fathering a child with a mutual friend.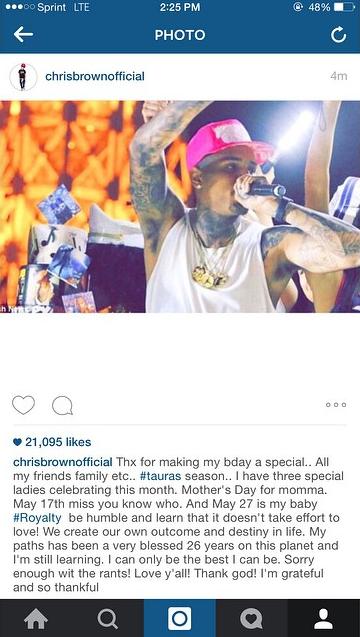 Chris Brown Instagram post
Noticeably missing from the list is ex-girlfriend Rihanna. Granted she was not born in May, every time he mentions those who are dear to him, she is never on the list, despite stating he is the love of her life. Rihanna still texts Chris Brown wanting to spend time with him, but his attention is elsewhere.
RELATED ARTICLES
Chris Brown's Probation In The Rihanna Domestic Violence Case Ends But His Legal Woes Are Not Over
Chris Brown's Bipolar Medicine Is A Dangerous Mix With His Other Habits
Chris Brown Fresh Off Probation Is Missing Ex-Girlfriend Karrueche Tran