Chris Brown's Publicist Does Damage Control Via TMZ Over Him Stalking Ex-Girlfriend Karrueche Tran
However, Social Networking And TMZ Readers Aren't Buying It
June 9. 2015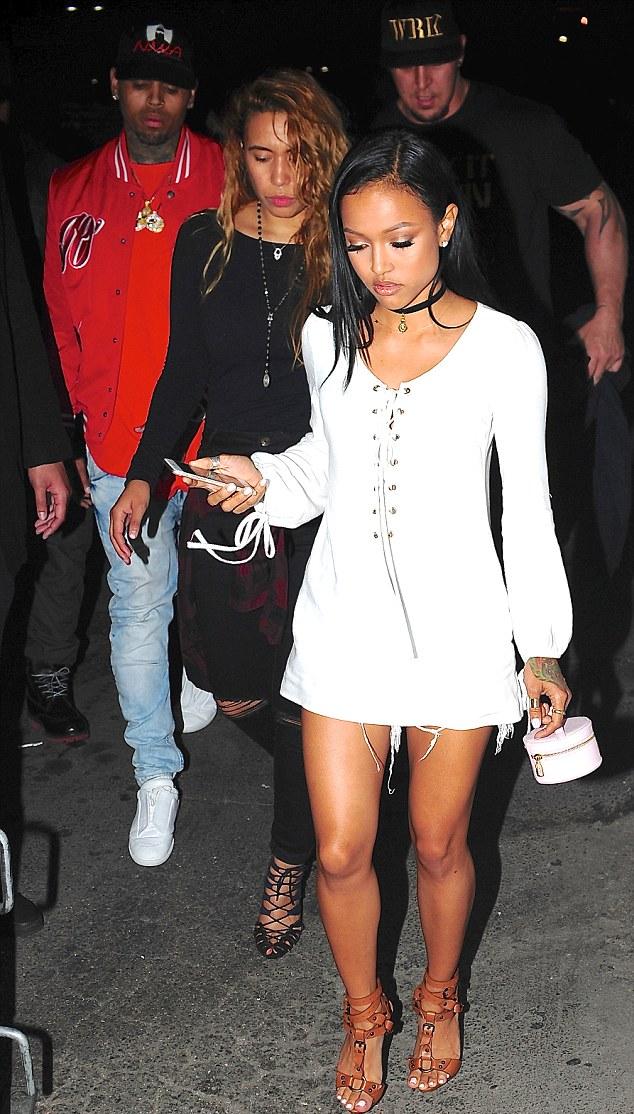 Karrueche Tran hastily leaving club with Chris Brown following her against her wishes
Chris Brownís publicist, who has stopped giving her name due to the amount of high profile scandals the star has been embroiled in, spoke out today via TMZ, regarding widespread claims he stalked ex-girlfriend, Karrueche Tran. The fact of the matter is Chris Brown stalked Karrueche Tran to Playhouse nightclub in Los Angeles and rushed out behind her when she left to get away from him. Tran was suppressing tears as she went to find the vehicle she ordered to leave.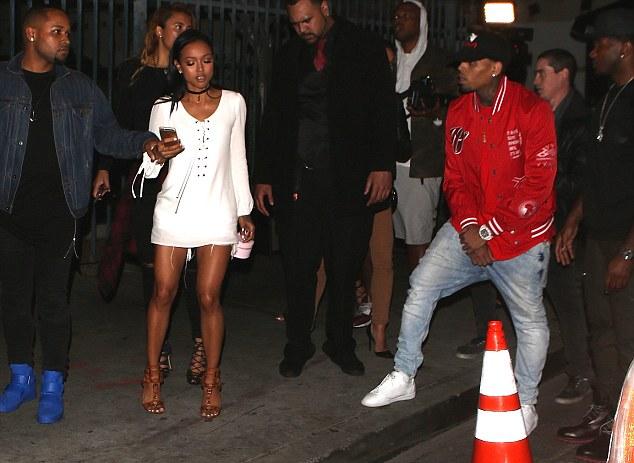 A visibly distressed Karrueche Tran trying to get away from ex-boyfriend Chris Brown who stalked her to three places
Brown forced his way into her vehicle despite the fact Tran and her friend told him he cannot board. Hours later Brown stalked her to her West Hollywood house at 3AM, loudly banging on the door and yelling for her to open it, prompting neighbors to call police. A couple hours later Brown stalked Tran once again, this time to Normís diner and engaged in a shouting match with her. Thatís stalking. Brown needs to recognize it for what it is and not engage in it any more. Thatís the first step to getting well. See things for what they are and modify negative behavior. And once again, take your medicine.
STORY SOURCE
Chris Brown I Got Mixed Signals About Karrueche Reunion
6/9/2015 1:00 AM - Chris Brown got burned by friends who told him Karrueche Tran was dying to get back together with him -- which led to the nightclub blowup that made Chris look like an obsessed ex-BF. Sources close to the former couple tell TMZ ... Chris got a table at Playhouse, right next to Karrueche because their mutual friends told him to do it. The friend network was pumping Chris up ... telling him KT was ready to work things out. So, as you can imagine ... Chris was shocked that night when Karrueche stormed out of the club. Fact is, Karrueche never told anyone she wants to get back with Chris. According to our sources, she and Chris figured out the next day that they'd been had. We're told they're cutting off the so-called "friends" behind the conspiracy...
RELATED ARTICLE
The Real Reason Chris Brown And Karrueche Tran Got Into A Shouting Match After He Stalked Her All Over Los Angeles