Chris Brown Risking More Career Damage With Jacquees Mixtape
January 13. 2018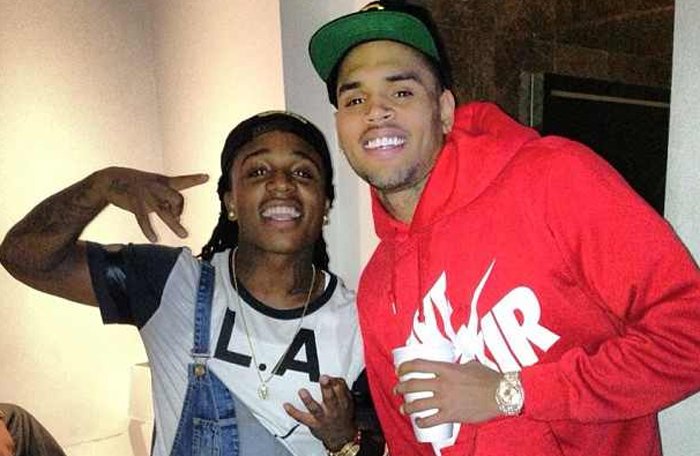 Jacquees and Chris Brown
Chris Brown has announced he is recording a collaboration mixtape with fellow singer Jacquees. The two played a snippet of an unnamed song in a video posted on their social networking pages. The track has an Usher sound to it. The song literally sounds like it is being sung by singer Usher (Jacquees).
Over the past 3-months, Brown has released 60 songs on a double album ("Heartbreak On A Full Moon") and a revamped deluxe edition ("12 Days Of Christmas") of the original release. Brown dropped these albums without any proper marketing or notice to his fans. The albums ended up flopping, selling a combined total of 70,000 copies in pure sales. Streaming accounted for the rest of his numbers, but it is not the same as people actually purchasing an album. Otherwise airplay on the radio would count as sales as well.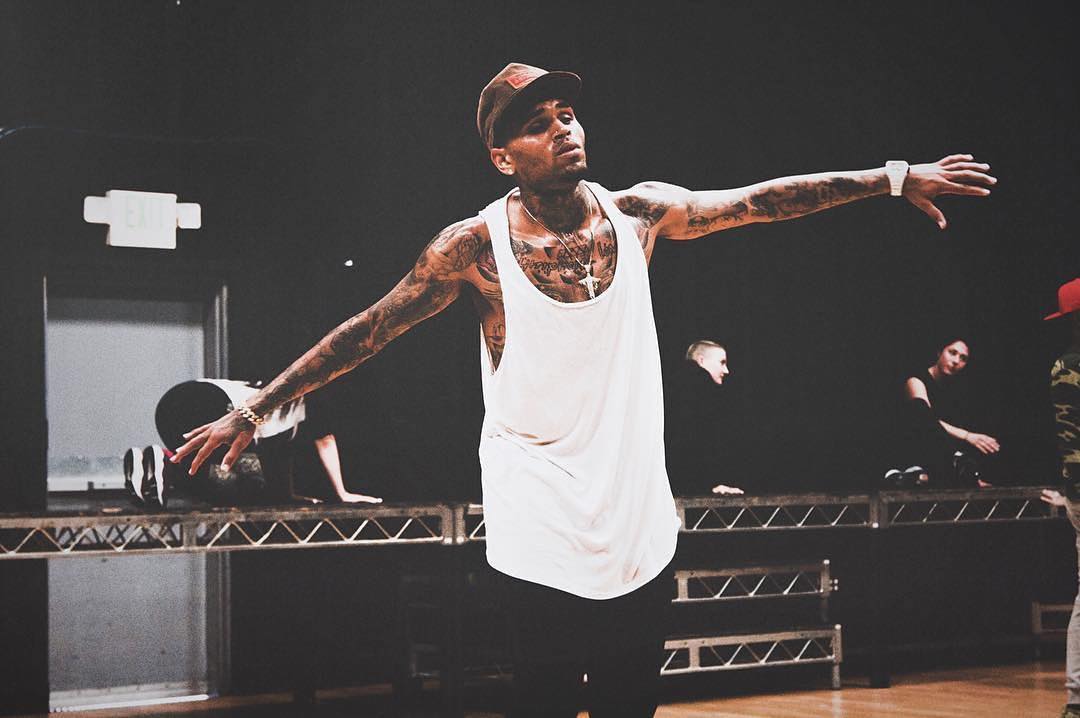 Chris Brown
A mixtape, which is considerably cheaper to make than a proper album, with Jacquees will be another 10-20 songs heavily featuring Brown and released online for free. This will create additional career damage and not reverse the poor sales of "Heartbreak On A Full Moon" and "12 Days Of Christmas" as it is not a proper release. This is not about Jacquees, but about Brown.
Brown is constantly in the news regarding various controversies. More music will only oversaturate the market, leaving him overexposed. People on social networking are already stating it is too much and Brown needs to take a break. Brown is competing with the likes of Bruno Mars, who has sold more records and concert tickets in less time. There is constant debate on social networking regarding who is the better recording artist. However, Brown is overdoing it in trying to outdo Mars.
STORY SOURCE
Chris Brown Teases Joint Project With Jacquees
January 12, 2018 - The next epic hip-hop collaboration project might be upon us. On Thursday (Jan. 11), Chris Brown teased the coming of a joint project between himself fellow crooner Jacquees. Uploading a video from the scene of a studio—which includes plenty of colorful toys—C. Breezy unveiled the plans for an epic new collab. "@Jacquees we family so we gone f**k this r&b s**t up," Breezy wrote in the tweet attached to the video.
The music in the vid is tantalizing, as it finds both singers crooning about exacting revenge on their unfaithful girlfriends. "You got no shame, stake out your hideaway," Jacquees sings on the bouncy track. "Bring that A.K./Chopper sounds just like an 808/I need more bass/You done fucked up/I'm crazy, this house a gun range."
C. Breezy adds to the menacing, but beautiful-sounding vibes of the track with his own ruthless bars. "You better be gone, better be gone when I figure out your hideaway/I done found out you be going where that n***a stay/I'm about to catch a case / I'm speeding down the highway," croons Breezy, who's apparently collabed with Joyner Lucas in the recent past...
RELATED ARTICLES
Controversy Erupts Over Chris Brown Stating He Sold 75 Million Copies Of His Music Indicating Inaccuracies In Industry Sales Tabulations In America
Chris Brown Facing Weak Second Week Sales Of His 'Heartbreak On A Full Moon' In The First Flop Of His Career
Sony Music Panicking Over Chris Brown Flops And Will Cut The Budget For Next Album
Chris Brown's New Album 'Heartbreak On A Full Moon' Flops With Weak Opening Sales
Chris Brown And Singer Agnez Mo Do A Collaboration But That's Not All They're Doing
Chris Brown Slams Fan On Instagram For Insulting His New Girlfriend Agnez Mo