Chris Brown's Sex Addiction Cost Him His Girlfriend Karrueche Tran And Has Gotten Him Into Legal Trouble
January 9. 2016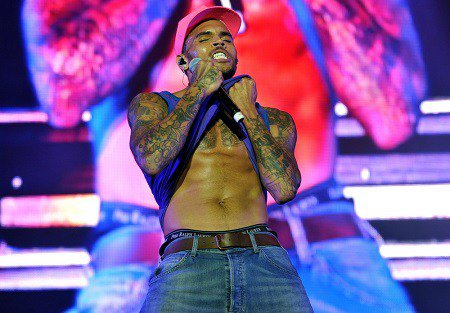 Chris Brown
Some famous men like to indulge themselves in the company of groupies. Done often enough, they begin to develop proclivities that lead to serious trouble in their lives. Case in point, R&B singer, Chris Brown. The singer has become a sex addict over the past few years. Things reached the level where he would hop into his vehicle and drive around cities looking for women to take back to his hotel or home for sex. After he has sex with them, they do not hear from him again.
Brown's trips to clubs ended up with him sneaking women back to his hotel or home for sex, hiding it from then girlfriend, Karrueche Tran. Initially, they had an open relationship, but when Tran demanded a commitment, Brown began to hide his cheating from her. Tran dumped Brown last year for fathering a child, Royalty Brown, with another woman in their circle, Nia Guzman, during their relationship.
Last week, Brown became the subject of an assault allegation, after a woman claims she was punched in the face during a party in his Las Vegas hotel suite. Brown denied the claim, which is being investigated by police. Brown and his entourage repeatedly bring groupies on to tour buses and into hotel rooms for sex. It has twice resulted in a police report being lodged for assault. Brown's sex addiction is bringing bad things into his life and he needs to seek treatment. Older stars that took the same path he is currently on, lost much in the way of personal relationships, career opportunities and money due to sex addiction. It devastates lives and destroys relationships.
RELATED ARTICLES
Chris Brown Under Investigation For Assaulting Woman Outside A Strip Club (Video)
Chris Brown Announces More Tour Dates While Paying The Way Of Destructive OHB Crew
Karrueche Tran Posts Photo With Chris Brown After Cheating Allegations And Video Surfaces [Video]
Woman Posts Injuries She Says She Received When Chris Brown Threw Her From His Tour Bus (Photos)
District Attorney Declines Charging Chris Brown In Tour Bus Assault On Woman Due To Lack Of Evidence