Chris Brown Slams Rihanna As A Woman Everyone In The Industry Has Had Sex With
May 11. 2012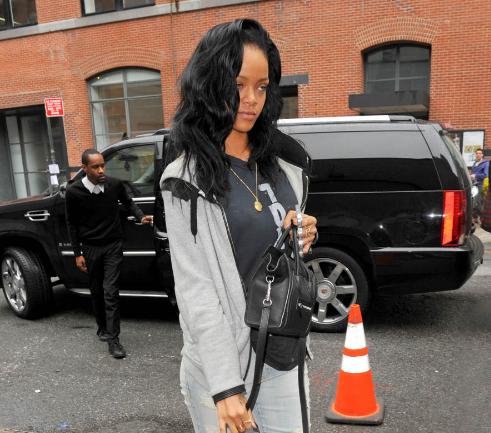 Rihanna (Photo Credit: Splash News)
On the remix to the trademark infringing son "Theraflu" by Kanye West, R&B singer Chris Brown slams one of his sex partners, Rihanna. He brands the non-singing singer an industry trollop who has slept with everyone. Brown's lyrics on the remix to the track state, "Don't f*** with my old b*****es ... like a bad fur ... every industry n**ga done had her." Well, it is true.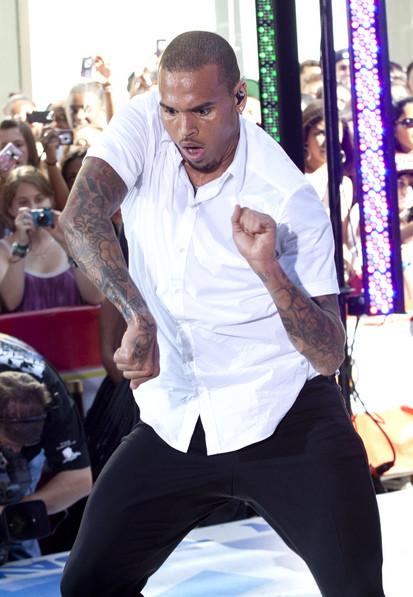 Chris Brown
As the Judiciary Report has been stating for over a year, Rihanna is sleeping with men and women for industry favors, such as songs and films, that are stolen via computer, email and phone hacking. At age 16, she slept with rapper Jay-Z, who was nearly 40 at the time, for a record deal.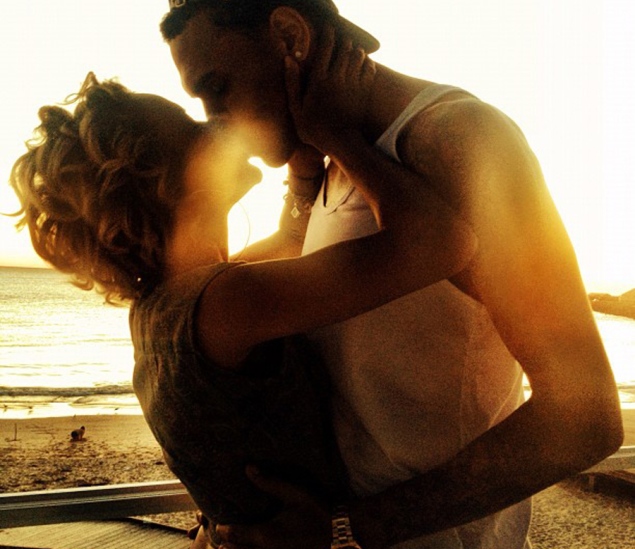 Chris brown and girlfriend Karachi Karate Karrueche Tran
Rihanna has whored herself out to many people, men and women and it is going to end in a terrible catastrophe. Getting drunk and taking all those drugs in trying to forget all the nasty stuff she's done is just making things worse. She's going to overdose and die at a young age if she doesn't stop.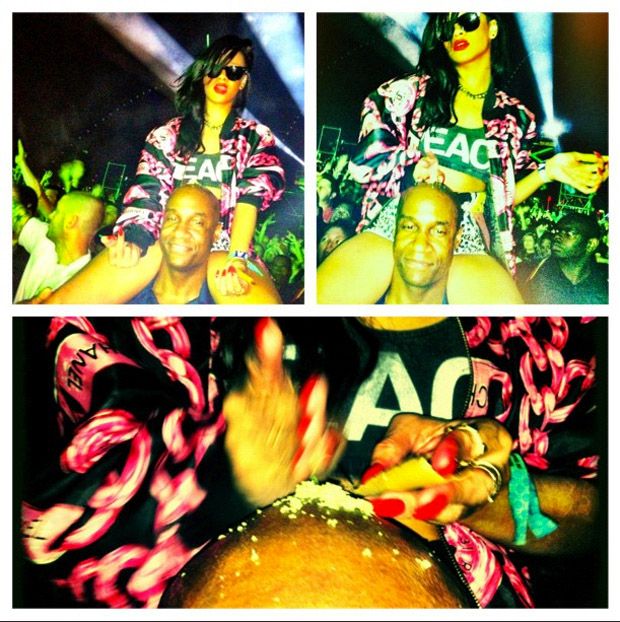 Rihanna doing cocaine off her bodyguard's head at Coachella music festival a few weeks ago
Rihanna's greedy family is just as bad, pimping her out to Jay-Z from age 16 like a prostitute, so they can live a lavish lifestyle they are not entitled to and will have to make restitution on, as the copyrights Rihanna, in league with Jay-Z, has illegally used to become famous are criminally stolen.
Rihanna Had Sex With Ashton Kutcher And Was Spotted At His House Late Last Night
Rihanna Fans Are Threatening To Kill Chris Brown's Girlfriend Karrueche Tran
Rihanna Uses Mean Racial Slur In Reference To Chris Brown's Girlfriend Karrueche Tran (Photo)